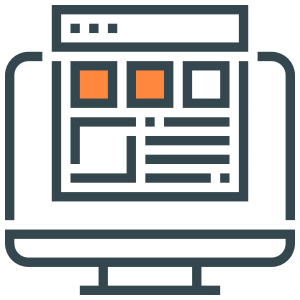 What is
Website Design?
These days, having a company website is an absolute must to operate a successful business. But it's not enough. Your customers are going online to conduct research, to compare options, and to buy. And after more than two decades of interacting with the web, your customers have become more savvy–they expect your website to look good, function properly, and most importantly, help them solve their problem.
So it is imperative that you make your website design a key component of your digital marketing plans. When many people hear that phrase, 'website design', typically they immediately think of colors and images. This isn't wrong. But good website design is so much more than that. Here are some of the key elements that your business needs to consider to ensure that your website's design will lead to a positive experience for your customers.
Focus on Your Customers
Good website design, like so many things in business, begins with a focus on your customers. Your company may offer the best products, provide superior customer service, and employ the best-trained staff in your industry. These are all great things to tout on your website. But it is vital that your website first speaks to your core audiences, so be sure to focus on how these superlatives will benefit your customer. This is why Timmermann Group takes into account user personas for every website design project. If a new user visits your site for the first time, how easily can they find the information that they are looking for? Does your website provide reasons for current customers to come back to your website? If not, should it? And don't forget potential job applicants; most people visit a company's website during the hiring process, so you need to be sure you're putting your best foot forward with this user persona as well.
Provide a Quality User Experience
Website design speaks to your various user personas through, among other things, user experience (UX) and user interface (UI). User experience is a visitor's overall experience while on your website. Good UX designers think about how each of your user personas will likely interact with your website, and then design each page and section of your site accordingly, so that your users have a positive online experience. User interface refers to the methods in which the user interacts with your website. This can include contact forms, online chat features, and pop-up email newsletter sign-ups. Together, UX and UI keep your customers' goals at the forefront of your website's design.
Build a Positive Brand Image
Quality design will always enhance your brand image, and this is certainly true when it comes to websites. Your website serves as your digital storefront, even if you do not offer e-commerce, and as such you must be certain that it properly represents your business and your brand. In addition to ensuring adherence to your brand standards including fonts, colors, and logo usage, things like custom photography and iconography can elevate your brand above your competitors.
Responsive Design
Responsive mobile design is critical. More than half of all online activity occurs on smartphones and tablets, so designing your website for all devices is critical. Again, it's about providing a great user experience, which may very well mean that your website operates slightly differently on a smartphone than it does on a desktop. Good website agency partners understand this, and optimize their designs for each type of device.
Ease of Use
The content on each page of your website should be displayed in such a way that it is easily understood and digestible by the user, and it should also be easy to navigate through each page and across multiple pages. This can be done through the strategic use of white and negative space, prominent call-to-action buttons (i.e. "Learn More" or "Get Started"), and the inclusion of dynamic content areas such as videos or animations. Each of these approaches, along with many others, provide relevant, meaningful content to the user and also lead them further down the conversion pathway.
Scalability
Finally, your website should be scalable so that it can grow with your business. Embracing a modular website design system provides tremendous flexibility to add, remove, and rearrange sections of your website to optimize performance.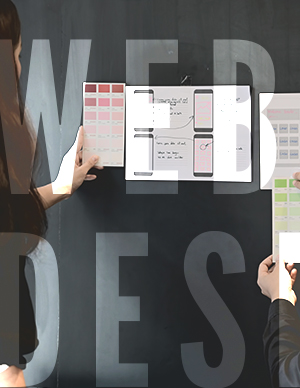 Why is Website Design
Important?
Build Customer Relationships
Your website serves as your virtual salesperson, and is available 24 hours a day, 7 days a week. So it's crucial that your website's design positions your business accurately and effectively. Don't allow all of your other efforts and hard work to build your brand be undercut by a poor website design. As mentioned, good website design enhances your brand's message; it shouldn't distract from it.
Generate Leads
Always remember that good website design is not just about making your site visually beautiful–although that is an important factor. It is also about leveraging the design to engage with your audience and to compel them to take a further action: completing a contact form, signing up for your email newsletter, downloading a white paper, or clicking your phone number from their smartphone to speak with a member of your team.
Grow Your Business
At Timmermann Group our team of creative problem solvers design websites with purpose, nothing is done randomly or left to chance, and we approach every project with an eye toward conversions and return on investment (ROI). Our designers give careful consideration to things like your company's target audience and user personas, mobile & responsive interfaces, and ADA compliance to ensure that your website is designed to provide an amazing user experience for every visitor to your site. Our design team works in tandem with strategists, writers, and developers to collaboratively help you achieve your goals. The result is a website that is both visually stunning and a lead generation machine.
Why Choose
Us?
We understand that picking a web design firm is a major commitment for any business, which is why we don't cut corners when it comes to building our clients the perfect website. We take a custom and strategic approach to every website design and every step of the process is meticulously planned out by our in-house team of developers, designers, strategists, and branding experts. Nothing is outsourced and nothing is overlooked. And if we're being honest, we love doing it. It's more than a job. It is our passion. Staying at the forefront of web design trends and tactics, our team aims to create a website that exceeds every one of your expectations and serves as a centralized and cutting edge marketing and communications tool for your business. If you're looking for a quality team to give you the perfect website design, contact St. Louis website design agency, Timmermann Group.