Our Franchise Marketing Experience
We pride ourselves on our extensive franchise marketing expertise, honed through years of working closely with numerous franchise businesses across diverse industries. Our seasoned team of professionals excels at developing and executing innovative, data-driven marketing strategies that resonate with your target audience and foster consistent brand messaging across all your franchise locations.
By leveraging our expertise in various digital channels, from social media to search engine optimization, we create customized marketing plans that propel your franchise forward, maximizing growth and profitability. When you entrust your franchise marketing to Timmermann Group, you are investing in a partnership that continually evolves with your brand, adapting to new markets and keeping you ahead of the competition.

Our Franchise Marketing Case Studies
Our Most Popular Franchise Marketing Services
Explore Timmermann Group's top-rated franchise marketing agency services, tailored exclusively for the franchise industry, encompassing personalized digital strategies, targeted search engine optimization, expert social media management, and engaging content creation to amplify your brand presence and foster enduring success throughout your franchise network.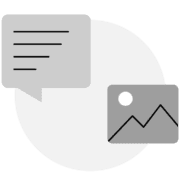 Content Marketing
Engage and inform your audience with captivating Content Marketing strategies crafted by Timmermann Group. Our creative team produces high-quality, SEO-optimized content that resonates with your target market, strengthens your brand identity, and positions your franchise as an industry authority.