Social media marketing involves the thoughtful integration of a social media strategy with innovative design elements to create an influential presence that positions your company for success.

Social Media Marketing Case Studies
We Take a Custom and Strategic Approach
There is no "one size fits all" approach to social media marketing. Strategies enacted by even your fiercest of competitors may not always be the right approach for your business or organization. The most successful social media marketing tactics originate with research, planning, and collaboration. Together, we'll develop and implement a plan that helps you reach your audience, inspire your customers, and enhance your brand.
Our Awards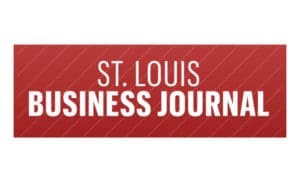 St. Louis Business Journal
St. Louis' Largest Advertising, Marketing, and PR Firms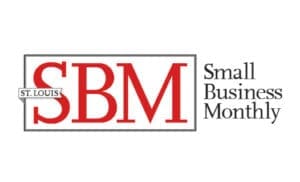 St. Louis Small Business Monthly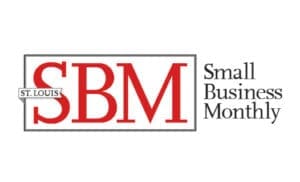 St. Louis Small Business Monthly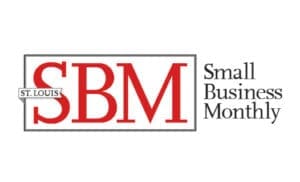 St. Louis Small Business Monthly
Social Media Marketing Services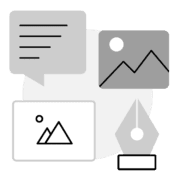 Content Creation
Social media marketing is all about content creation. Over the course of a single year, our social media specialists create hundreds of pieces of unique content for every client. With the ubiquity of social media, the constant creation of fresh and new content is paramount.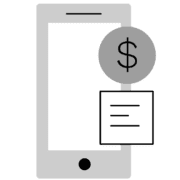 Paid Advertising
With millions of brands engaged in a constant battle for social media views and reactions, the importance of paid advertising as part of your social media marketing cannot be understated. Paid advertising allows you to get your valuable content in front of the users who matter most to you in order to grow your audience and drive conversions.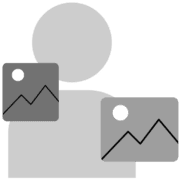 Influencer and User-Generated Content
With the sheer amount of content needed to maintain an active social media presence, influencer and user-generated content are two forms of content creation can be extremely beneficial and allow for a more authentic and robust social media presence.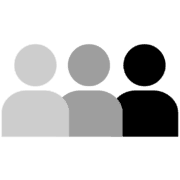 Lead Generation
The goals of social media marketing are many, but if your social media presence isn't driving your lead generation efforts, then there's room to grow. At Timmermann Group, we're firm believers that social media marketing can work as a lead generation tool for any business in any industry regardless of the audience.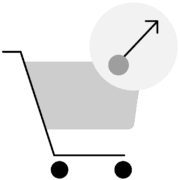 Conversion Optimization
Social media marketing is all about generating conversions. And, like any marketing, it's not just about singular efforts to gain those conversions. It's about constantly reevaluating your social media strategy, your content and your targeting to see what's working and where additional opportunities might be. We take the time and put forth the effort to know our clients and understand their business goals to ensure that our strategic efforts are not wasted.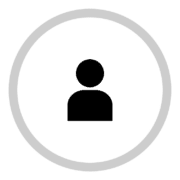 Customer-focused Content
People use social media in a variety of different ways, but the one constant is this: They're looking to engage with content. What that content might look like can vary, so the right social media marketing strategy has to be focused on creating and distributing content that resonates with your potential customers.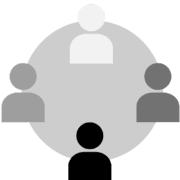 Community Management
Engaging with your audience more directly means that you're building a community. But the creation of that community often necessitates community management. You're creating pathways for customers and potential customers to contact you directly with questions and/or feedback, and it's important that your customers know their voices are being heard. Community management ensures you stay in conversation with these users and establish important connections.
How to Find the Right Social Media Marketing Agency
The elements that go into the right social media marketing strategy are just as important as the team executing those elements. So how do you find the right team? Here are a few things you should be on the lookout for and keep in mind when on the hunt for a social media marketing agency.
What you can do to prepare for your search:
01
Read their case studies and reviews
Reading up on an agency's past work, and what their clients have to say about it, is a huge part of vetting a potential marketing partner. Pay special attention to discerning reviews and case studies of what they've accomplished for clients and how. Check also to see if their reviews are even available for you to read online: If an agency hides their reviews, that's a big red flag.
02
Look at their own social media
Obviously, seeing what the agency has been able to accomplish on their own social media is a great indicator of the work they'll likely be able to produce for your own business. Keep in mind that the agency's style, voice and audience are likely different from your own, and look at their work from a different perspective, knowing that what the work they produce for your business will likely embody a very different approach.
Look for an agency that:
01
Does strategy, execution and community management
If you're going to enlist an agency's help, you might as well make sure they can handle every aspect of your social media marketing. A lot of agencies will offer social media strategy or create certain pieces of content but relinquish the responsibility for executing or scheduling those strategies and pieces of content back to you. Even more, will remain hands-off in anything relating to community management. Even if there are parts of the process you think you and your team can or will want to handle on your own, it's good to know you've established a relationship with an agency that has the ability and willingness to help when you need them to.
02
Has the ability to perform other services that feed into social
Social media marketing is not an island. It often involves other pieces of your marketing efforts, like your website or email marketing. Social media marketing, like many aspects of digital marketing, generates stronger results when it works cohesively as part of a marketing plan. So, working with an agency that understands that and knows how to use additional services to bolster your social media marketing will help ensure better outcomes for your efforts.
03
Has multiple team members on each account
It's difficult, though not impossible, for one person to handle all of your social media marketing efforts. For this reason, we recommend working with an agency. Beyond sheer time constraints, it's unlikely that just one person will have all the skills and expertise necessary to stay on top of ever-changing rules and algorithms, be able to produce work that looks professional, write copy that is compelling, strategize campaigns that generate leads, monitor the accounts' performance and everything else that goes into great social media marketing. In working with an agency, you'll want to select one that not only has a robust social media team, but also additional skilled team members who can contribute to the successes of the team.
Frequently Asked Questions
Can I do my own social media marketing?
Sure, you could. Nothing is stopping you. But the over/under of whether or not it's worthwhile to do so depends on a few different variables. So this isn't really a question of whether or not you can, it's more of a question of whether or not you should. But what we will say is this: Great social media marketing that is compelling, attracts users to your business and delivers conversions isn't easy to do.
It's easier to do when you have a dedicated team with specific focuses, and it's likely cheaper than hiring one person internally who has the capacity and skills necessary to create that content on their own.
Why is it important?
Social media marketing is one of the few surefire ways to meet (and find) your customers, whether current or prospective, where they are. It provides an unparalleled environment in which you can meaningfully engage with your customers and create authentic, personalized user experiences with your brand. By providing high-quality content that is relevant to your customers, in a format that is approachable and welcoming, you have a unique opportunity to integrate your brand into your customers' daily lives.
Learn More About Social Media Marketing
Social media marketing is leveraging the many social media platforms, including Facebook, Twitter, Instagram, and LinkedIn, to promote your business. Over the last several years, social media marketing has become an incredibly popular tactic companies use to promote their products and services, and also to engage with their customers on a more personal basis. It's easy to understand why. Social media offers businesses many benefits, among them the ability to develop authentic connections with users. But as social media's popularity with both users and advertisers has increased, so too has the level of quality and sophistication necessary to break through the clutter to truly build meaningful engagement. Therefore it is important that your social media marketing efforts be planned and purposeful so that they help move your business forward in meaningful, measurable ways.
Growth of Social Media
Social media has been a part of most people's lives for only about a decade, yet for many, it's hard to imagine a time in their lives when they weren't checking Facebook and Instagram on a daily basis (at least). Social media has been nothing short of a revolution in terms of how people consume news, information, and entertainment. It has also fundamentally restructured the way we interact with our friends and family members. Social media allows us to stay in touch with the people we care about, and to share with them what is happening in our own lives. This sense of community is a powerful reason for the continued popularity of social media platforms, and necessarily creates a desire for companies to tap into these communities to grow their business. So how can your company effectively insert itself into the conversation without disrupting and alienating the very people you are trying to reach?
Customer-Focused Content
Effective social media marketing begins by focusing on who your customers are. This is true of most marketing tactics of course, but it is especially crucial in the social media realm. As mentioned, social media platforms provide a sense of community where people go to unwind and catch up with friends and family, escape from the daily grind, and relax and have fun. So to properly leverage the power of social media marketing, you need to keep your customers' wants and needs at the forefront.
The best way to accomplish the goal of connecting with your customers is to create incredible content. Whether words, photos, or videos, make sure that every piece of content is geared toward positively impacting your customers. Your content needs to be interesting, relevant, and appropriate to the specific social media platforms on which you are posting.
Your focus on incredible content should be true for both your organic and paid social media efforts. Organic posts are those pieces of content that are added directly to your company's social media pages. Organic content will be seen only by those people who have elected to follow your social platforms. Paid social content, on the other hand, is content that has been created to proactively reach out to people who are not currently following your business on social media, but have been identified as possessing the right demographic, psychographic, and lifestyle characteristics of your best customers. These targeted advertising messages can be used to both encourage new fans and followers, and to bolster brand image and awareness.
Identify Measurable Goals
Your social media marketing campaigns should also have clear and measurable goals. Probably the most common measures that companies use to judge the success of their social media efforts are followers, likes, and comments. These are all certainly worthy goals, as they demonstrate the size and engagement levels of your audiences. But social media marketing offers much more opportunity. With a well-conceived strategic plan, your business can use social media to drive qualified traffic to your website, grow your email newsletter list, generate new sales leads, and more. These higher-level goals help you better understand who your best customers are and what they care about, and also provide tangible evidence that your social media marketing campaigns are helping your business grow.
Utilize each social media platform's built-in performance measurement tools, in conjunction with Google Analytics and other tools to make sure that your social media marketing is actually helping you achieve your goals. Social media offers widespread ability to measure and track performance to ensure the effectiveness and profitability of your campaigns–but far too often businesses fail to take this important step. Be sure to analyze what is working and what is not, and then optimize your future content creation and targeting efforts accordingly.
Build Meaningful Connections
As mentioned earlier, social media marketing provides an unparalleled environment in which to meaningfully engage with your customers and create authentic, personalized user experiences with your brand. Today's consumers do not like to have advertising forced upon them; rather they prefer to mutually engage with brands they care about. Social media platforms are the ideal vehicle to develop this dialogue and relationship. By providing high-quality content that is relevant to your customers, in a format that is approachable and welcoming, you have a unique opportunity to integrate your brand into your customers' daily lives. They won't mind seeing your social media posts and ads appear in their feeds so long as the content you are creating is organic, authentic, and contributes to the quality of their lives.
Generate Leads
Beyond building a community of loyal customers, social media marketing is also a fantastic method of generating top of the sales funnel leads. These top-of-funnel leads are consumers who are not yet ready to make a buying decision, or perhaps not even actively seeking the solution that your firm provides. But, by providing quality content and serving as a resource to these consumers now, you have the opportunity to ensure that when these consumers are ready to make a decision, they come to you first. Often called lead nurturing, this is one of the great advantages of incorporating social media marketing into your marketing plan. To further enhance the lead-generation qualities of your social media, specific tactics such as retargeting and generating custom UTM codes can help bring visibility to your social campaigns' success and help support your sales team's efforts.
Influencer & User-Generated Content
Most forms of content marketing are fully created and managed by the advertiser. Social media marketing, however, allows for both social influencer and user-generated content. Both types of content creation can be valuable to your business because your fans and followers value and trust this content's authentic quality. Partnering with influencers can also expand the reach of your social media marketing efforts to audiences you might otherwise not be able to connect with. Allowing users to generate and post their own content related to your brand further builds meaningful connections and brand trust that leads to long-term, satisfied customer relationships.
Measure Success
Finally, the ability to track behavior, analyze data, and measure performance are all important considerations. Social media marketing, when implemented correctly, can help your business achieve its larger business goals both directly through qualified lead generation, and indirectly through heightened brand awareness and perception, lead indicators, and engagement with your target audience.
Social media marketing will continue to evolve as new social platforms, and the marketing opportunities on each of them, are introduced. Social media offers powerful, unique opportunities for your company to tell its story and connect with your customers. Timmermann Group is here to help you navigate this ever-changing marketing landscape to help you invest your marketing dollars wisely and effectively.