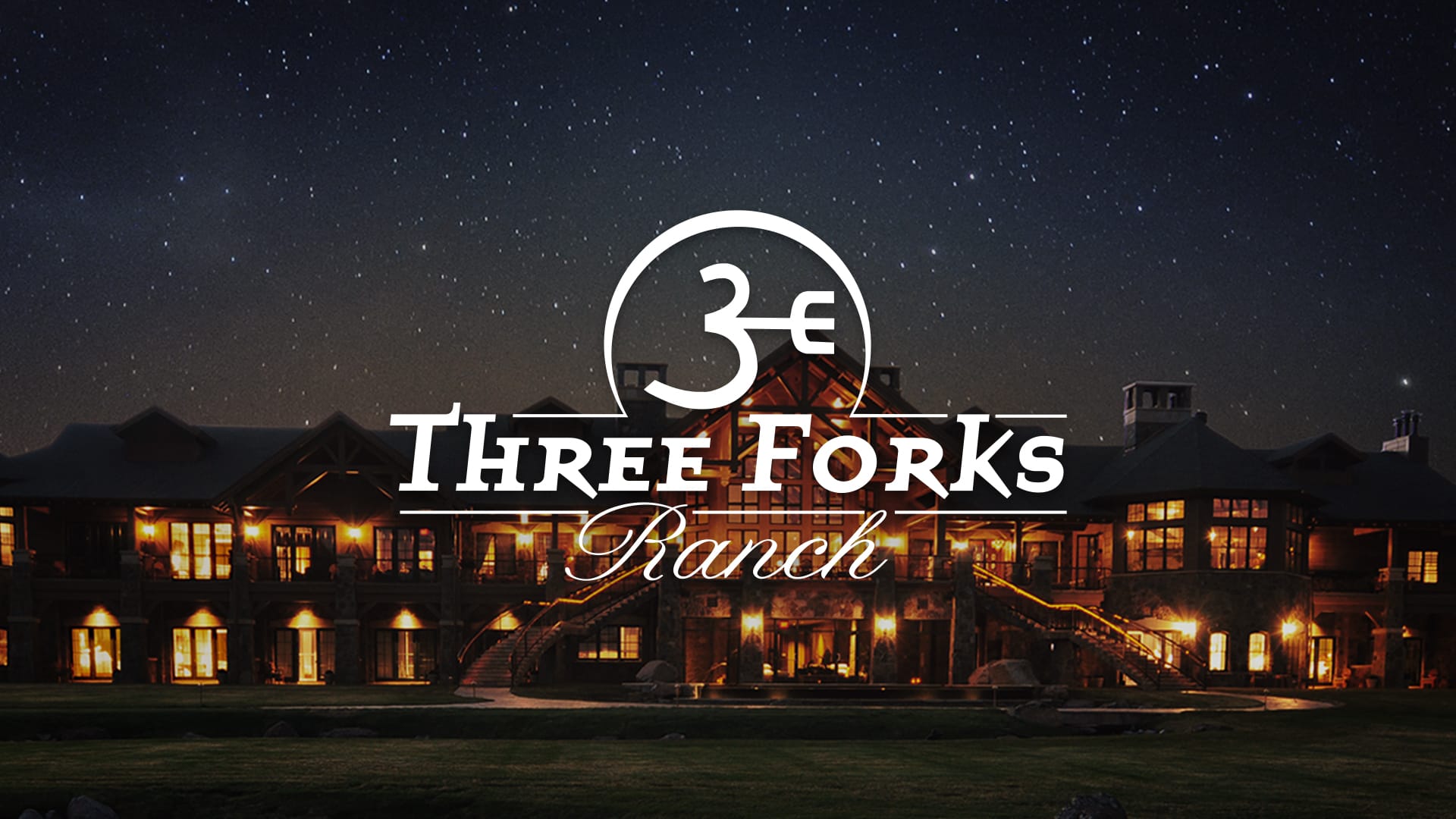 About
The Client
Three Forks Ranch is an all-inclusive luxury mountain resort located along the Colorado-Wyoming border that specializes in providing personalized outdoor and luxury experiences. Since its creation in 1875, Three Forks Ranch has grown from its humble beginnings to an estate more than 200,000 acres in size, specializing in downhill skiing, fishing and guided hunting excursions. The resort features a 35,000-square-foot luxury lodge, which houses a 6,000-square-foot spa and features amenities that are personalized to each guest's specifications.

Client
Challenge
Three Forks Ranch engaged Timmermann Group to build their new website with multiple goals in mind. First, the site needed to properly define the Three Forks brand, since their existing website did not adequately convey the luxury experience they provide for their guests. Second, the new site needed to do a better job of organizing content and providing clear calls-to-action and conversion opportunities for users. Third, the site needed to be SEO-optimized to rank on search engines for several trophy keywords in the highly competitive luxury resort marketplace.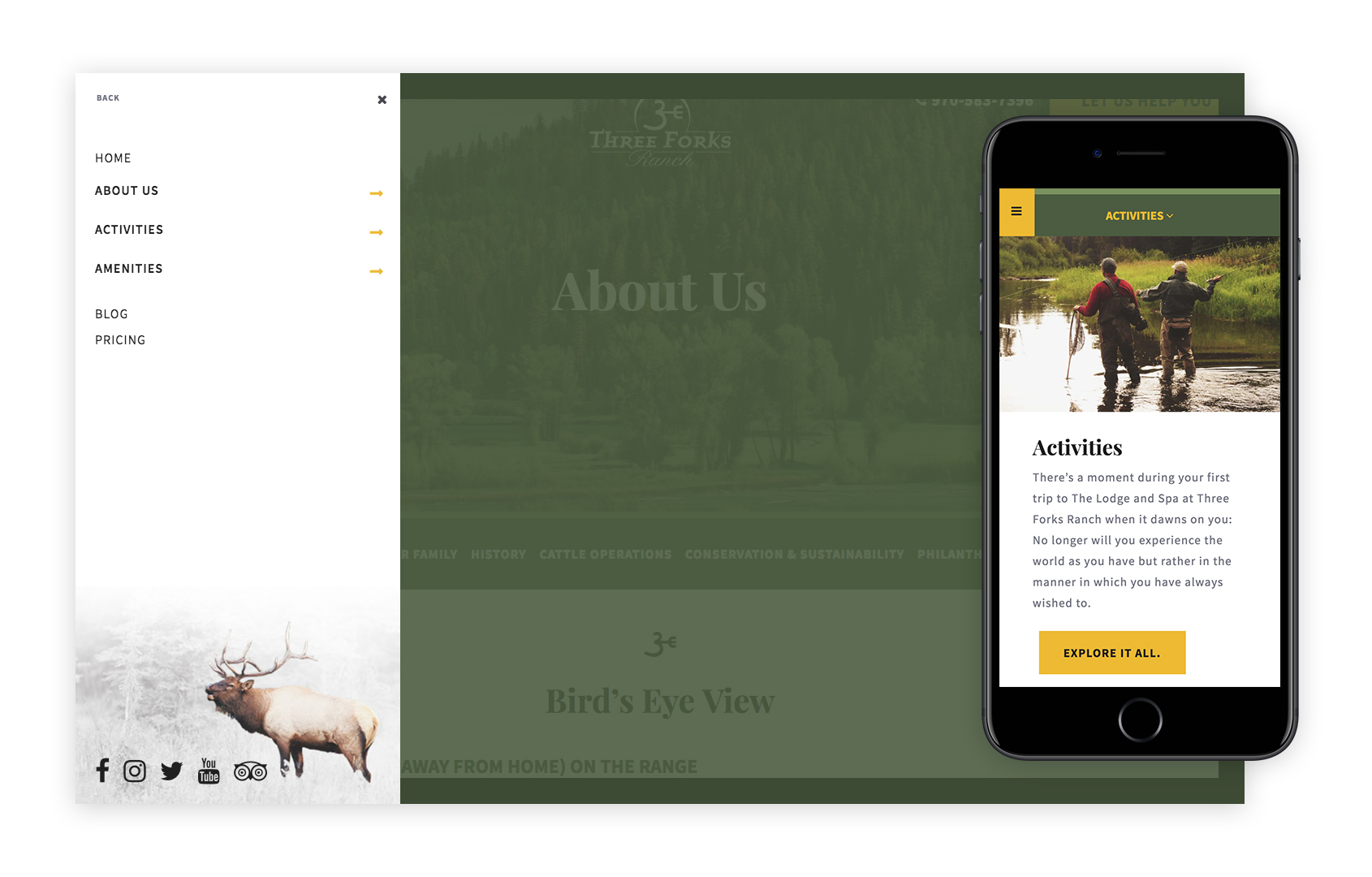 How TG
Helped
Client Collaboration: Three Forks Ranch provides a unique experience for its guests, so it was important that Timmermann Group fully understand the process in order to bring this experience to life online. This required close, frequent collaboration with the client. Through regular phone calls, emails, and face-to-face meetings with key Three Forks Ranch team members, we gathered the knowledge and assets necessary to tell the Three Forks Ranch story.
Strategic Planning: Next, we entered our strategic planning phase, where we developed brand messaging, user personas, and carefully planned conversion opportunities for the new website. We then developed a site structure and content plan with defined user pathways to guide users through the site, always leading to an appropriate call-to-action based on user behavior. Plans were also made to optimize the site for SEO and for users visiting the site on mobile devices.
New Website: After locking down the strategy, our team moved into designing, writing, and developing the new website. The new site showcases stunning visuals to help users visualize their stay at Three Forks Ranch, and also provides plentiful supporting information about the lodge, spa, and all of the world-class activities offered in a cohesive, logical format that is easy for users to navigate. Multiple calls-to-action are prominently displayed at strategic points throughout the site, and speak to site visitors at all stages of the decision-making process.