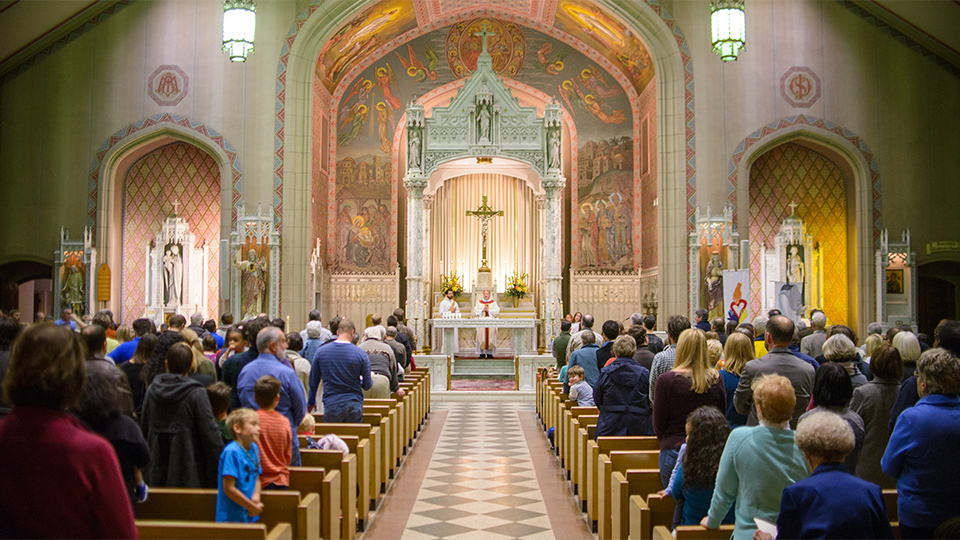 About
The Client
St. Margaret of Scotland is a diverse, urban, growing Catholic parish and school with more than 800 member households and nearly 500 school children, located in south St. Louis.
The St. Margaret of Scotland community is an engaged, vibrant group of people who want to be involved and stay up-to-date on what is happening with their parish. SMOS approached TG to help them better tell their story online and communicate to their many audiences–including parishioners, students, parents, faculty, committee members, volunteers, and many more. This was further complicated by their goal of combining their separate parish and school websites into one new site.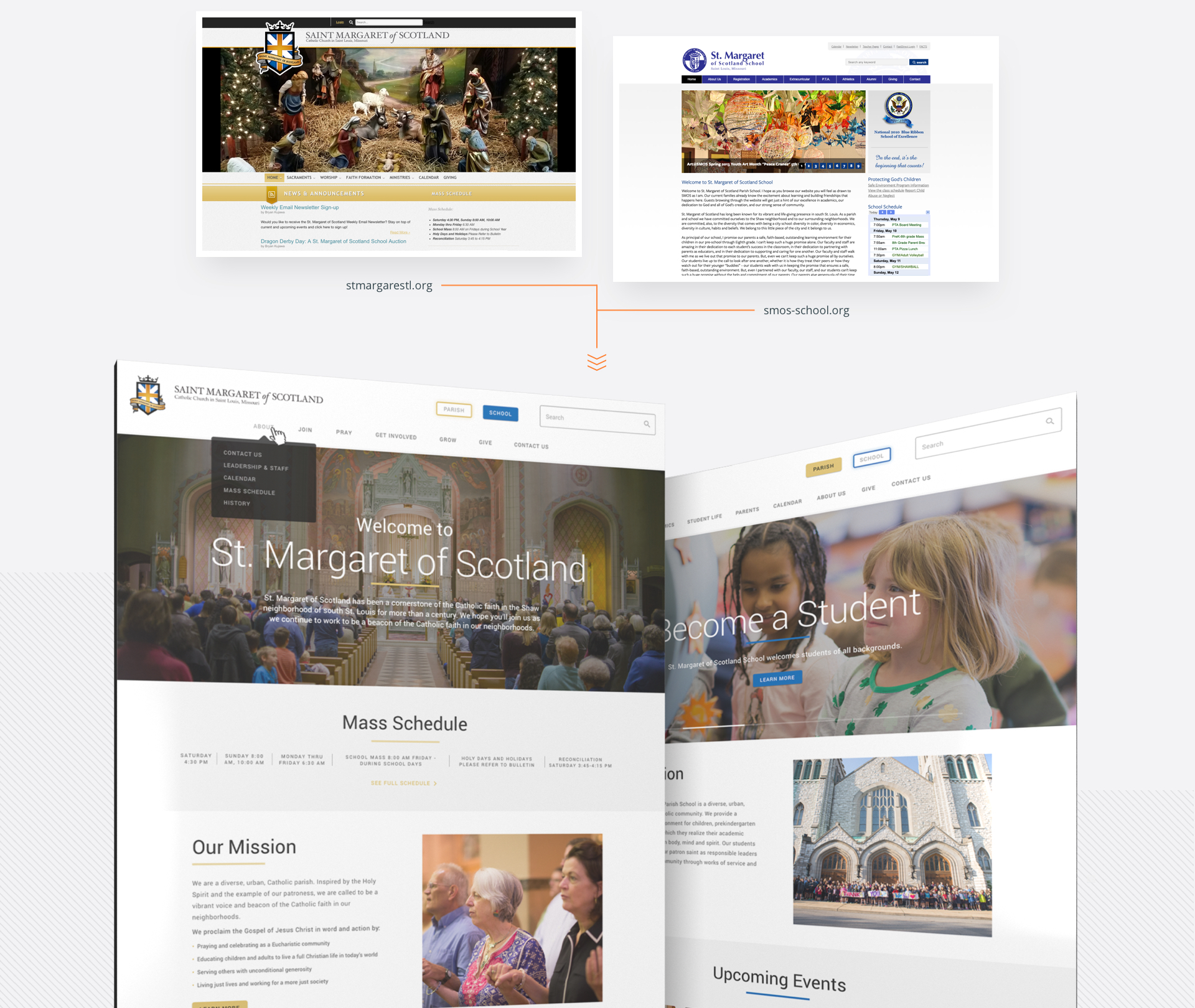 How
TG Helped
The existing SMOS websites contained a lot of information – perhaps too much. We worked with the client to determine which content is most relevant to their members, and then created a content plan with user flows and pathways to help the various audiences find the info they need.
We also modernized the design of the site, with a particular focus on mobile UX since many of their users are interacting with the site while on the go. We also incorporated beautiful photography that reflects both the strong history of the parish and the diversity and passion of its congregation.
The new St. Margaret of Scotland website content strategy provides much-needed structure and coherence. Users can now easily find information including mass schedules, events calendar, ministry and committee meetings, school supplies lists, athletics schedules and so much more. For those who still have questions, appropriate contact information is provided on each page to further assist the user.