Search Engine Optimization requires analyzing the competitive SEO landscape, strategizing a sound SEO plan, creating compelling SEO-optimized content, and implementing it all on your website. Lucky for you, you've found a team of experienced SEO experts.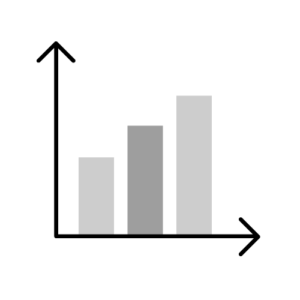 More than Surface-level Success
Many smart companies already know the importance of investing in SEO. Sometimes, the benefits (or how your company might be lacking) are visible on the surface: maybe you're not showing up on the first page of Google for keywords related to what you sell or even your company's name. Maybe your competitors are beating you to the punch. But SEO isn't just about keeping up appearances or ranking high on Google. Every click on a site that isn't yours is lost business. Not showing up when people search for what you are selling keeps you out of consideration in the minds of your customers. It's keeping you out of conversations about your industry. It's keeping you in the dark and in the red.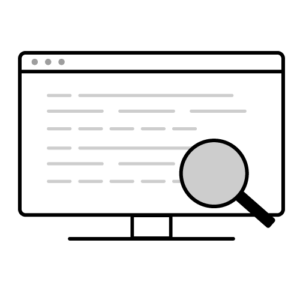 The Right Foundation
To get SEO right, it's crucial to have the right approach. And the right approach isn't always going to be the quick approach. Sometimes there are quick fixes. But to get the most ROI for your SEO investment, SEO needs to be considered from a holistic perspective. Think about it as building a house: you can probably make do with some hastily built shelter. It might serve its purpose for a little while. Or you could establish a strong foundation with supports, insulation, plumbing, and the works. It takes time and investment, but in the long run, it will be more stable, stormworthy, and, most of all, more comfortable for you.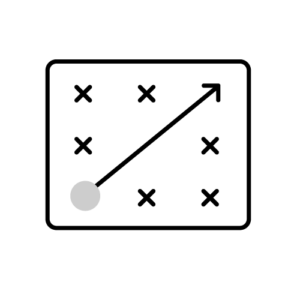 Strategic Partnership
We're passionate about SEO and how it contributes to the success of our partners, and we've carved out a very specific approach to match. We look at your business, website, industry, and competitors. We do our research and find ways throughout your website to elevate your rankings and organic search traffic. It's not about changing text on a page. It's about educating your potential customers about your business, not writing a bunch of overwrought "optimized" content. It's about structural changes, information hierarchies, content strategy, visual design, and web development. Every ranking signal that Google accounts for needs to be addressed because, in the end, that will decide just how essential your website is to Google's algorithm.
The field of SEO moves very quickly. It requires a dedicated partnership, a team of people, and staying on top of and anticipating what changes or algorithm updates will be next and how to plan for it. That's the only way your business won't be left out in the cold.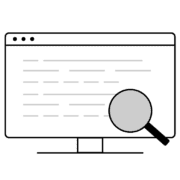 SEO Strategy
An SEO strategy is an appropriate place to start any new SEO project. An SEO strategy looks at your website, your competitor's websites, and the current structures and practices you have in place to determine what's working and isn't. From there, we develop SEO strategies for changes, augmentations, or improvements to help improve your rankings.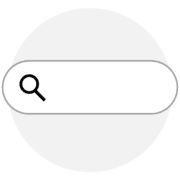 Keyword Research
Keyword research is an essential aspect of any SEO plan. Keyword research involves the selection of specific keywords and phrases to focus on ranking. Your site isn't going to rank for every keyword. Regarding keyword research, it's important to strategically select the right words and phrases that connect with users searching for your business and those you can realistically rank for on the first page of Google and other search engines.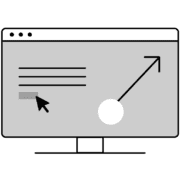 On-Page Optimization
On-page optimization involves every aspect of the pages of your site, including copy, content, images, and more. The quality of the content is often overlooked when it comes to on-page optimization. Search engines are designed to find users the most relevant content, and if visitors aren't engaging with your site in a meaningful way or finding the content to be relevant to their search, eventually, that's going to be reflected in your rankings, and you'll lose out to sites with more dynamic and useful content.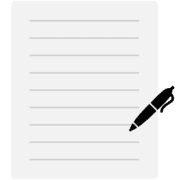 Copywriting
SEO copywriting can take a few forms. It could be in your site's on-page-optimization on different pages and content areas. It could also be strategic blogging or content marketing efforts designed to attract or direct traffic to your site. No matter the form it takes, SEO copywriting is an art that involves a delicate balance of keyword research and compelling content.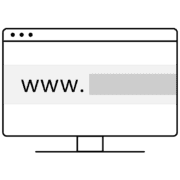 Link Acquisition
Link acquisition is the practice of getting other websites to link to your website. When other websites link to yours, search engines view this as a vote of authority for your site, lending it legitimacy and relevancy.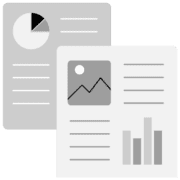 SEO Reports
With Timmermann Group, you'll get regular reports detailing your site's keyword position, organic traffic, revenue generated, and suggestions for strategic improvements.
How to Find the Right SEO Agency
The elements that go into the right SEO plan are just as important as the SEO agency executing those elements. So how do you find the right team? Whether you're on the hunt for a B2C or B2B SEO agency, there are a few things you should be on the lookout for and keep in mind.
What you can do to prepare for your search:
01
Read reviews, testimonials, and case studies
Before becoming their client, see what their past and existing clients say. Pay special attention to discerning reviews, testimonials, and case studies of what they've accomplished for clients.
Look for an SEO company that:
SEO has long been one of the largest and fastest-growing segments of digital marketing and, as such, you'll find no shortage of vendors, whether in the US or abroad, offering to partner with businesses and agencies for some cut-rate SEO work. For several reasons, it's better to find an agency that does their SEO work in-house, so you can be sure you're working directly with a partner invested in helping you succeed.
02
Provides detailed reporting and analysis
SEO isn't a cut-and-dry project with a definite deliverable that can be completed in time. It's an ongoing process. That's why you must have visible and clear communication with your agency partner regarding what steps are being taken, how those efforts are doing, and what your plan is for the future. Beware of agencies that obscure their process or dodge questions about what work they're doing for your business.
03
Understands marketing beyond SEO
It's difficult, though not impossible, for SEO to stand independently as a service. It requires coordination with your website and often necessitates other services related to digital marketing, like design, development, content marketing, copywriting, and analytics. You may have an internal team that manages these marketing services and just need an SEO agency's help with the SEO aspects of your marketing plan, or you could possibly have an agency partner handle the vast majority of your marketing efforts. Either way, working with an SEO company that can utilize these additional services or has an expert understanding of them will yield greater SEO strategies and results.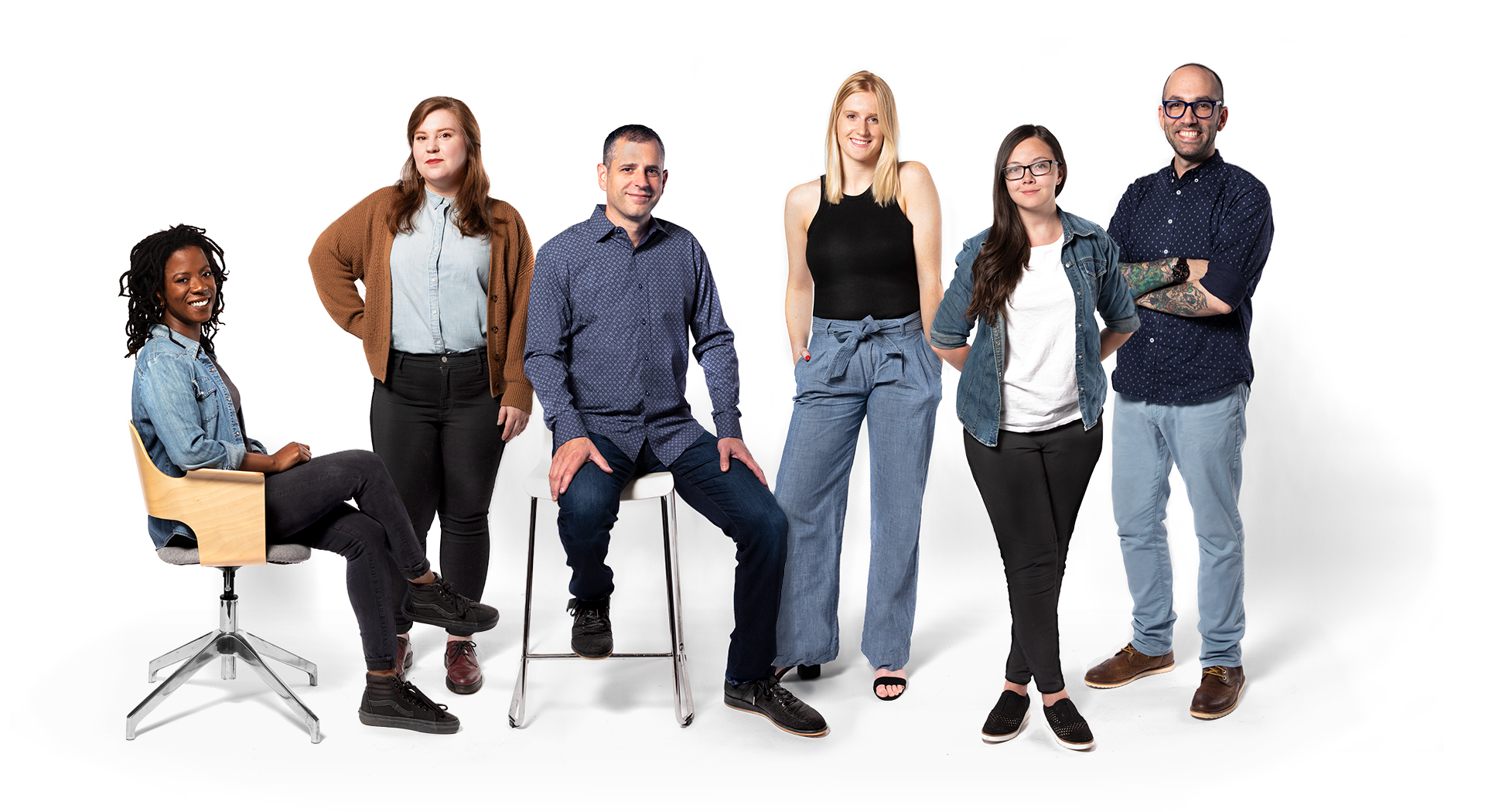 Why You Should Work With Us
Because we are an experienced, award-winning leader in SEO. We've been named Best Marketing Firm by Small Business Monthly Magazine and nominated for Best in Web Design and Best in Customer Service, honors we don't take lightly.
Our Awards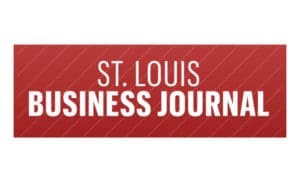 St. Louis Business Journal
St. Louis' Largest Advertising, Marketing, and PR Firms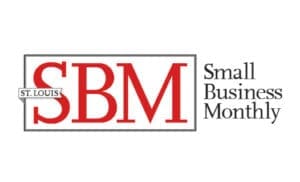 St. Louis Small Business Monthly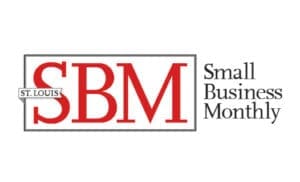 St. Louis Small Business Monthly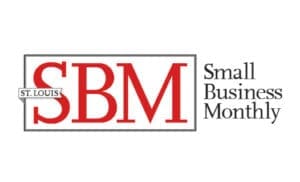 St. Louis Small Business Monthly
Frequently Asked Questions
Why are organic search rankings important?
Organic search rankings are important because they're the best way to capture prospective leads, clients, or customers who might not be familiar with your business. Usually, at the exact moment, they're looking ready to make a purchasing decision. If your business is showing up on the first page of their Google search, that means you're more likely to get that business.
How do I know if there is an opportunity for SEO to be profitable for my business?
One way that we like to calculate this is to select an applicable keyword for your business that someone ready to make a purchase is likely to use, then look at how many monthly searches that term has. For example, if you run an HVAC repair business in St. Louis, you'd look at the monthly searches for a phrase like "air conditioner repair St. Louis." Your prospective agency partner could get this data for you, or you could use an online search tool to find out. Once you know the number of average searches for that term, multiply that number by 12 to get yearly search data, and then multiply that number by your average sale amount. That should give you an idea of the sales you could be pulling in if your business ranked in one of the top spots on Google.
How important is a website to achieving better rankings?
Your website is the most important aspect of SEO. It is, after all, what search engines are looking at. While there's some SEO work that can be done on almost any website regardless, there are certain SEO heights you'll only be able to reach with a website designed for SEO success. This goes beyond the content on a page or off-page SEO efforts. Search engine algorithms evaluate your website as a whole, including the structural hierarchies in place, whether the site and hosting are secured, how the website performs in terms of speed and accessibility, whether the design is responsive, and that's just the beginning. True SEO success has to be rooted in a strategic website build.
Search engine optimization (SEO) is the effort to rank your website on search engines as highly as possible. Sounds pretty simple. Yet developing and executing a successful search engine optimization program can be one of the most frustrating digital marketing challenges for any business. SEO is complex, competitive, and confusing. There are many different aspects to a well-conceived SEO plan. Each of these elements must be properly implemented individually while at the same time working in tandem with, not competing against, the other aspects of the program. Sounding complicated? Let's examine what goes into a successful search engine optimization campaign.
Develop a Plan
Because of the complex nature of search engine optimization, it is vital that you first create a strategic SEO plan for your business. This should include determining goals and key performance indicators to determine the success of your program, conducting keyword research to decide which keyword phrases you will be focusing on, and establishing a metrics baseline from which to gauge future success.
On-Page SEO
The first important category to focus on is on-page SEO. This refers to the content and information on your website that is visible to the user. It includes the copy as well as the images and graphics. It also includes the meta information, including meta title and meta description, which helps Google and other search engines understand what each page of your website is about. The meta also provides the snippets of preview information that users will see on the search engine results page (SERP), helping them to better understand what to expect from your website.
Your goal for on-page SEO should always be to create high-quality, engaging content that is useful and relevant to the user. The internet is very crowded, with thousands upon thousands of results for a search query. Some of these results help answer the user's question or solve their problem, but many more do not. As search engine algorithms become more sophisticated, they increasingly favor websites in their search results that provide the most relevant content. Always create content designed to satisfy the user's intent; think about what someone searching for a given keyword is attempting to learn, then make sure that the content on your website aligns with that intent. This has the added benefit of providing a positive user experience, increasing the likelihood that the user will take further action on your website, such as signing up for your e-newsletter or completing a contact form.
You should also consider adding dynamic content areas to your website. Dynamic content is more engaging and interactive than typical words and pictures and includes video, infographics, and animations. Dynamic content increases the user's time-on-page, another indicator to search engines that users prefer the content on your site compared to others. Keep in mind that many users won't want to read a lot of text, no matter how appropriate that content may be. So creating multiple types of content to address user intent is a wise strategy for any search engine optimization effort.
Off-Page SEO
Another important component of your SEO strategy is off-page optimization. This refers to efforts taking place outside of your website. Specifically, this means acquiring links to your site from other websites. Links act as votes of authority for the content on your site. They send a powerful signal to search engines that your website is a trusted resource, which helps improve your site's SEO rankings. But not all links are created equal or carry the same weight with search engines; you want to focus on attracting quality links from other trusted, authoritative websites. These could include links from news organizations, industry and trade groups, prominent blogs, and online directories. Links to your website from social media platforms are also useful for off-page optimization. Working with an experienced marketing agency is the best way to properly tackle off-page SEO efforts. Too often, companies try to game the system by acquiring low-quality links. This black hat SEO strategy is counterproductive to your goal of ranking highly on search engine results pages. It can even get your company blacklisted entirely from Google's index and other search engines.
Technical SEO
An often overlooked aspect of search engine optimization is what is commonly referred to as technical SEO. This refers to website performance, security, and functionality issues that impact both the user's experience and your rankings.
Ensure your website is secure and protected against hacking and malware attempts. Hosting your site on a secure server and possibly adding a secure socket layer (SSL) certificate are great ways to improve your website security.
Your website should be built to load quickly and include a responsive design so that information displays properly on all devices. These might not seem like important ranking factors, but they affect how highly your website will rank on search engines.
Customer Connections
Your customers are online, proactively searching for solutions to their problems. They want to buy your products and services.  90% of consumers have used the internet to search for a business within the last year, so your company's website must appear in the search results. If it doesn't, you risk losing that customer to one of your competitors. Spending time thinking about who your ideal customers are and what they are likely searching for isn't just a good idea, it's a necessity in today's world.
Customer Conversions
Organic search traffic converts better than any other form of website traffic. While it is true that organic search traffic includes users at all stages of the sales decision-making funnel, a high percentage of these users are ready to make a buying decision. Don't risk missing out on these high-value prospects because you don't have a search engine optimization program.
Then, once you attract these users to your website by creating quality content, building links, and optimizing for technical SEO, you now have the opportunity to demonstrate your industry knowledge and expertise, build customer rapport, and generate leads and sales. Make sure that every page of your website has content that addresses the user's needs and includes a clear call to action to entice them to take the next step with your organization.
Analysis & Optimization
Any successful SEO plan needs to track and analyze performance. This will help highlight content areas that need improvement, correlate rankings with revenue increases, and uncover new keyword opportunities for your website to rank for.
It is important to note that search engine optimization is an ongoing process. Often, businesses think that once their website ranks on the first page of Google, maybe even in the #1 position, that they are done, they can cease their SEO campaign. This is a common and very costly mistake to make. SEO is an ongoing process. When your website rises in the rankings, it means that someone else's site drops–and they will want to regain their position. Your competitors are also working hard to move up in ranking and will quickly pass you by if you stand still. Another factor is the evolving algorithms that search engines use to determine their rankings. They're continually working to provide users with the best results; a site that ranks well today may not after the next algorithm adjustment.
SEO, executed properly, is one of the most effective digital marketing tactics that you can employ to grow your business. Timmermann Group works tirelessly to stay abreast of the latest trends and best practices to help our clients succeed and grow. Improper search engine optimization efforts can hurt your business, so it is important to work with an agency partner who is an SEO expert.