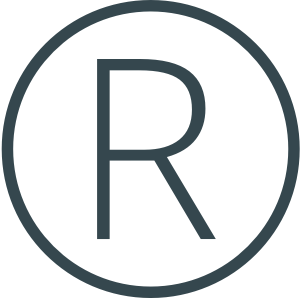 What Is
Branding
Today's business environment is incredibly competitive. Across industries, companies are fighting to stand out from the pack and to gain a competitive advantage. But with everyone offering very similar products and services, setting yourself apart can be a real challenge. This is why branding is so important to the success of your business.
Building Your Brand
Branding is the act of bringing meaning and value to your business and the products and services that you provide. It's providing your business with a personality that is fully representative of who your company is and what it stands for. Branding is a crucial component of your marketing, as it influences and sets the stage for the overall perception of and feelings about your business.
It is important to note that you can't simply dictate your brand to the marketplace. Your brand is largely determined by people's external perceptions. How they think about and interact with your company shapes their brand perception. And when it comes to branding, perception is reality. This does not mean, however, that you cannot influence brand perceptions. You can, and should, develop a branding strategy to craft and frame your brand narrative. Ultimately, branding is the interplay between the marketing and advertising messages that your business sends out, and people's perceptions of those marketing messages.
More Than A Logo
Your brand includes not only your company logo but also your messaging, visual design, voice and tone, packaging, and public relations initiatives. Your brand is also defined by things such as trade show booth displays, company-branded vehicles, and promotional items. But your brand is also shaped by your sales team, customer service, product quality and pricing structure. In sum, your branding is influenced by every single touchpoint that people have with your business.
Good branding provides a method of differentiating your company from your competitors. So your goal should be to develop a brand that is easily and immediately identifiable, something that makes an impression on consumers and helps your brand stand out above the rest. Your branding can connect with people by focusing on the tangible features and practical benefits of your products and services. Or it might focus more on building an emotional connection with them. Many of the most recognizable brands do both.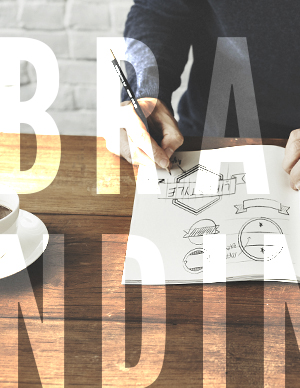 Why is Branding
Important
Competitive Advantage
By positioning your company via strategic branding efforts, it helps separate your business from the competition and gives you a competitive edge in the marketplace. Branding is an important way to increase brand awareness and consideration, which over time leads to brand equity and customer loyalty. When consumers have positive associations with your brand, they are far less likely to consider purchasing from one of your competitors. What's more, once you have built a strong, positive brand image you can often charge higher prices for your products and services. Because your customers believe so strongly in your brand, they're less price-sensitive. This leads to increased profitability for your business.
The trust earned through strong branding makes your advertising efforts more successful because consumers already believe in your company's products and services. Your advertising campaigns simply reinforce their positive perceptions of your brand. A strong brand also aids your sales team efforts because your company is an already-known entity that comes pre-vetted. Your sales team doesn't have to convince consumers to trust your business to solve their problem–your branding has already accomplished this. By reducing this significant barrier, your customer acquisition costs decrease, further improving your company's bottom line.
Company Culture
Branding is also important for your internal company culture and employees–it instills a sense of pride in the business and helps improve employee morale. Attracting and retaining talented employees is a challenge that many businesses face. Building a strong brand that people are proud to be associated with helps with recruitment and retention, and leads to a happier, more satisfied team and culture.
Expanding Your Business
Should you decide to begin offering new product lines or services, having a strong identifiable brand lends instant credibility and legitimacy to these efforts. A huge obstacle that start-ups face is gaining customers' trust. Your brand's proven track record in another product category or industry improves your chances for success in any new ventures.
Your branding literally impacts every facet of your business, so it is important to not only develop an initial branding strategy, but to commit your organization to ongoing brand management. Customer perceptions and values change over time due to a variety of factors including industry shifts, competitive messaging, economic conditions and much more. If you don't continually work to build and promote your brand, you risk losing the positive consumer perceptions and brand loyalty and trust that you have worked so hard to achieve.
Why Choose
Us?
We have a creative and talented in-house team of skilled designers who bring years of experience in digital, print and product design to the table. At the same time as we're developing your custom branding strategy, we'll be working to create the unique visual cues that will define your organization, spark a reaction from your audience, and make you stand out among your competition. We've developed successful brand campaigns for both B2B and B2C companies and because we know that branding is much more than a logo, our branding initiatives don't end with a box of t-shirts and some new letterhead. Together, we'll work to ensure that your distinct brand is intertwined into everything your organization represents. We don't let it become an afterthought. If you're looking to develop a custom branding strategy, but don't know where to begin, let's talk.