Alpha Packaging
Alpha Packaging is a leading manufacturer of high-quality plastic bottles, jars, and containers. Committed to sustainability and innovation in the packaging industry, Alpha Packaging serves clients in a variety of markets and industries. In fact, you may have one or more of their products in your pantry, garage, and/or medicine cabinet right now.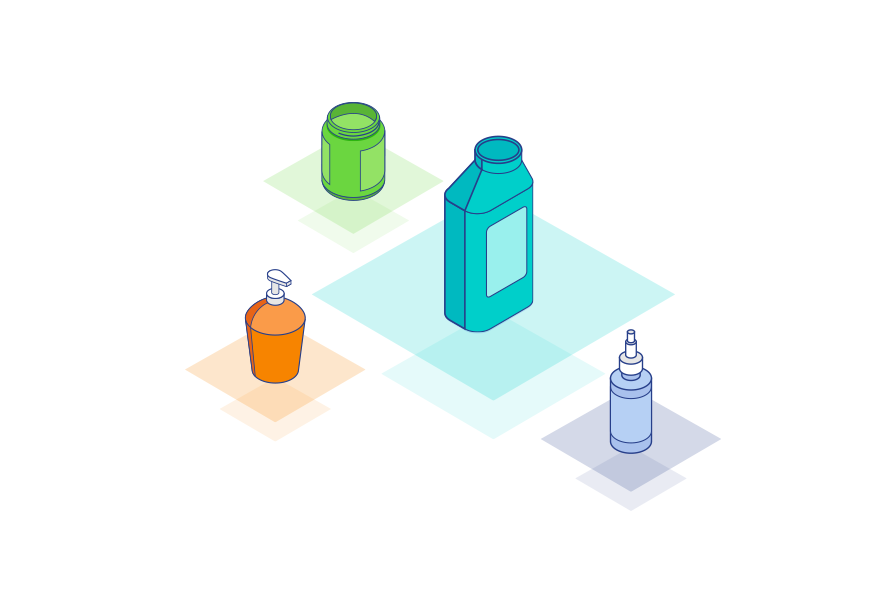 Challenge
The client's existing website didn't adequately showcase Alpha Packaging's commitment to innovation and it wasn't doing much to attract, let alone convert, potential leads. In short, the site wasn't getting the job done. They needed something better.
Takeaways
More times than not, your website is going to be the first impression a prospective client will have with your brand. And as the adage goes, you never get a second chance to make a good first impression. Your website needs to be a reflection of who you are as a company. It needs to tell your story, highlight your values, and of course showcase your products and services in the best possible way. Giving site visitors a complicated, incomplete or overall shoddy user experience is a great way to drive potential leads right into the arms of your fiercest rivals. Your website, just like the products you offer and the values you hold dear, should position your company well ahead of the competition.
How TG helped
We knew early on that this website would be a major undertaking. For starters, we needed a comprehensive SEO strategy to boost organic rankings and bring qualified leads to the site. We also needed a way to ensure these leads could browse through 15 product categories and more than 1,300 individual products, request samples, and begin the order process without getting lost or discouraged. Lastly, it was imperative that we creatively educate users as to the Alpha Packaging story, mission and values.
Art Direction and Photography
Videography & Animation
Brand Style Guide
UX Website Redesign
Art Direction and Photography
In order to effectively showcase the Alpha Packaging products and applications in a way that captivated site visitors, our art direction and photography teams spearheaded a collaborative effort to revamp our image library with an eye-catching and expansive collection of product and lifestyle imagery. By giving users a behind the scenes look at the ingenuity and precision behind the Alpha Packaging brand, we were able to create an engaging and intuitive experience for inquiring site visitors.
Videography & Animation
Our videographers visited Alpha Packaging's corporate office as well as an operating manufacturing facility to learn exactly what keeps Alpha Packaging running smoothly. After reviewing hours of interview footage and product/facility imagery, we produced three captivating videos spotlighting Alpha Packaging's signature processes and drive for innovation. We also showcased their commitment to sustainability with an animation featuring custom illustrations. This work was folded into the new website project to create a dynamic user interface and a visual experience unique to the Alpha Packaging brand.
Brand Style Guide
Besides the logo, which remained unchanged, the Alpha Packaging brand as a whole needed some refining. Our visual design team in collaboration with our content team produced a comprehensive style guide, which offered clarity and vision for the brand at large.
UX Website Redesign
Once we had all the elements we needed, it was time to put it all together. Our development team crafted a user-friendly and mobile-ready site that made sorting through product collections, ordering samples, and requesting quotes much simpler for prospective customers. We added a box integration system through which clients could easily download pertinent documents and implemented a integration system that allowed the Alpha Packaging team to see and download daily product inventory reports.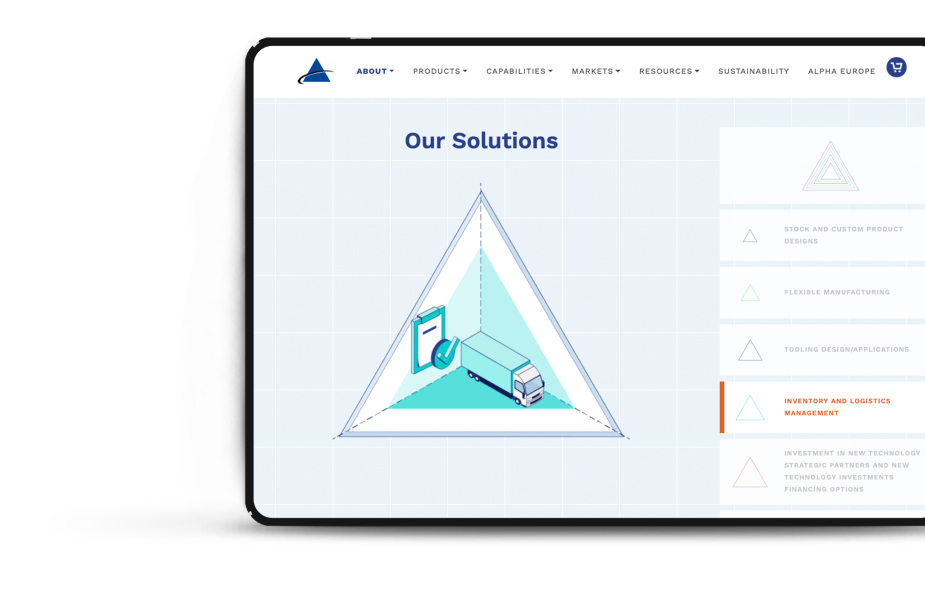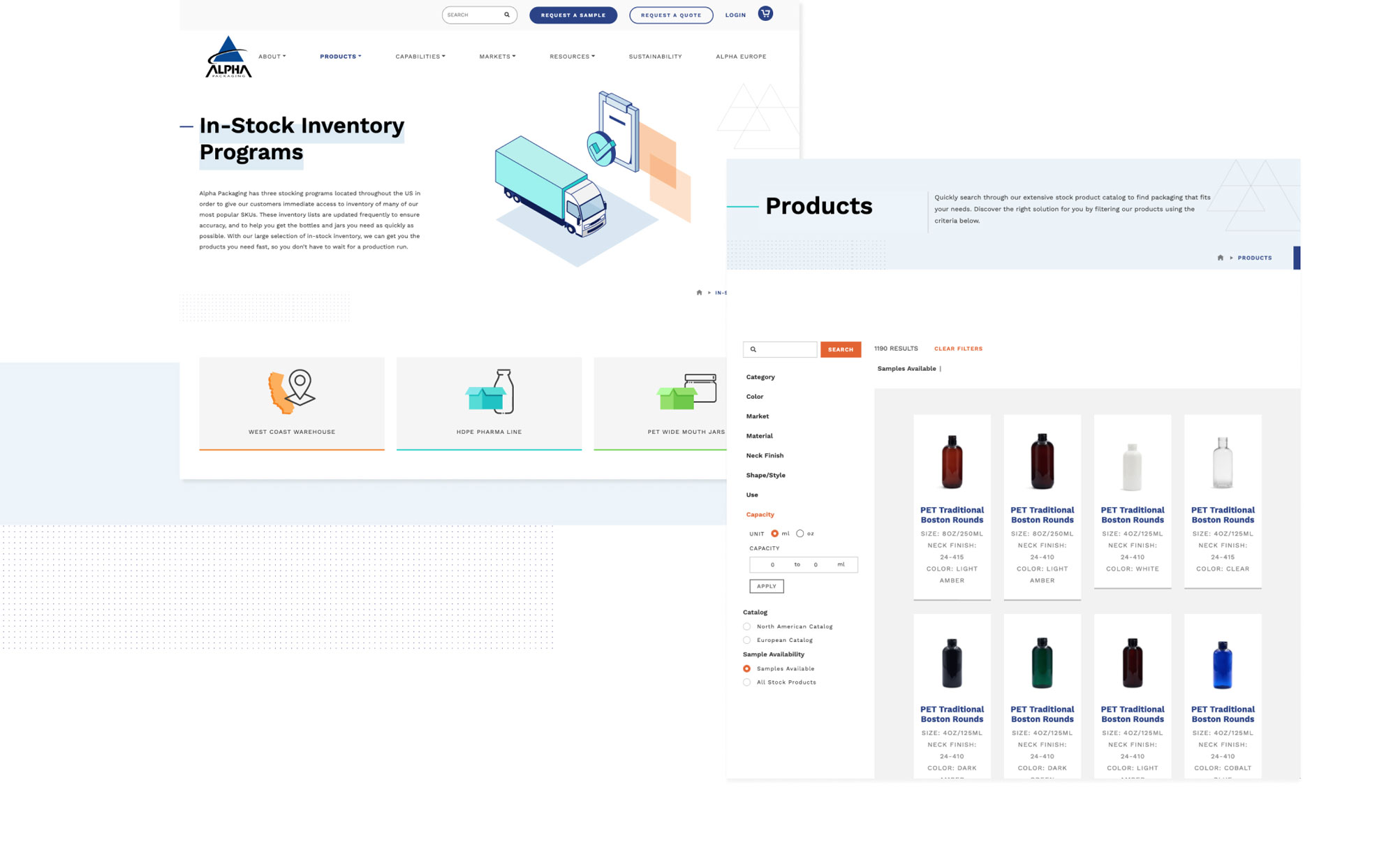 Results
The new Alpha Packaging website is designed to showcase the company as they truly are: an innovative, client-focused, packaging solutions-oriented operation (and a leader in the rigid plastics packaging industry). With an engaging design and easily navigable layout, the new site gives users a behind the scenes look at the Alpha Packaging design and manufacturing processes while reinforcing the company's commitment to flexibility, innovation, sustainability, and quality.
Flexibility

Innovation

Sustainability

Quality
Testimonial
"Timmermann Group helped us turn our vision for a best in class website into a reality! Our challenge was to blend the right marketing messaging that outlined our vast capabilities while seamlessly providing e-commerce capabilities with advanced search to display our catalog and provide product sample ordering. Feedback thus far has been great. With the foundation for this new website in place we are set up to roll out additional features like our new customer portal. The Team at Timmermann have been great to work with, providing strong design ideas, excellent photography, and have outstanding developers. Thanks for all your hard work!"
– Bryan Phillips, Senior Vice-President of Technology – CIO