After more than 40 years in business, Boxes Inc. has firmly established itself as an industry leader providing corrugated products including industrial shipping and packaging products, point-of-purchase displays and signage. With a history of demanding excellence, Boxes Inc. draws upon its passion, creativity, and can-do attitude to encourage "A Commitment to 'Yes'" when helping its customers achieve their packaging and logistical goals.
Boxes Inc.'s brand and marketing materials had become outdated and did not accurately reflect their commitment to quality, innovation and customer service. Previous brand marketing decisions had always been made in-house without engaging an outside partner to provide strategic expertise, resulting in a muddled, inconsistent brand message. Boxes Inc. turned to Timmermann Group to help them elevate their brand and marketing materials to provide consistency, demonstrate leadership, and generate new business.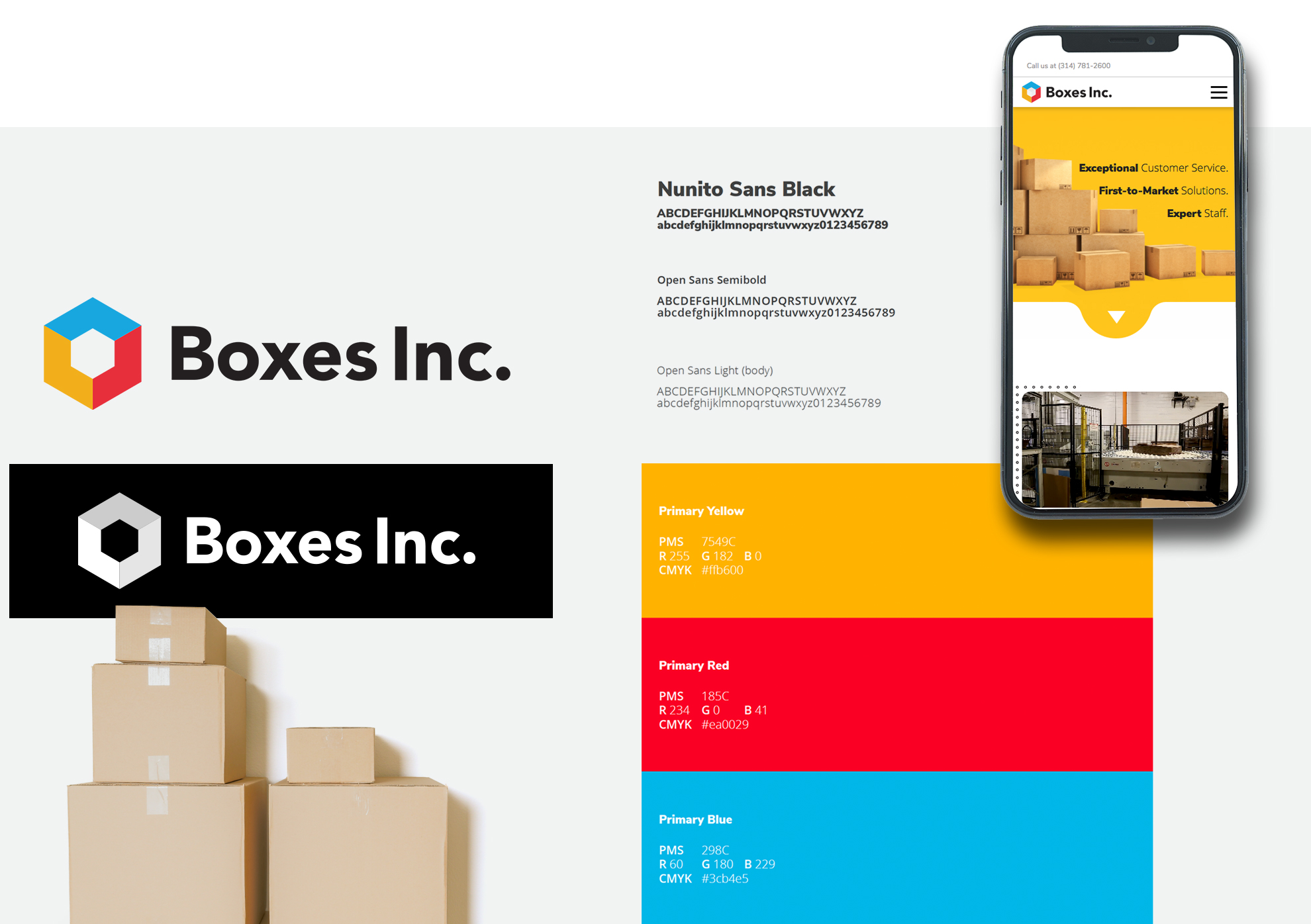 After an extensive research and discovery process (working closely with key client stakeholders) to fully uncover who Boxes Inc. is and how they should be positioned in the marketplace, Timmermann Group created and then implemented a strategic plan for their refreshed brand, including a new brand mark, value proposition and supporting messaging, and a new website design. The result is a bright, modern logo that represents Boxes Inc.'s position as an industry leader, along with succinct brand messaging that clearly conveys their expertise and commitment to customer satisfaction. This new branding is prominently reflected on the new website, providing not only brand consistency in the marketplace but also a heightened online user experience commensurate with Boxes Inc.'s message of "Excellence in Service, Equipment and Quality".