Mid America Display is dedicated to providing high-quality display and signage products, focusing on innovation, efficiency and creativity. They fulfill their mission as the one-stop display and signage solution by assisting their clients with all facets of the process including project initiation, design, production, fulfillment, assembly, warehousing and logistics.

The existing Mid America Display website did not accurately represent their brand—specifically, it did not appropriately highlight their company culture. Their website also failed to demonstrate the high level of quality work and service that the MAD team provides for its customers. Finally, the site did not employ a cohesive content strategy, nor did it rank on search engines for the keywords that its customers are searching. Mid America Display engaged Timmermann Group to build a new website that properly tells their brand story, takes search engine optimization (SEO) goals into account, and that can be used as a sales and lead generation tool.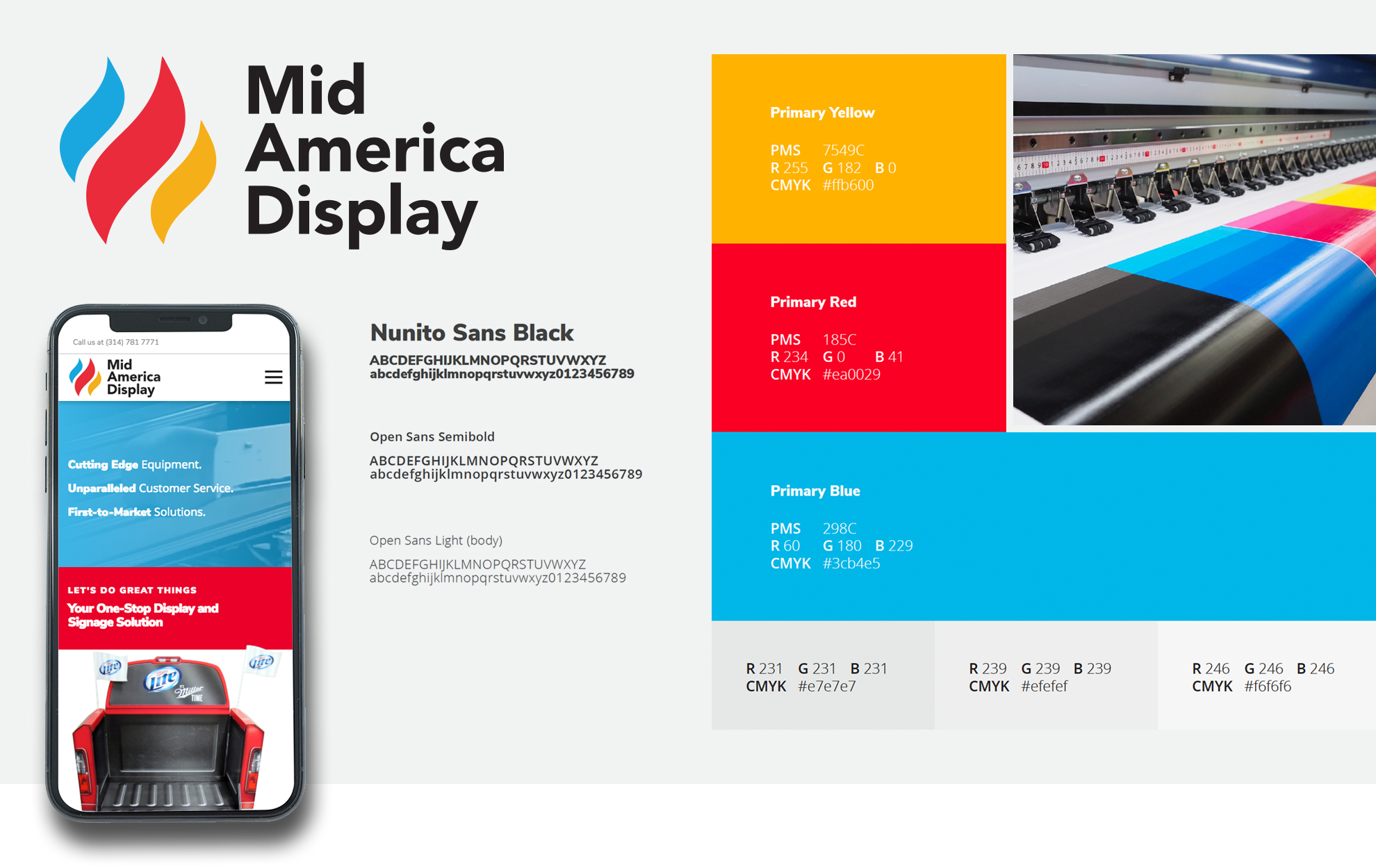 Timmermann Group began by refreshing the Mid America Display logo and brand messaging. The resulting vibrant primary color palette was then incorporated throughout the new website, immediately drawing in and engaging the user. TG also developed a content strategy for the new site that tells the MAD story including its commitment to its team and company culture, prominently showcases examples of its work through robust case studies, and provides clear content pathways to help users find the information they are seeking. Coupled with a strategic focus on ranking for relevant keywords, and prominent calls-to-action peppered throughout the site, the result is an online sales tool built on a foundation of both search engine and conversion rate optimization strategies.