Our B2B Marketing Expertise
At Timmermann Group, we pride ourselves on our extensive B2B marketing expertise, which has been honed through years of experience in the field. Our team of skilled professionals is committed to staying up-to-date with the latest trends and technologies in digital marketing to ensure that we offer our clients the most effective and innovative solutions.
With a deep understanding of the unique challenges and opportunities that B2B companies face, we create tailored strategies to help you achieve your specific business objectives. By leveraging our data-driven approach and industry knowledge, we empower you to make informed decisions, foster lasting relationships with your target audience, and ultimately drive measurable results that contribute to your bottom line. Trust in the Timmermann Group's expertise to guide your B2B marketing journey and unlock your business's true potential.

Our Most Popular B2B Marketing Agency Services
Discover Timmermann Group's most popular B2B marketing agency services, designed to elevate your brand, generate high-quality leads, and deliver impactful results that drive your business's growth and success in today's competitive digital landscape.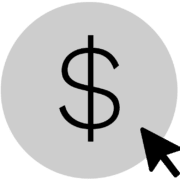 PPC
Achieve quick and measurable results for your B2B business with our targeted PPC services. Our experienced PPC experts craft strategic and cost-effective pay-per-click campaigns that drive high-quality leads, boost conversions, and deliver a strong return on investment, all while carefully managing your advertising budget for optimal performance.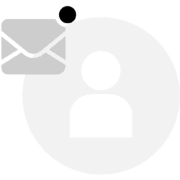 Email Marketing
Nurture lasting relationships with your audience through our effective email marketing services. Our team creates personalized and targeted email campaigns that captivate recipients, encourage engagement, and inspire action, all while closely tracking and analyzing key performance metrics to refine and enhance your email marketing strategy.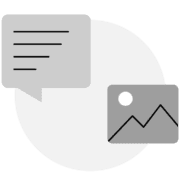 Content Marketing
Fuel your B2B marketing efforts with our impactful content marketing services. At Timmermann Group, we craft compelling, informative, and engaging content tailored to your target audience, effectively showcasing your expertise and establishing your brand as an industry thought leader. By utilizing a strategic mix of formats, our content marketing solutions drive brand awareness, foster trust, and generate valuable leads for your business.
B2B Marketing Agency Case Studies
Give your B2B company the marketing agency it deserves. Schedule a collaborative conversation with us today.
Learn More About B2B Marketing
Before engaging with any agency partner for business-to-business marketing services, it's crucial to understand the stakes and key points of differentiation from marketing in other consumer segments. With longer sales cycles and traditional methods of lead generation that are ingrained across industries, recognizing the significance and impact that good digital marketing can have on multiple areas of your business can be challenging. In our "Learn More About B2B Marketing" section, Timmermann Group shares valuable insights, industry trends, and best practices to help you navigate the complexities of B2B marketing, empowering you to make informed decisions and unlock your business's full potential.
B2B marketing is the processes, strategies, and tactics used by one company to sell its products and services to another company. While most people immediately think of consumer brands when they hear the term "marketing," the reality is that B2B marketing is much larger than consumer (B2C) marketing. Because of the immense size of the B2B marketing landscape, it's important to have a well-conceived marketing plan in place to achieve your business goals. The growth of technology and digital marketing channels has complicated the marketing environment, forcing B2B companies to rethink how they promote their business and gain new customers. Generally speaking, B2B companies have been slow to embrace digital marketing solutions and continue to rely on more traditional marketing methods because "that's how we've always done it." This provides an excellent opportunity for your business to gain a competitive edge in the marketplace by utilizing current technologies and digital marketing tactics to position your company as an industry leader.
For most B2B companies, lead generation is the number one marketing goal. Traditionally, leads were generated via word-of-mouth referrals, cold calls by the sales team, trade shows and catalogs. These tactics have become less effective, and in today's business environment, it is essential to include digital marketing in your plans to remain relevant to your customers. Particularly as a younger generation of employees move into decision-making roles, your company needs to provide information and market itself in the formats that they prefer. Increasingly, this means through your company website and other online channels.
Your digital inbound marketing efforts should begin by identifying your target markets and building out buyer personas for each customer type. These buyer personas should help define the needs and wants of your customers, their goals and motivations and their potential objections to purchasing from your business. For example, what motivates an existing customer to continue working with you may differ from what a potential new customer is needing or might respond to. Determining who your target audience is and how to present them with the most relevant information is core to your B2B marketing program's success.
A major reason why defining target audiences and buyer personas is so important is that, for B2B marketing strategies, content is king. Or more correctly, content marketing is king. Content marketing is perhaps the most critical piece of a successful marketing campaign, for a few reasons. First, as mentioned, each of your target audiences is seeking information–but likely not the same information. Second, because B2B sales cycles tend to be longer, it is important that your business is producing content not only for each distinct buyer persona but also for each distinct phase of the buying cycle–from awareness to consideration to decision to purchase. Third, your customers are increasingly conducting research online to learn more about your product and service offerings (as well as those of your competitors) before contacting you. By providing the right content for each user's specific needs, you position your business as an industry thought leader and as the best choice to help them solve their problem. This way, when they are ready to make a purchasing decision, your business is likely to gain that lead, and to ultimately convert them into a customer.
The central component of your B2B marketing content strategy should be, of course, your company website. Having an informative, well-designed, functional website is no longer optional; it is absolutely required. Again, because your customers and prospects are going online to research vendors and potential partners, your website is one of the first things they will see. So it needs to reflect the quality of your business. If it doesn't, you risk losing that opportunity to acquire a new customer. Even if your firm offers the best products in your industry, if your website and other digital content offerings don't measure up, these prospects will likely reach out to a competitor for the help that they need.
You also need to make sure that your website displays and functions properly on mobile devices. More and more web activity takes place on smartphones and tablets, and if users find your company's website difficult to navigate they will leave–and visit your competitors' sites instead.
Content marketing also factors in search engine optimization (SEO). Because your customers are conducting searches online, your business needs to implement a focused SEO marketing campaign to rank for the keyword phrases that they are searching for. SEO is more than just content, though, so you should work with an agency partner that specializes in SEO to make sure your search strategy is effective and optimized.
B2B marketing strategy, particularly digital marketing, is so important these days because, in today's environment of consumer choice, it is imperative that you are providing users with the information they need, when and where they need it, on their terms. Remember, your company website serves as your 24/7 salesperson. Whether your content marketing focuses on text, infographics, white papers, email marketing, blogs, videos, or likely some combination of these and other formats, make sure that you are creating pieces of content for each of your target audiences, and for each stage of the buying cycle. This approach builds brand awareness and brand equity positions your business as an industry thought leader, and ultimately generates leads for your sales team.
With a proper digital B2B marketing strategy in place, you can effectively steer prospects through the buying process. Start with more general information that establishes your firm's credibility and demonstrates your expertise and thought leadership. Then engage these users with more specific information about your products and services, and how you can help solve their problem. Finally, provide even more specific information with a concrete call-to-action to generate qualified leads for your team.
Another great advantage of digital marketing tactics is the ability to track data points and measure performance. Whether visits to your website, email marketing newsletter open rates, clicks from a social media post to your blog, or improvements in SEO rankings, digital marketing offers nearly limitless opportunity to track data. It is important, however, to have the ability to convert raw data points into meaningful, actionable marketing insights. An agency partner skilled in analytics can help you separate the signal from the noise. This ability to track and analyze performance leads to continual optimization of your marketing efforts, helps uncover opportunities for new and sustained growth, and provides tangible evidence of your marketing return on investment.
The B2B market landscape has changed; those firms that are willing to embrace these new digital marketing opportunities rather than shy away from them will be best positioned for success in the future. As technologies continue to evolve and infiltrate the business world, this mindset will become even more imperative. Make sure that your B2B company is at the forefront of this digital marketing revolution.
It's not that one is more difficult than the other. They're just different. Marketing your products and services to businesses requires a completely different mindset than marketing directly to the general public. For example, B2B marketing is rooted in relationship-building. With B2B marketing, generating the right lead and converting that lead into a client can pay off for years to come. It can literally make or break your business. That's just one of many scenarios your neighborhood business to consumer operation isn't likely to face.
One of the most challenging marketing aspects for B2B business owners is finding the right niche in a crowded and difficult to decipher consumer market. While a coffee shop might be able to increase sales with nothing more than a chalkboard easel, it's a little different for B2B businesses. B2B marketers need to know how to find and grow their target markets through digital platforms.
They need to research what the industry needs, what the competition is offering and fill in the gaps accordingly. You need a website that speaks to your audience. You need optimized content that is going to get noticed by Google. You need a vibrant social media presence that targets the right consumers. And you need a comprehensive B2B marketing strategy that's going to put it all together. It is not an easy process by any means, but the hard work will pay off in the long run. Of course, if you ever need a hand in building, launching, or tweaking your B2B marketing strategies, it's always best to have an experienced B2B marketing agency in your corner. If you're ready to get started, we're ready to help.
If you're lucky enough to already have an in-house marketing team, then the idea of partnering with an outside B2B marketing agency might, at first glance, seem like more of a luxury than a necessity. After all, what can a bunch of outsiders provide that your internal team isn't already equipped to handle?
A lot actually.
Remember, partnering with a B2B marketing agency doesn't mean your in-house marketing team isn't doing its job. Don't think of your B2B marketing agency as "the new sheriff in town" that is going to change all the rules and strip your team of creative and strategic control. The right B2B marketing agency partnership is there to supplement your team's efforts and bring your marketing to the next level. They're there when you need them and can provide insight and direction where appropriate. But ultimately, your agency shouldn't try to unilaterally command or replace your marketing team, but rather serve as a complementary extension of it.
So do you necessarily need a B2B marketing agency? That's going to have to be a decision you make on your own based on data, research, and the resources you have at your disposal. A full-service agency is going to provide you with B2B marketing professionals, designers, developers, writers, and strategists who are ready to work with your own team members to tackle even the most daunting marketing challenges.
Remember, just about every aspect of B2B marketing is multi-faceted and a full-time job all its own. And if your marketing department is like most B2B businesses, then chances are your team is stretched thin enough as it is. Marketing initiatives require unique knowledge, skills, experience and perspective. For instance, if your SEO approach is just handing it off to an intern or your content strategy efforts are to contract it out to the lowest-bidding freelancer, you're not doing what's best for your business. The competition nipping at your heels is going to catch and surpass you. If you want to take your B2B marketing efforts to the next level without setting demanding and unrealistic expectations for  your in-house marketing staff, then a B2B marketing agency might be just what you need. And if that's the case, we'd love to talk!