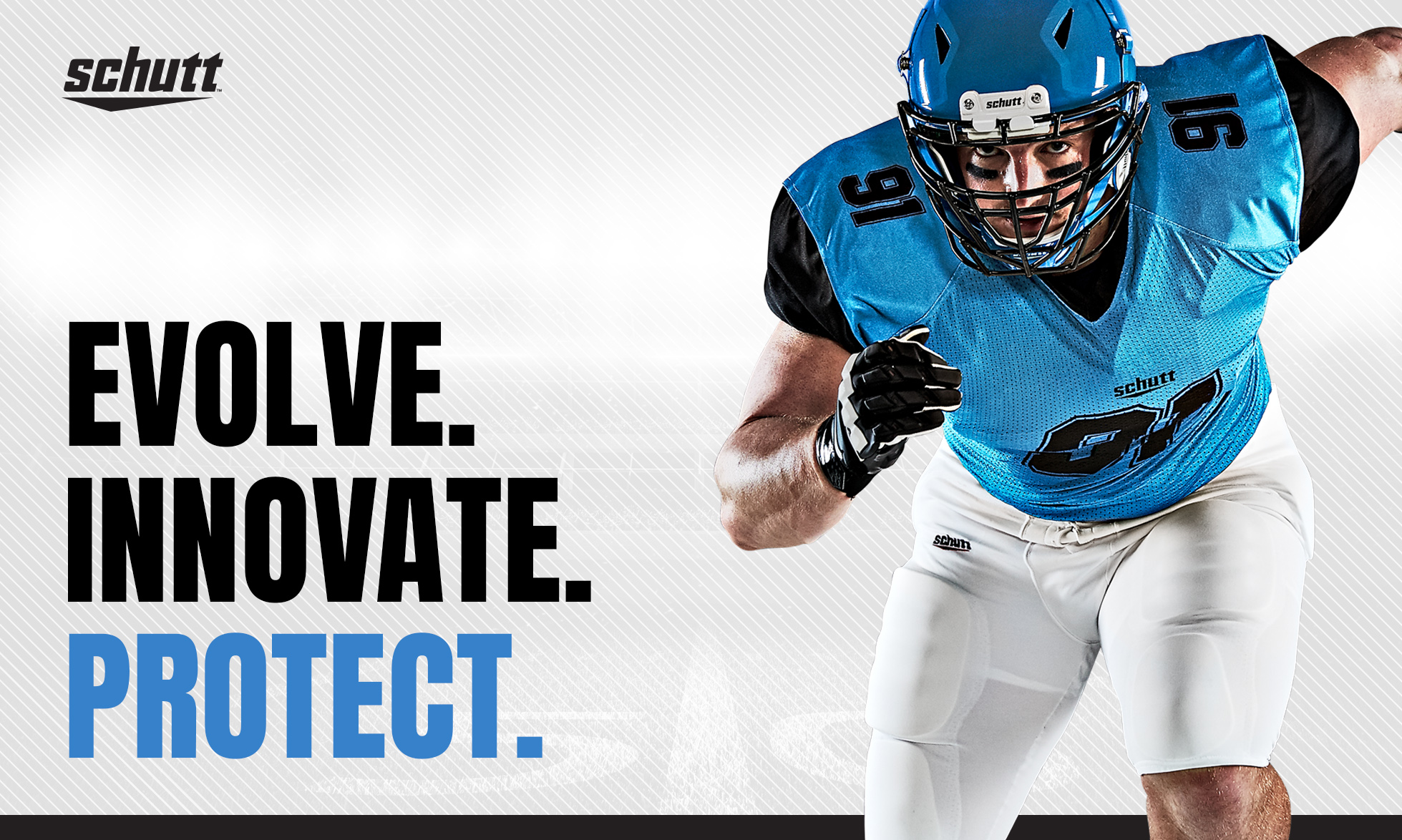 Project
Summary
Schutt Sports, the leading manufacturer of football helmets, baseball helmets, and other athletic equipment, partnered with Timmermann Group to provide social media marketing to help grow their brand–particularly with the important teenage male athlete target audience.

Client
Challenge
The athletic equipment industry, and especially the football helmet industry, is extraordinarily challenging and competitive.  Schutt Sports tasked us with helping to grow their market share by focusing on the technological superiority of its products, while simultaneously highlighting their sleek design and style.
How TG
Helped
Social Media Strategy: During our initial conversation with the team from Schutt Sports, they made it crystal clear that they were looking for a strategic marketing partner–which was music to our ears! We discovered that Schutt Sports needs to market its helmets and other athletic equipment to different target audiences–in distinct ways.
Players: The players, specifically teenage boys, want to look good on the field, so our messaging needs to include the cool factor. Our strategy focuses largely on Instagram (including Stories) and Twitter to reach this audience.
Coaches, Athletic Trainers, Parents: The other target market, including coaches, athletic trainers, and parents, cares more about product quality and safety. So we developed a separate line of brand messaging that speaks to these concerns, and put more focus on Facebook and LinkedIn to reach this audience.
Strategic Planning Sessions: Key members of the Timmermann Group team meet to discuss potential new ideas for future social media campaigns. These meetings are no mere brainstorms, but rather focused ideation sessions informed by past performance and continued evaluation of our client's goals.
Monthly Analytics Reviews: Timmermann Group outlined key metrics that were real reflectors of Schutt Sports' success and customized to the social media strategy. Each month, our team reviews the previous month's social media marketing performance with the client. During these meetings we discuss what worked well, what could have worked better, and what adjustments need to be made to the campaigns to maximize efficiency and performance going forward.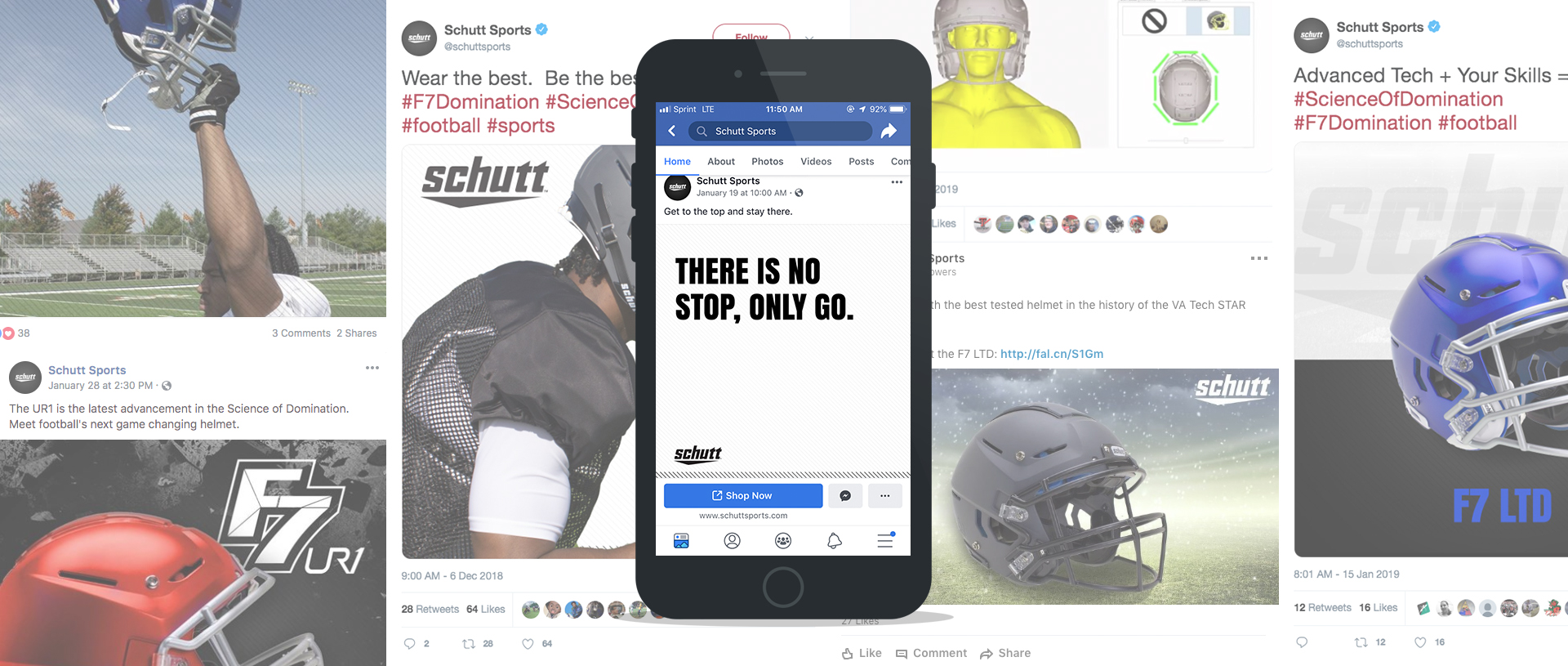 With all of our clients, we purposefully construct a data strategy that involves key metrics that relate directly back to their goals.
Schutt Sports wanted to authentically connect with teenage boys. We decided that increased followers would be an accurate indicator of success. This demographic makes the conscious decision they want to continually be a part of this brand's story and seeing their content every day would be a good signal that our strategy is connecting with this group. However, we wanted these users to make the choice on their own and not buy these new followers.
We ran different paid strategies with different objectives other than follower growth to reach new audiences within our target demographic. We then tracked subsequent follower growth.