The right graphic design blends graphics, images, colors, fonts, typography, and layouts to convey ideas, invoke emotion, and inspire action.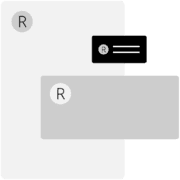 Business Cards & Stationery
It's important to keep your place of business looking professional for your clients. This means utilizing collateral that catches the eye of your clients and gives you and your brand a subtle edge. Finding the perfect marketing materials to enhance your brand and reinforce your messaging is absolutely vital to your company's success.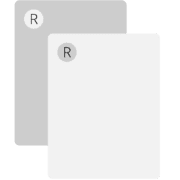 Corporate Literature
Typically known to marketers as 'leave behinds", these types of deliverables are designed to help your potential clients remember you once your face to face meeting is over. Leave behinds can take on a number of different characteristics—complex or simple, flashy or minimalistic, professional or whimsical—just as long as they do one thing for your potential business partners: leave an impression.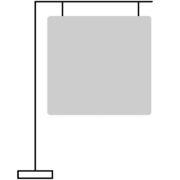 Signage
Investing in the right signage is yet another way to enhance your company's brand, differentiate yourself from competitors, and help you to stand out to potential customers. This may be the first thing a consumer sees beyond the limits of their phone or computer screen, so it's vastly important that you take the time and put forth the effort to make your signage as distinct and eye-catching as you can.
How to Find the Right Graphic Design Agency
While there is certainly no shortage of freelance graphic design options out there, your business cannot afford to be duped by an inexperienced and/or incapable designer. And in addition to possessing the right skillset and creativity, your designer of choice needs to be immersed in your overall marketing strategy and campaigns. In our experience, this type of idealistic partnership only comes from partnering with a qualified marketing agency that understands the value great graphic design can bring to a business.
What you can do to prepare for your search:
01
Read case studies and reviews
An agency worth your time and investment should have plenty of case studies and reviews to browse as you narrow your search. Use these to your advantage. See what other clients are saying and check out the marketing challenges that the agency in question worked to solve on behalf of their partners. And don't just limit your search to the agency's site. Check out Google or industry-specific rating sites for a more transparent look at what people are saying.
It goes without saying that your agency should be all over social media with their designs. If their work is sloppy or not in line with their brand, then perhaps it's onto the next search. But if you like what they're putting out to enhance their own messaging, then there's a good chance that they can do the same for yours.
Find an Agency That:
01
Understands the role of design in an overall marketing strategy
Hiring a freelancer or going to an acquaintance who dabbles in graphic design might save you a few dollars, but it'll cost you in the long run. To ensure that your business's visual components are designed to strategically enhance the uniqueness of your brand, you need to be sure that your designers understand and appreciate your marketing goals.
02
Has more than one team member per account
Delegating all of your design tasks to just one person can be risky. If you're dealing with a single person for your design needs, even if that person is part of an agency, you had better hope they are up to the challenge. If not, you might be out of luck. An agency that utilizes a team of designers makes everyone's work even more impactful.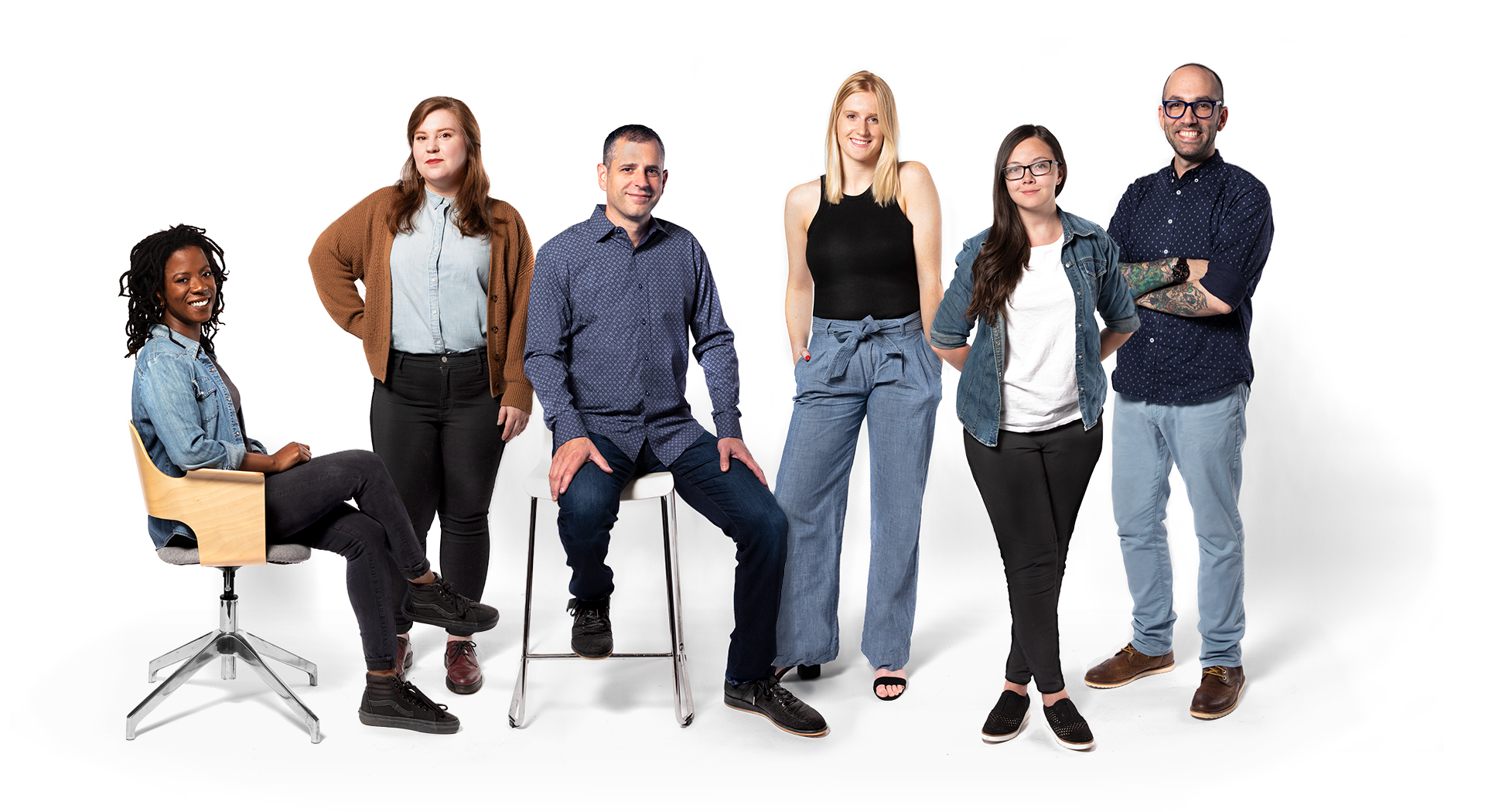 Why You Should Work With Us
Why should you work with Timmermann Group for graphic design? Because we're the best. But don't just take our word for it. We had the honor of being named Best Marketing Firm by St. Louis Small Business Monthly. We were also nominated for Best in Web Design and Best in Customer Service. These are honors we don't take lightly.
Our Awards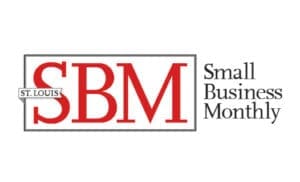 St. Louis Small Business Monthly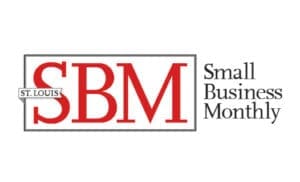 St. Louis Small Business Monthly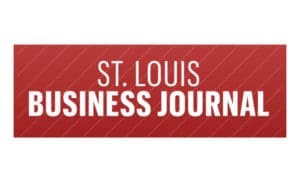 St. Louis Business Journal
St. Louis' Largest Advertising, Marketing, and PR Firms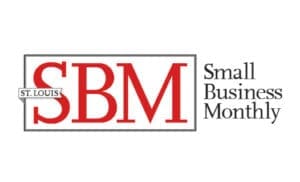 St. Louis Small Business Monthly
We Take a Custom and Strategic Approach
to every marketing strategy, and every step of the process is meticulously planned out by our in-house team of developers, designers, strategists, and branding experts. Nothing is outsourced and nothing is overlooked. And, if we're being honest, we love doing it. It's more than a job; it's our passion. Staying at the forefront of B2C and B2B website design trends and tactics, our team aims to create a website that exceeds every one of your expectations and serves as an exemplary marketing and communications tool for your business.
Frequently Asked Questions
What are the advantages to working with a graphic design agency?
There are many advantages to working with an agency over another graphic design option. Perhaps the biggest perk is that an agency's designers are part of the agency's marketing team. They work hand in hand with the project managers, developers, content strategists, photographers, social media specialists, and everyone else involved in your business's marketing efforts.
How can I work with a graphic design agency and stay within budget?
This is certainly a fair question. And it's necessary to bring up with your agency before getting too far in. If you have a realistic budget in mind, agencies should have options for you, or at the very least be willing to work with you to get you exactly what you need for the right price. If you're turned away or dismissed for whatever reason, then that agency probably wasn't worth your time and efforts anyway.
Learn More About Graphic Design
Graphic design is the process of communicating messages and ideas through visual content. It incorporates graphics, images, colors, fonts, typography, and visual layout to create aesthetically appealing designs that also serve a functional purpose. Effective graphic design should be guided by your company's marketing strategy and focused on solving a problem. As with all aspects of your marketing, graphic design should be rooted in both projecting the image your business aspires to and in addressing the needs of your customers. Properly executed, graphic design elevates your brand image to help build meaningful relationships with consumers. This in turn generates brand loyalty and increased sales for your business.
When many people hear the term 'graphic design', they immediately think of a company logo. Logo design is certainly an important piece of a business's visual identity, but it is only one part of the equation. Graphic design should inform every visual aspect of your business including company signage; print marketing materials such as brochures; business cards, letterhead & other business collateral; company website and other digital marketing; and product packaging. Your business and brand needs to communicate your value proposition consistently and cohesively to the marketplace, and a strategic graphic design approach is required to do so.
It is important that you work with a graphic design partner that has knowledge and experience in both traditional and web-based, or interactive, design. This is because what works well in a print piece does not always effectively translate to the web, and vice versa. Each element should be designed for the medium in which it will exist, as well as for each medium's specific target audience.
Graphic design establishes visual identity to your brand. This is important first because it helps develop your company's overall branding, and also because it helps your brand stand out from your competitors. More than ever in today's hectic world, you must fully capture consumers' attention to inform them about your products and services. And you must do it quickly. Compelling graphic design helps you accomplish this.
Good graphic design focuses on the needs of your customers and provides a quality user experience (UX). Whether working on a new website, brochure, social media post, or product packaging, a good designer strives to create something that connects with people emotionally, and inspires them to take action. The graphic designer creates each individual element with purpose, but also takes a holistic view of the project to ensure that all information is displayed harmoniously. This focus on the end user is in keeping with graphic design's mandate to solving a problem. Good UX leads to positive perceptions of your brand, which in turn leads to greater brand equity, trust, and sales. Bad UX, on the other hand, can engender negative perceptions of your brand and result in losing customers to your competitors. This is why it is necessary for your business to work with a graphic design agency partner to help you visually tell your brand story in a way that connects with customers and improves sales.