While social media marketing is more thought of for B2C companies, social media is a powerful resource that can help B2B companies reach relevant audiences, increase brand awareness and generate leads. The right visual content on social media platforms such as Facebook, Tik Tok, Instagram and LinkedIn, partnered with expert
B2B website design
or
B2B SEO
, social content can be a game-changer for long-term growth.
B2B Social Media Agency Services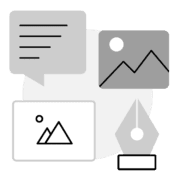 Content Creation:
For B2B social media strategy, content is king. Over the course of a year's worth of B2B social media efforts, social media specialists create hundreds of content pieces including the occasional creative blog post or thought leadership article. As one of the most widely used and available marketing channels, making sure that your business stands out from the crowd and grabs users' attention requires that your B2B social media content stays fresh and relevant.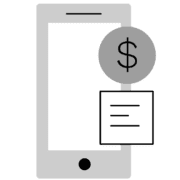 Paid Advertising:
In addition to creating fresh organic content for your business's social media channels, paid social media advertising is an essential tool to make sure you're capturing the attention of the right audience and users who don't already follow you on social media, which is crucial for growing your business and attracting new leads. paid advertising can help you explicitly target the specific audience that would generate leads, sales, and connections for your business.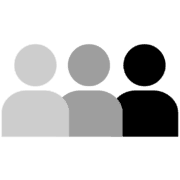 Lead Generation:
Ultimately, while B2B social media can serve many purposes, lead generation is king. Many businesses (especially those in the B2B space) might not view social media as the valuable lead generation tool it is, but we (and our B2B social media clients) would beg to differ. If you're not utilizing social media to generate leads, you're missing out on valuable business.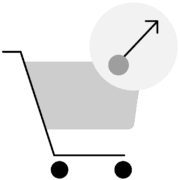 Conversion Optimization:
Like any piece of your B2B marketing strategy pie, the goal is for users to convert. And just because something converts, it doesn't mean it's always going to—or that there aren't even more conversions you could possibly be capturing. Ongoing analysis and optimization are keys to continued social media strategy success.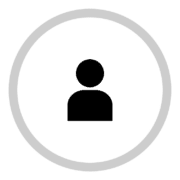 Customer-focused Content:
B2B social media is flooded with content. In order for your content to stand out, it has to stay relevant and focused on your target audience: what they're thinking about, what they're looking for, what's going to resonate with them. By developing in-depth user personas for each B2B social media client, we're able to create content and define audiences that ensure your social media presence is focused on your target customers.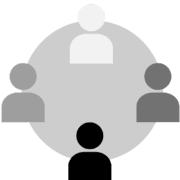 Community Management:
B2B social media is one of the most valuable tools for engaging directly with your community of potential and existing customers. People often view B2B social media as a direct link to a company that's quicker and more personal than a contact form on a website. With community management, you can make sure no question goes unanswered and establish that your company is knowledgeable and a valuable resource for potential customers.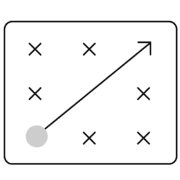 Strategy:
The biggest mistake a business can make when deciding to go into B2B social media marketing is to do so without the right strategy. A lot of businesses can tend to think they understand enough about B2B social media from their own personal use, or that showing up is all you have to do. In reality, B2B social media marketing should be much more strategic than that in order to capture the right audiences and generate ROI.
How to Find the Right B2B Social Media Agency
Establishing the right B2B social media presence and marketing strategy comes down to finding the right agency to partner with. Here are a few things you should keep in mind when looking for the right agency partner:
01
Read their case studies and reviews on social media:
Before you make any kind of investment in your business or marketing strategy, you'll want to do your research. Check out the agency's work or portfolio, even going so far as to check in on their clients current social media accounts to see what's not included or reflected in a case study. You should also look into the agency themselves, reading any testimonials (if applicable) on their website, but also looking into Google and other review sites to see what clients have to say about them.
02
Look at their social media:
An agency's own social media accounts can be a great glimpse into what they'd be capable of doing for your business. It's important to keep in mind that you're looking for the quality of the work, and not necessarily whether or not the style, visuals or copywriting suit your business specifically: a good agency should be able to create and follow suit with those aspects of your business.
Look for an agency that:
01
Is full service, for social media and more
Part of the reason to hire an agency rather than use an internal hire is to find someone who can really do it all. Not only should they have a grasp on social media marketing in terms of strategy creation, execution, management and more, but they'll also have the talents of the agency's other departments at their disposal as well. You'll get top quality images from the design department, integration with your website from the development department, expert copywriting and content strategy from the content department. You are, after all, hiring an agency, not just a social media specialist.
02
Has the ability to perform other services that feed into social
In addition to borrowing the talents of other agency personnel explicitly for your social media marketing, by going with a full service agency, you can easily add on (when or if applicable) additional services to help enhance your marketing as a whole. Beyond any potential marketing tie-ins or additional efforts, you'll be going with an agency that understands social media's role as a part of a larger marketing strategy and knows how to make it shine and work cohesively with your other efforts.
03
Has multiple team members on each account
Just like it would be difficult for one internal person to hire your social media marketing, it makes sense to have more than one specialist working on your account on the side of an agency partner. After all, two heads are better than one. By having multiple specialists (and input from other team members as well), you'll get the best service and a well-rounded social media strategy and execution.
Frequently Asked Questions
Can't I just have someone internally do our B2B social media?
You could, but it would be difficult for them to achieve the same results and level of success as an agency partner—at least on their own. In fact, we encourage that you have an internal social media or comparable marketing associate if it makes sense for the structure and size of your business. But we recommend that this person be the point of contact to work closely with your social media marketing agency. Nothing will prime your social media for success like the partnership of an internal associate who knows all the ins and outs of your business and an agency that can help them utilize that knowledge for the right strategies and content.
Why is B2B social media marketing important?
Social media isn't just for B2C companies, even though it often seems like it is. Regardless of who your customers are, social media is one of the few ubiquitous ways to meet them where they are. More and more, having a polished and professional social media presence is important no matter what kind of business you operate or who your audience is.