B2B SEO, or search engine optimization, involves researching specific terms and searches your ideal customers are looking for and applying that knowledge to your business's specific niche and services or products. It's with this research that we're able to develop a strategy that harmonizes with your
B2B website design
to target the right audience and capture their attention, generating traffic, success and leads for your business.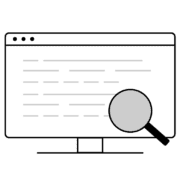 SEO Audits:
The best place to start is for us to look at what already exists. Whether or not SEO has been a consideration in the development or maintenance of your website, we'll dive in and thoroughly audit your site to see where its strengths and weaknesses are. We'll look at the content structures, information hierarchies, what keywords (if any) you're utilizing, and develop a strategy to fix what needs to be fixed and put your website on the path of SEO success, putting you in front of the customers and partners you're targeting.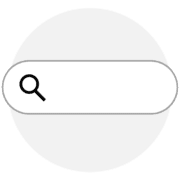 Keyword Research:
In keyword research, we identify the specific words and phrases your target audience will use when they're doing an online search for what you offer. Whether it's a search for a specific product or service or something more general that positions your business as a valuable resource, this keyword research helps us map out how to best position, utilize and create essential content for your website.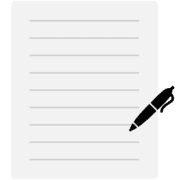 SEO Copywriting:
After our audit and keyword research, we'll typically identify pages or content areas that need to be optimized, rewritten, added, or created. That's where SEO copywriting comes in. This informative copywriting could apply to different content areas on your site, a new blogging strategy, or other content marketing efforts. This specific kind of B2B SEO copywriting ensures that your site is set up for technical SEO success and is easily indexed and interpreted by Google as the most relevant page for these targeted topics, which means that users who are looking for your business find you and not one of your competitors.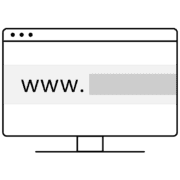 Link Acquisition:
Link acquisition is an additional tool to help establish your business's website as a credible source for users. By having other relevant and powerful websites carefully link to your site, it essentially acts as a vote of confidence for Google's algorithm, positioning your website as a reliable resource and improving its rankings.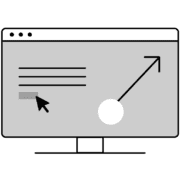 On-Page Optimization:
The on-page optimization process is an undertaking that involves SEO copywriting as well as creating alt text and titles for images, meta titles and descriptions, and more adjustments and additions to the on-page content on your website that adds value to your site in the eyes of a search engine algorithm. By utilizing every possible piece of content and making sure it's optimized, we increase your website's score and chances of earning a high ranking.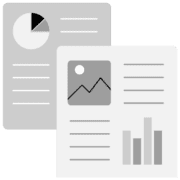 Rankings Reports:
B2B SEO, or any SEO effort, doesn't just end with this initial research, strategizing and optimization. SEO is constantly changing and fluctuating, and as much as we might do to help improve your rankings and move you up the ladder of a search engine results page, it's likely your competition is trying to do the same thing to you. And some months, they might succeed. With regular rankings reporting and analysis, we can monitor these fluctuations and changes in the search engine algorithms that might cause your website to rise or lower in rankings and ensure our strategy stays agile, helping you maintain the rankings we've worked so hard to achieve.
How to Find the Right B2B SEO Partner
To implement a B2B SEO strategy that works for your business, it's imperative that you find the right partner. Here are a few items to consider as you begin your search.
Look for an agency that:
01
Read reviews, case studies, and testimonials
Before choosing your marketing partner, you want to do the right research, just like you'd do with any other big ticket investment or partnership. When vetting potential partners, look through the information on their website, including reviewing case studies, blogs, testimonials and more. But don't just look on the agency's own website. Seek out third party reviews on Google and social media, or see what current clients have to say on the agency's social media pages. You could even check sites like Glassdoor, which won't tell you how effective the agency's services are, but do provide a window in how they treat others, employees as well as clients
02
Provides detailed reporting and analysis:
As we mentioned above, ongoing reporting and analysis are critical for B2B SEO success. Making sure that the strategies put in place work, and continue to work, over time is imperative, especially as search engine algorithms fluctuate or your competition steps their game up. Regular reporting helps you monitor these changes and adjust your strategy accordingly so that you maintain or improve your rankings.
03
Understands marketing beyond SEO:
While you might find an SEO agency that meets these criteria and more, it's helpful to find an agency that doesn't strictly focus on SEO. Successful SEO strategies often require additional marketing services and expertise to be fully utilized. Picking an agency that can also offer B2B website design, development, content marketing and other services that your website and SEO strategy might require positions you to achieve greater success.
Frequently Asked Questions
Why are organic search rankings important for B2B businesses?
Organic search rankings are one of the best tools to put your business in front of the people who need to find it. SEO isn't just for B2C customers who are looking for products and services. As the workforce experiences larger generational shifts, we're seeing that more and more businesses are finding their partners this way as well. People in these key roles are becoming more and more accustomed to researching and doing business online, and achieving high rankings for your business's website is key to attracting their attention.
How do I know if there is an opportunity for SEO to be profitable for my business?
The short answer is: There's always an opportunity for SEO to be profitable for your business. The long answer is that we can calculate just how profitable it might be by looking at potential keywords and the number of searches those keywords and phrases receive. For example, if you're ranking for a search term that has a monthly search volume of 100, multiply that number by 12 and multiply the result by the average amount you make from a sale of that product or service offering. That result reflects the potential earning power for that single keyword in a year. However, if you're not ranking high enough for that keyword, you're losing that business to someone else.
How important is it for a website to achieve better rankings?
Better rankings are the key to catching potential customers right as they're primed to make a purchasing decision. Being able to capture that traffic with a high ranking means the potential of new sales, new partnerships and, at the very least, the introduction of your company to a potential lead, even if they're not yet ready to convert. People are only likely to look through search engine results for as long as it takes them to find what they're looking for, so if your site ranks underneath a competitor that catches their attention, you're missing out on that lead.