Reactive Marketing vs Proactive Marketing
We think about marketing in a unique way at Timmermann Group, especially when it comes to reactive marketing and what it means for digital marketing. Instead of thinking of marketing strategy as inbound or outbound, we pull back and look at the larger picture. We look at marketing as either reactive marketing or proactive marketing. The result is marketing that is based on your clients or customers, or what we call your end users.
What is Reactive Marketing?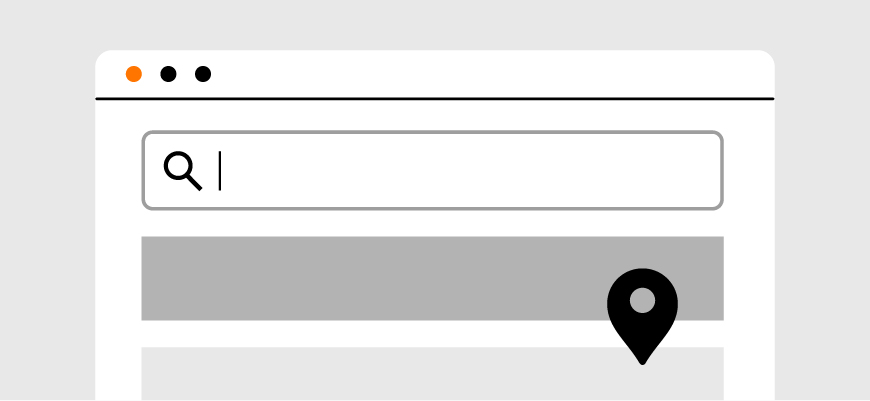 Reactive marketing is marketing or advertising that places your product or service in the places where people are already actively looking. As you can imagine, there is less of a gamble of your marketing or advertising efforts converting into a sale if they see your product or service where they are already looking. For instance, let's say you sell hot sauce, and you feel you have the best in the world. You could try to get your product placed in gas stations because you feel people would come in to pay for gas, see your product, and buy it. Because after all, it's amazing. Wouldn't it be smarter to get your product in the grocery store, where people are already coming to shop for food? Where do you think your best conversions could be? Where people need to be disrupted from paying for gas to purchase a food item or where people are going to buy food? This may seem like a simple concept, but I cannot tell you how much this marketing strategy is overlooked. It is overlooked for several reasons, which may include hype over a new advertising platform, following what the competition is doing, wanting to see your name for personal satisfaction reasons, not knowing your clients or customers well enough, or the fact that reactive marketing may take more work.
Reactive Marketing Channel 1: Search Engines
If you are looking for a product or service you want or need, you will most likely be looking for it on a search engine such as Google, Yahoo, or Bing. Next, you will research what business to buy from based on the results displayed on the search engine results pages (SERPs) by entering in the appropriate keywords. Depending on your business model and what products or service you offer, it may be important to rank on search engines in the following areas.
Paid ads are located on the very top of the page and, at the time of this writing, there is a maximum of four ads. If you do not rank in the organic search or map listings area, this is the best solution to use until you do. Even if you do rank, it's not a bad marketing strategy to have a paid ad running, because your business will show up more places on the front page of search engines, where your clients or customers are already looking. Although search engines make it easy to set up a paid ad, it is also very easy to waste all your paid ad budget without having a single conversion or sale. If you are using Google's Ad platform, I would recommend having your Google Ads campaign developed and managed by an agency that is a Google Partner. It will increase opportunities to make you profitable and save you money compared to trying to do it yourself.
Local search is the Maps listings just below the paid ads. Sometimes there will not be a pack of local map listings (called the local pack) for the keywords your clients or customers type into the search engine but if there are, you're in luck. The local pack is the best converting place on the first page of Google and other search engines. There are only three listings that show up on the front page of Google, so if you want to organically rank in them, you should find an agency that specializes in Local Search Optimization (LSO). Because there are only three listings on the map pack, LSO is highly competitive.
The organic search results are located below the paid ads (if there are paid ads) and the map pack section (if there is one). There are typically ten listings per page, so your chances of ranking are higher than in the map pack. The organic search results convert very well, and the higher you are at the top of the page, the better chance you have for conversions. There are more than 200 factors that go into ranking in this section of Google, so you are going to need to find an agency that is very experienced in Search Engine Optimization (SEO). Do your homework and ask for references from other clients they have ranked because a lot of agencies say they offer this service in-house but use an offshore vendor to perform their SEO. A company that doesn't have SEO in-house will end up costing you ten times more time and money than one that does.
Reactive Marketing Channel 2: Directory Websites
Dedicated directory websites such as OpenTable and TripAdvisor are the authority in their business category. They are the top-of-mind place people go when they are interested in what these websites offer. If you are a restaurant, you need to be listed in OpenTable. If you are a hotel, you need to be listed in TripAdvisor. If there is a website that is an authority in your business's niche, you need to be listed on it, because that is where people are already looking for what your company has to offer.
Reactive Marketing Channel 3: Phone Book
The phone book was the ultimate form of reactive marketing. Entire business strategies were built around being in the phone book and on top of the listing for your business category. Today, though, the phone book is barely used by anyone, and its use will continue to decline until it stops being published altogether. The same goes for the online version because unlike websites such as OpenTable or TripAdvisor, the online versions of the phone book are not the authority in their space for online searches of products or services; Google is the current authority.
What is Proactive Marketing?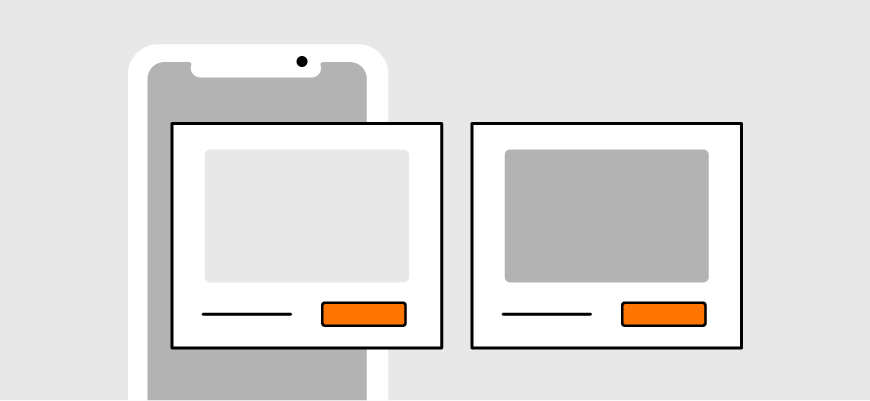 Proactive marketing is marketing or advertising that places your product or service in the places where people are not already looking. The people looking for your product or service are performing another activity, such as reading the Sunday paper, watching the local news on TV, or scrolling through a social media feed. Even though these people may be your target demographic, they need to be disrupted by an ad that is powerful enough to pull them away from their original intent and make them act on your ad by calling your phone number, typing in your domain name, or clicking a button that takes them to your website. Because of this disruption, proactive marketing will not have as high of a conversion rate as your reactive marketing efforts. Proactive marketing is very powerful, though, because it can reach people that are not already looking for your products or services, and that number is typically going to be larger than the ones that are looking for your services. Proactive marketing can create awareness about your product or service and seduce people into a consideration stage until they are ultimately ready to make a purchasing decision. Proactive marketing also creates a top-of-mind awareness for your brand and that is what you want people to remember when it is the time for them to buy.
Proactive Marketing Channel 1: Social Media Marketing
I'm a huge fan of social media marketing because of how large an opportunity it can be if you use it correctly. With social media marketing, you need to create exceptional content that speaks to your current followers; however, the largest opportunity comes from developing an ad and pushing it out to your future target audience. Even with the recent Facebook algorithm change, it is still the most cost-effective way to reach your target audience but remember: The content needs to be exceptional. It needs to be exceptional because your audience is not on social media to have ads presented to them. They are on social networks to be entertained or learn about their industry. Your ad is proactively reaching out to your target audience, asking them to stop what they are doing, and pivot to click on your content to read or watch it. Social media has a very low point of entry for marketers to be able to post their content, and that is what makes it so approachable. However, it is very complicated to execute correctly, which makes it easy to lose all the money and time you have invested without a single return. Remember, great social media marketing ads, such as Squatty Potty's Pooing Unicorn, don't disrupt the user and ask them to pivot from being entertained, they simply shift the user from being entertained from the post they are currently reading to the one the marketer wants them to view. When that happens flawlessly, you have a successful social media ad campaign.
Proactive Marketing Channel 2: Display Advertising
Unless it is used for retargeting purposes, display advertising is one of the most disruptive forms of marketing available. Imagine that while reading an online news publication on your mobile device, you are fed an ad that is not remotely related to what you are currently reading. The ad wants you to click it and be taken off the platform you're on to another website or application so you can learn more about the product or service the ad is pushing, all in the hopes of you making a purchase. If this sounds like a stretch, you are correct. Display ads have one of the lowest forms of conversions of all marketing types. On top of display ads already having a low conversion rate, it seems like everyone is pushing this type of advertising. I have recently noticed traditional advertising outlets such as TV, radio, billboard, and the Yellow Pages advertisers offering display advertising. I have even seen American Express offering display advertising. Just like social media, it may be easy to get a display ad live, but it takes an agency that knows what they're doing to make it profitable. If developed and managed correctly, though, it is a great top-of-the-funnel lead acquisition channel. This is because of the proactive reach that display advertising can have to your target audience. Imagine wanting to reach out to all mobile device users in the USA with an ad about your new dating application that is straight out of Black Mirror. That is where display advertising holds its power.
Proactive Marketing Channel 3: Television and Radio
I have seen television and radio advertising work effectively for many advertisers. It has a wide proactive reach and is perfect for getting and keeping your name out in front of your current and future customers, and it is especially effective in local markets. What makes it dangerous is that some media companies will gladly accept payment for your commercial and help you produce it so you can get it live. What many of them lack is knowing what the goal of your commercial is and being able to prove the return on your investment. From my experience, very few TV and radio advertisers know where their marketing fits into a potential customer's buying journey and take the time to make sure their advertising is trackable throughout that journey until you gain a customer and make a sale. If you are selling media, you have an obligation to show a return on your client's investment, and that is your goal. The goal is not to "sell media." TV and radio advertising are very expensive compared to digital marketing, but if you want to cover a market, TV is one of the best forms of marketing available. The secret is finding a media consultant that wants to prove their return on your investment by working with your other marketing vendors to demonstrate key performance indicators (KPIs) such as visitors they sent to your website, how long they stayed on your website, and if they made a purchase or contacted your business.
Proactive Marketing Channel 4: Print Advertising
Print advertising is like social media marketing efforts in a physical format. There are lots of articles to read, but you are constantly being disrupted by ads that are trying to incite an emotion within you that makes you take action on their advertisement. The advertiser wants you to give them a moment of your time to hear what they have to say about their product or service. Some print publications are niche industry-specific, so your target audience is there for a very specific topic. Other publications are more general, so your audience may be there for education or entertainment. The more general the topic, the more disruptive the ad needs to be to grab their attention. Print advertising is proactive marketing because even though the target audience is there for a specific reason, they are not consuming the publication with the intention of buying products or services. They are picking it up to be educated or entertained. Just like TV and radio, there needs to be a goal and key performance indicators of the ad. The advertiser should be aware of these goals and KPIs and should work towards helping you accomplish them. If they are not interested in your goals, they are probably not the best partner for you to work with.
Summary
If you are lucky enough to be selling a product or service that people are already looking for, then the marketing strategy you should be applying for your business is to show up in all the relevant reactive marketing opportunities as many times as possible and as high as you can be listed. If you are not showing up in these channels, you are missing out on all the opportunities of buyers who are already searching for your product or services. Remember that, most of the time, the people searching for products and services are first-time buyers, which equate to new clients or customers. What is the value of a lifetime client or customer to you? What if one of these new clients or customers happens to be your transformation client or customer that completely transforms your business?
If you have all your reactive marketing opportunities covered, or if you happen to be bringing a new product to market that no one or very few people are searching for, then proactive marketing opportunities are great for you. With proactive marketing, you can reach the most people, because you can force an ad in front of them instead of waiting for them to look for the product or service you offer. You are only limited by the marketing and advertising budget you have and the rate at which your ads convert. Remember, if your ads are not converting, you are bleeding money, no matter how little or much you spend.
Whatever marketing decisions you make need to be tracked through analytics. Work with your marketing team or partners to make sure all your vendors are aware of your conversion goals so they can show you the success, or lack thereof, of their efforts. Increase the budgets on the ones that are working and fire the ones that are not working.
Next Steps
There's a lot of confusion in the marketplace about marketing and advertising opportunities, so I hope you found this blog educational. The point of entry for some of these marketing and advertising tactics is lower than it has ever been before. This causes people to get excited about getting ads started, but they don't have a marketing strategy or a plan in place to make sure the advertising provides a return on your investment. The failure of the attempted ads creates confusion for the people who do not yield a return on their investment. What happens next is they stop marketing which prevents their business from growing. That in turn stops them from growing, their employees from growing, and their employee's families from growing. Not spending money on marketing and advertising isn't the answer. Spending money on marketing and advertising that yields a return on your investment is the answer.
If you need help with your marketing or advertising efforts, my digital marketing team and I would be happy to have a conversation with you and your team to see if we are a good fit to work together. If we are, we can start a relationship. If we are not, I will refer you to whomever I think can help you. Shoot me a DM on LinkedIn and let's set up a time to talk: Rob Timmermann.