Priority STD
Priority STD Testing is a trusted provider of reliable and confidential STD testing services. Customers consistently praise the convenience, speed, and accuracy of the service's testing processes. By keeping conversations open and honest and providing customers with easy access to professional medical advice, the company aims to minimize the stigma surrounding STDs while encouraging responsible sexual health practices.
Challenge
In its infancy, the Priority STD Testing team knew that their website would be more than just a digital marketing supplement; it would be their lifeblood. With annual revenue generated exclusively via online orders, Priority STD Testing needed a reliable e-commerce site that could not only facilitate sales but also grow and evolve alongside the company; a site that would carry enough authority to compete with even the most well-established national STD testing brands.
We knew that building such a website would come with its fair share of challenges, and we knew that our launch date would not be a "finish line" of sorts, but rather the beginning of an exploration of how to best connect with this audience and inspire them to take action.
Takeaways
The primary goal of any website, especially an ecommerce website, is going to be leads and sales. In the end, every aspect of your website should be driving towards this goal: the site's architecture and user experience, the design, the copy and content. It's important that our ongoing partnership with Priority STD Testing involves the constant evaluation and evolution of the site in order to ensure sales stay strong for the business. Dropping or stagnant sales are a symptom; it's our job to find the cause. SEO efforts should constantly drive traffic and encourage sales; if that slows, it's our job to find the solution. If users aren't converting or exit the site before making a purchase, it's our job to reevaluate how users interact with the site and what might be lacking. Users and audiences are constantly changing and evolving, and your website should follow suit. We're proud of the progress our team has made for Priority STD Testing, but our partnership has only just begun.
How TG Helped
Web Maintenance and Monitoring
Mobile Optimization
Search Engine Optimization
Web Maintenance and Monitoring
Your website should be a living, breathing and growing component of your business. While no company should take a "set it and forget it" approach to website maintenance, e-commerce businesses, in particular, must be constantly looking for ways to enhance and improve their sites. For Priority STD Testing, we've regularly monitored the behaviors of users who interact with the site: what pages they visit, where they come from, where they leave the site, what incites them to make a purchase and much more. It's this foundation that allows us to make adjustments or develop additional strategies to make sure the site is as profitable as it can be.
Mobile Optimization
In analyzing the behaviors and tendencies of the site's visitors, we saw that more than 80 percent of traffic came from mobile devices (on average, only about 50 percent of web traffic worldwide is mobile), so developing an engaging, easy-to-use mobile design was crucial. This would help the site not only retain site visitors but also improve SEO, as responsive sites tend to receive higher overall rankings on mobile devices.
Search Engine Optimization
Our next challenge was to get the site optimized to the point where it would generate substantial organic search engine traffic. Unfortunately, a handful of established competing websites had virtual strangleholds on valuable search keywords and phrases, and breaking into this realm would not come easily.
We started populating the site's pages with strategic and valuable content their audience would find helpful; content that would serve as a resource for visitors while establishing credibility and authority in the eyes of the site's users, as well as Google and other search engines. With the help of Priority STD Testing's expert care counselors and their team of medical review professionals, we started what would become an extensive and thoroughly informative blog. In addition to being a helpful resource for visitors, the blog allowed us to enhance the site with even more relevant keyword authority, leading to even greater organic search traffic.
We then built out localized landing pages on the site and targeted major metro regions throughout the United States. Each of the 1,600+ pages features key region-specific content, including the locations and hours of operation for testing centers in the area.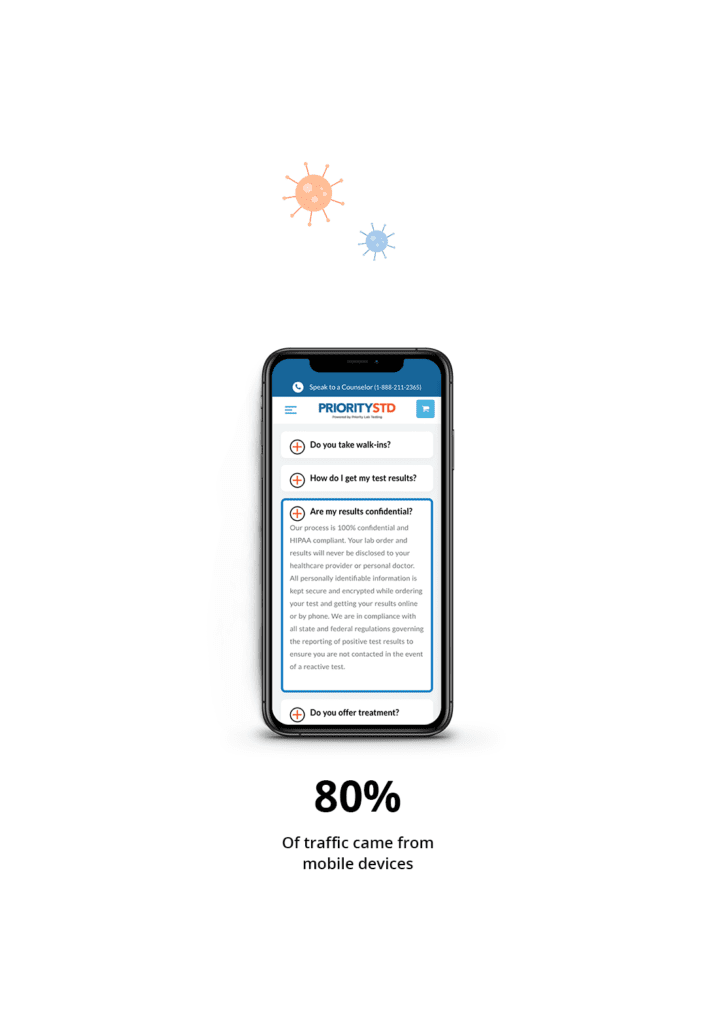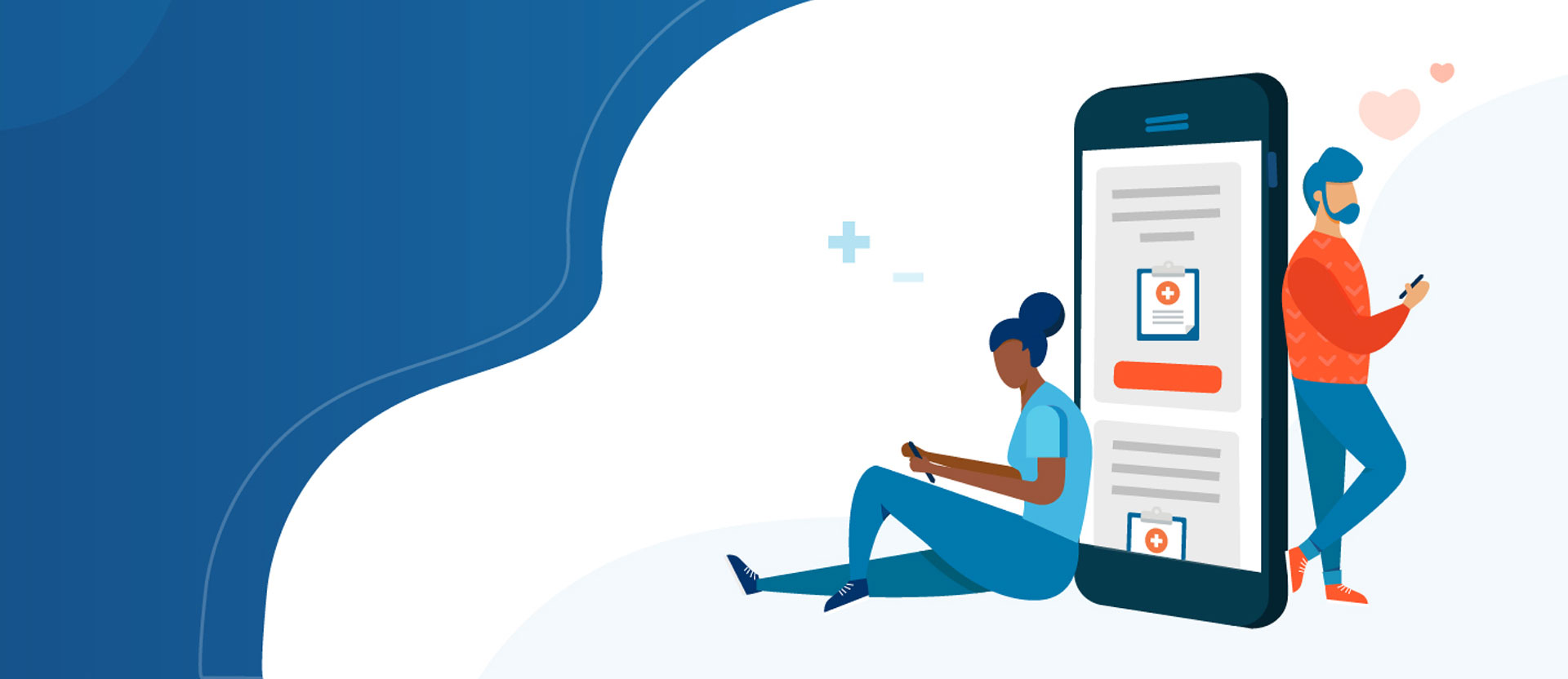 Results
85% of traffic coming via organic search

Due in large part to a series of coordinated SEO efforts, prioritystdtesting.com sees substantial monthly traffic, with more than 85 percent of traffic coming via organic search.

Top keyword rankings

The Priority STD Testing blog in particular accounts for tens of thousands of readers per month, with many individual blogs ranking at or near the top of many keyword searches.

Over 500% Increase in online sales

Priority STD Testing has seen unprecedented success in its number of online sales, with individual transactions increased by more than 500 percent from 2017 to 2019.