Dana Brown Charitable Trust
Founded in 1994, the Dana Brown Charitable Trust is a private grantmaking foundation providing for the health, education and welfare of disadvantaged children and the health and welfare of animals in the St. Louis Metro area. Commemorating the legacy of its entrepreneur and adventurer namesake, the Dana Brown Charitable Trust aims to enrich the St. Louis community through a variety of philanthropic endeavors.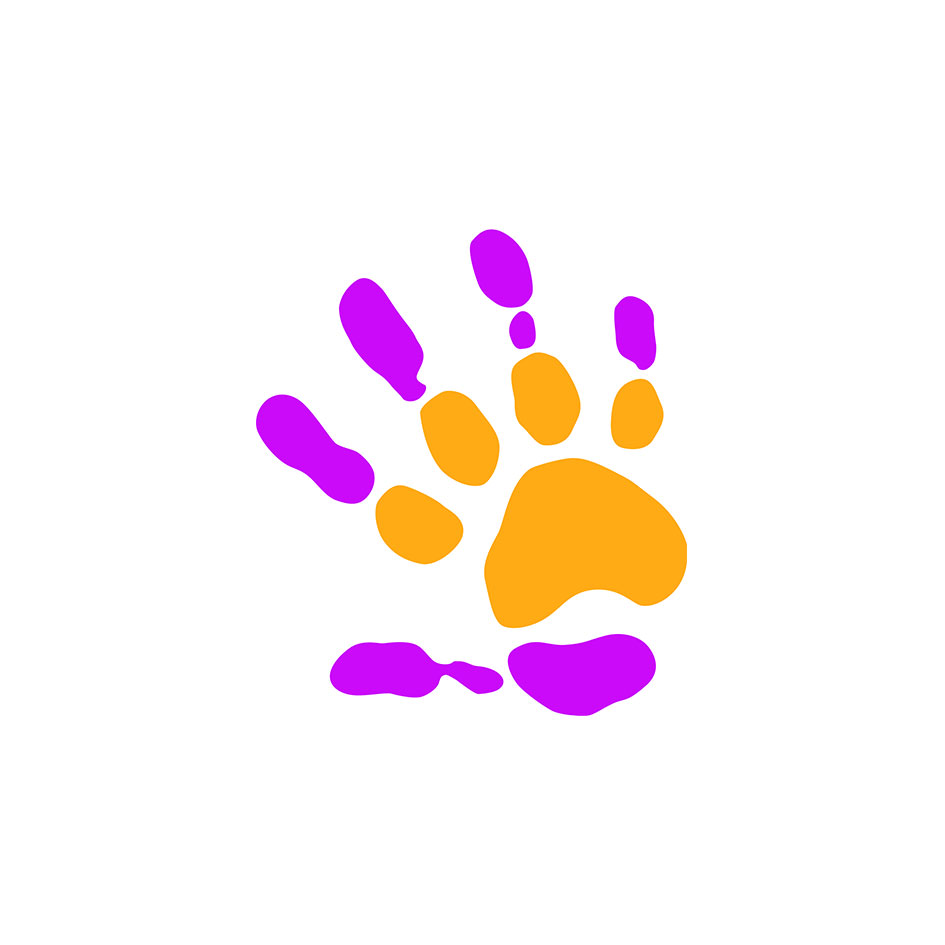 Challenge
By 2016, the Trust's brand and overall digital experience were in dire need of upgrades. Their brand didn't effectively convey the mission and goals of the organization. Meanwhile, their website left much to be desired in terms of content and functionality and other digital channels went largely unexplored. All in all, it was time for a change.
Takeways
For non-profit organizations looking to leave a lasting legacy and give back to their communities, having a marketing plan in place is key. And any serious digital marketing efforts begin and end with your website. Your website needs to compellingly tell your story, illustrate your mission, and express your goals as an organization. The right brand messaging can do wonders for your audience, and you need to be sure that your message is coming across clearly and effectively at all times. This can be a lot to ask for generally small-staffed or volunteer-based organizations with limited budget and resources. So it never hurts to have an experienced non profit marketing agency in your corner. For more on non profit marketing, or to learn how Timmermann Group can help your organization reach its goals, contact us!
How TG Helped
The Dana Brown Charitable Trust partnered with Timmermann Group in 2016 to help maximize their branding and digital efforts, elevating the organization to meet more modern visual and written standards. We sought to demonstrate the mission of the trust and highlight outcomes for grant recipients in a rich, uplifting manner.
Branding
Website Design
Social Media
Blogging
Email Marketing
Branding
Our first step was to launch a complete brand exploration and refresh. This included new logo concepts, revitalized messaging points, and other external and internal branding components designed to reflect the legacy, mission, and strategic vision of the organization.
Website Design
Our top to bottom website redesign involved a series of new or revamped options for the Dana Brown Charitable Trust site; perhaps the most apparent being the implementation of a dynamic recipient gallery that would visually convey the Trust's positive impact on the community. We also digitized the grant application process for a more seamless and inviting user experience.
Social Media
Now that we had a revitalized brand and inviting website, we needed to grow the Dana Brown audience. We revamped their limited social media presence and launched a series of branded and targeted social media campaigns on Facebook and Instagram designed to grow the audience and extend the potential reach of the Trust.
Blogging
To keep the site fresh, engaging, and mission-focused, we developed a thoughtful blog to illustrate some of the more inspiring stories behind the Trust's grant recipients as well as the generous supporters who keep the mission and vision of the Dana Brown Charitable Trust alive and well.
Email Marketing
Our messaging and outreach efforts extended as well into the realm of email marketing. Our content and design teams collaborate once a quarter to produce an uplifting and informative e-newsletter with the latest Trust happenings for Dana Brown donors, grant applicants, and fans.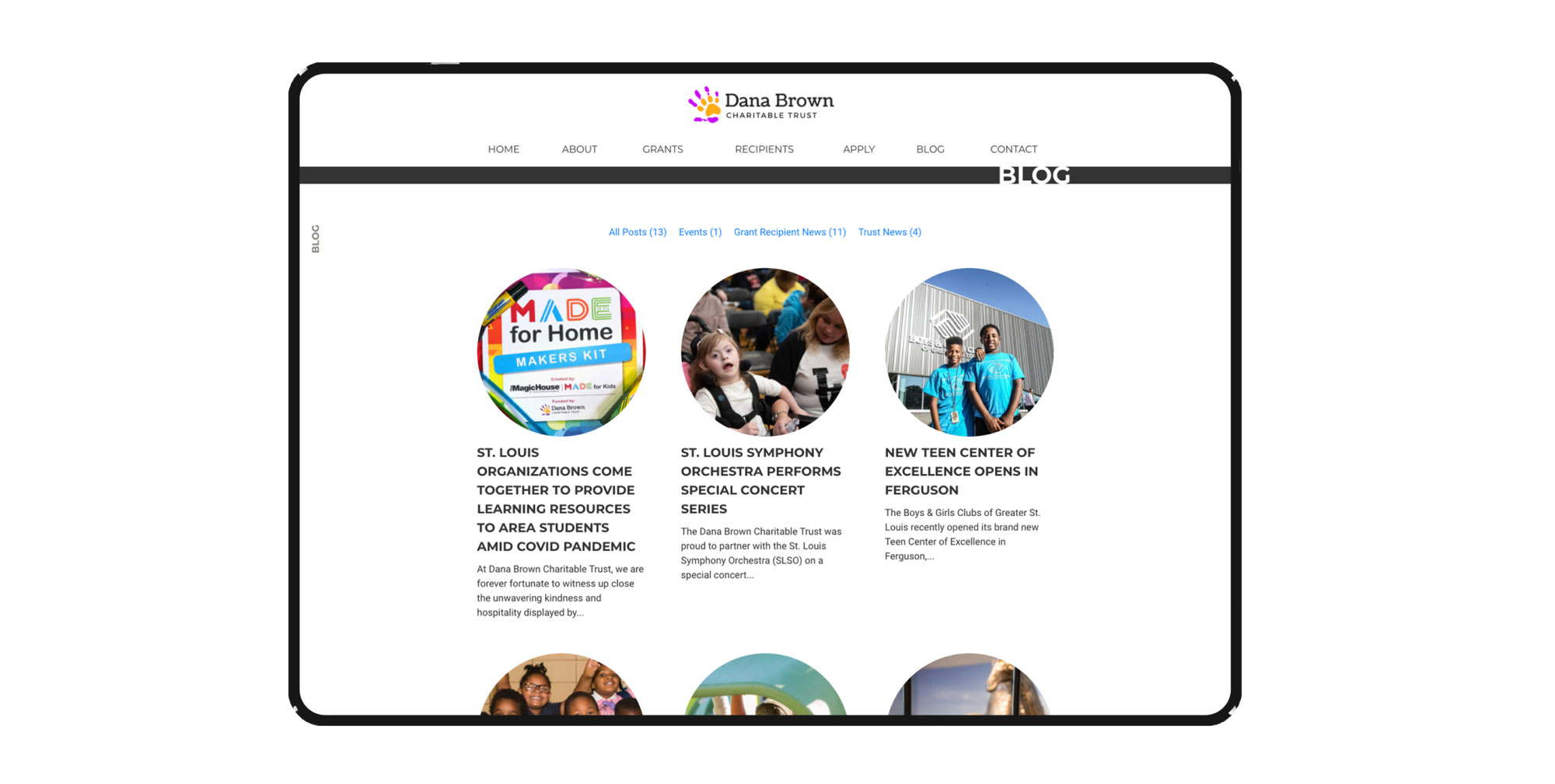 Results
Dana Brown's thorough rebranding combined with a complete website redesign and enhanced messaging efforts brought the Trust back to top of mind for much of their St. Louis Metro audience. Their site's traffic is consistently on the rise year over year with upwards of 50% of users coming from targeted social media campaigns alone. And most importantly, the Trust is seeing a regular increase in qualified grant applicants in St. Louis—a testament that the mission and legacy of Dana Brown will continue to live on.
Testimonials
We were very pleased with the services provided by the Timmermann Group. After understanding our commitment to totally redo our website, they internally analyzed our objectives and presented several bona fide options which we considered. Behind the scenes, they orchestrated the technical components to make sure we were able to deliver on our creative portions.
– Daniel Watt, Dana Brown Charitable Trust