Like every aspect of your marketing, your WordPress website should be built to function and deliver exactly the way you want it to. We utilize best practices and standards when developing your WordPress website to make sure it stays up-to-date, purposeful, and efficient.

WordPress Web Design Case Studies
WordPress Web Design Services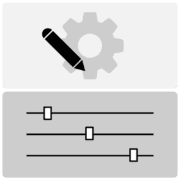 Custom Solutions
It's easy to be tempted by hundreds of sleek-looking templates, but building from a WordPress template can box you in and make it difficult to add and change elements of your website as your business grows and changes. That's why we prefer to custom build our client's WordPress websites, writing code from the ground up. Our developers include everything that your website needs and leave out what it doesn't. The result is elegant, efficient code with no bloat, so your site loads fast and functions the way we want it to.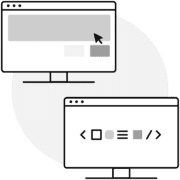 Full-Stack Development
Front-end development is the part of the process referred to above—the process of what a website looks like on the outside, essentially. But, in web development and in life, you never want something that just looks good on the outside. Back-end website development involves making sure that your website loads properly and runs smoothly from the moment a user lands on a page. Together, the two are known as full-stack development.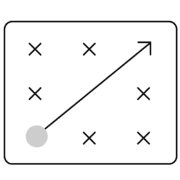 Strategy
Strategic thinking is what elevates a website from simply existing to acting as a lead and sales generating machine. It's what you should expect from partnering with a WordPress web design agency instead of trying to drag-and-drop build your own website. And, as a team full of strategic thinkers, we pride ourselves on prioritizing purposeful planning at every point in the process.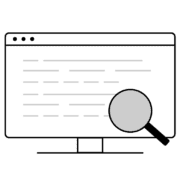 SEO
Search Engine Optimization (SEO) is a key focus of many of our services, but especially when it comes to website development. While some SEO strategies can work regardless of how your website is developed, there are fundamental SEO-compliant structures that need to be built into a website in order for it to truly excel and dominate search engine rankings.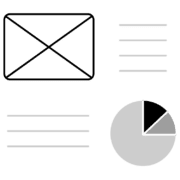 Information Architecture
Information architecture is used to determine, as you might imagine, the architecture of information on your site. This includes sitemap development, content strategy and the beginning stages of UX/UI development. Knowing what information to showcase and where is a pivotal step in the website development process.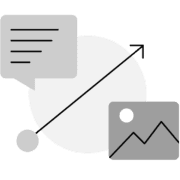 Content Strategy
Content strategy determines what content will go on the pages previously identified in the information architecture process. It establishes the structural hierarchy for all of the content on your site, written or otherwise, and is fundamental to user experience, conversion and more.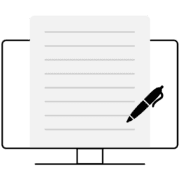 Copywriting
Copy refers to the words that appear on your website, so, naturally, it's essential in the website development process to communicate necessary information about your business to users.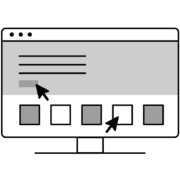 UX/UI Design
User experience (UX) and user interface (UI) refer to how visitors use and interact with your website. Keeping users in mind when developing and designing a website makes certain that they can use your website in the ways that they (and you) want them to.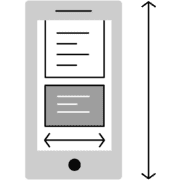 Responsive Design
These days, there's no shortage of devices on which you can view a website. And, for the most part, the dimensions of these devices can vary wildly from one to the next. Responsive design ensures your website can bend and adapt to fit on a variety of devices without sacrificing user experience.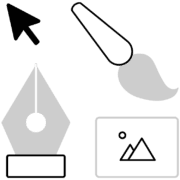 Visual Design
As much as we talk about the importance of the actual development of a website, it's not, for the most part, what users are going to see. What they do see is your website's visual design, and it's just as important that the design be excellent and impactful.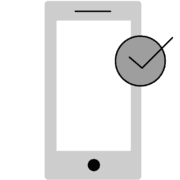 Mobile-First Mindset
Web users are moving increasingly away from desktop and toward mobile browsing. That's why it's essential to consider what your website is going to look like, and how it's going to function on a mobile phone from the start. Mobile development can't be an afterthought because, for many users, it's the first mode in which they view your website.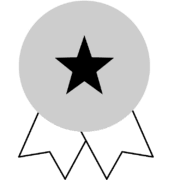 Superior Performance
Great design, development and content can only get you so far in the web development process. Performance is a crucial aspect of user experience. That's why, in addition to thorough quality assurance checks prior to launch, we test every website we develop for superior speed, accessibility, performance and reliability.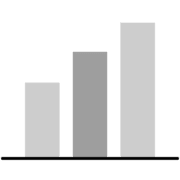 Analytics
We set up analytics tracking on every website we develop, because it's just one way to make sure your website is working for your business the way we (and you) want it to.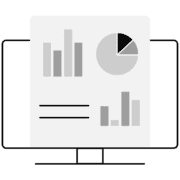 Results Monitoring
We've talked a big game about going into the web development process with strategies, KPIs, analytics tracking and more. And what's all of that without a way to make sure your website is living up to these goals? That's why we offer reporting on the results your website is generating and make proactive recommendations to help it achieve even more.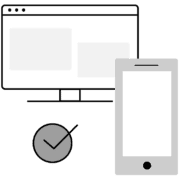 Website Maintenance
The launch of your website isn't the end of the road in our website design process. We know that there are still things that require attention afterward: plugin updates, backups, changes to copy, or photos. Our custom web development projects include a year of maintenance, with an option to renew year after year, so we can continue to partner with you after the development of your website to ensure there are no hiccups down the road.
How to Find the Right Wordpress Website Design Agency
More important even than the elements that make up the web development process is finding the right agency partner to execute the development of your website.
Look for an agency that:
01
Will partner with you throughout the process
You want to find an agency that will act as a true partner to you throughout the website development process. What you want that partnership to look like may be different than someone else, so it's important to select an agency that can be flexible or can meet you where you want them to. Acting as a partner to your business can range from collaborating closely with your internal team on strategies and content to a more hands-off approach for you and your team. Regardless, the important aspect of any partnership is that your agency has your business's best interests in mind.
02
Does their work in-house
A lot of agencies that don't have large enough teams or employees with the necessary skills and experience may outsource parts of the development process to third-party vendors. This can be tricky, because it's removing you one step further from the partnership. You likely haven't vetted the outside personnel your agency is working with, and, truthfully, the agency's realm of control with these vendors might be limited also. Outside vendors can often cause issues with communication and the work being produced, so it's best to try to avoid these issues by partnering with an agency that doesn't outsource.
03
Is compliant with best practices
A lot of agencies may claim to follow best practices, but it's important to challenge them on this assertion. If they follow best practices, they should be able to explain what that means to you and the specifics of those practices if you ask (and you should). Knowing that your agency understands and follows best practices will not only help you vett them, but also help you understand what practices are being applied to your website and why.
04
Has a thoughtful and strategic development process
As we've outlined repeatedly, all the nuts and bolts of the website development process are important, but just as (if not more so) important is the way in which they're applied. Finding an agency that is purposeful in the way they build and develop client websites will ensure the proper considerations are taken when building yours.
Prepare for your search
When approaching an agency for a new website, it's crucial to have a realistic idea for what you can spend. It can be tempting to try to cut corners and save a little bit more money, but it's important to remember that the money you invest in a new website is going to create additional, perhaps exponential, growth and revenue. So whatever you can realistically afford to spend, spend it.
02
Review the agency's past work
Looking at websites previously developed by the agency you're thinking of partnering with is a great way to get an idea of what they'll be able to help you accomplish. However, this is where the recommendation to use an agency that does everything in house is especially applicable. Don't be won over by an agency's work without knowing what outside vendors may have helped complete it.
Like most big ticket items, you wouldn't buy without reading a few reviews first. Testimonials on the agency's website are a good place to start, but don't stop there. Look at third-party review sites, too, such as Google Reviews, for unfiltered feedback from the agency's past clients.
Frequently Asked Questions
Why is a new website so expensive?
Good websites are expensive because they're expensive to make. A lot of hours go into planning, designing and developing a website. The more time (and money) you spend, to an extent, the better your website is going to be, and while you might be able to get away with a decent-seeming website on the cheap, a decent-seeming website will only get you so far. If you want your website to truly work for you, and especially if you have competitors you want to outshine, you need to make a serious investment in the development of your website.
How can you ensure you get a good ROI on your website?
A new website is often an unavoidable and somewhat significant investment for a business, so it's important to at least make sure it's going to generate a good return. You can make sure that it does by following the advice we've outlined here: by picking the right agency to work with, by investing what you can into the project, by partnering with a team that is knowledgeable and strategic. In the end, your website should earn you back the money you spent on it, and then some. That's why it's important to be confident in not only the amount you're paying, but also the team you're investing in paying.
Our Awards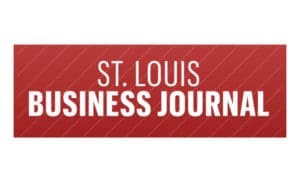 St. Louis Business Journal
St. Louis' Largest Advertising, Marketing, and PR Firms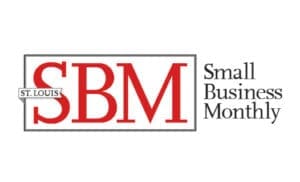 St. Louis Small Business Monthly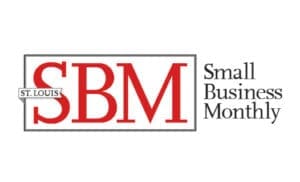 St. Louis Small Business Monthly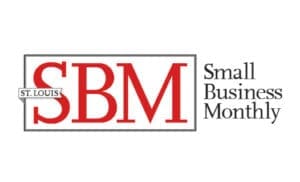 St. Louis Small Business Monthly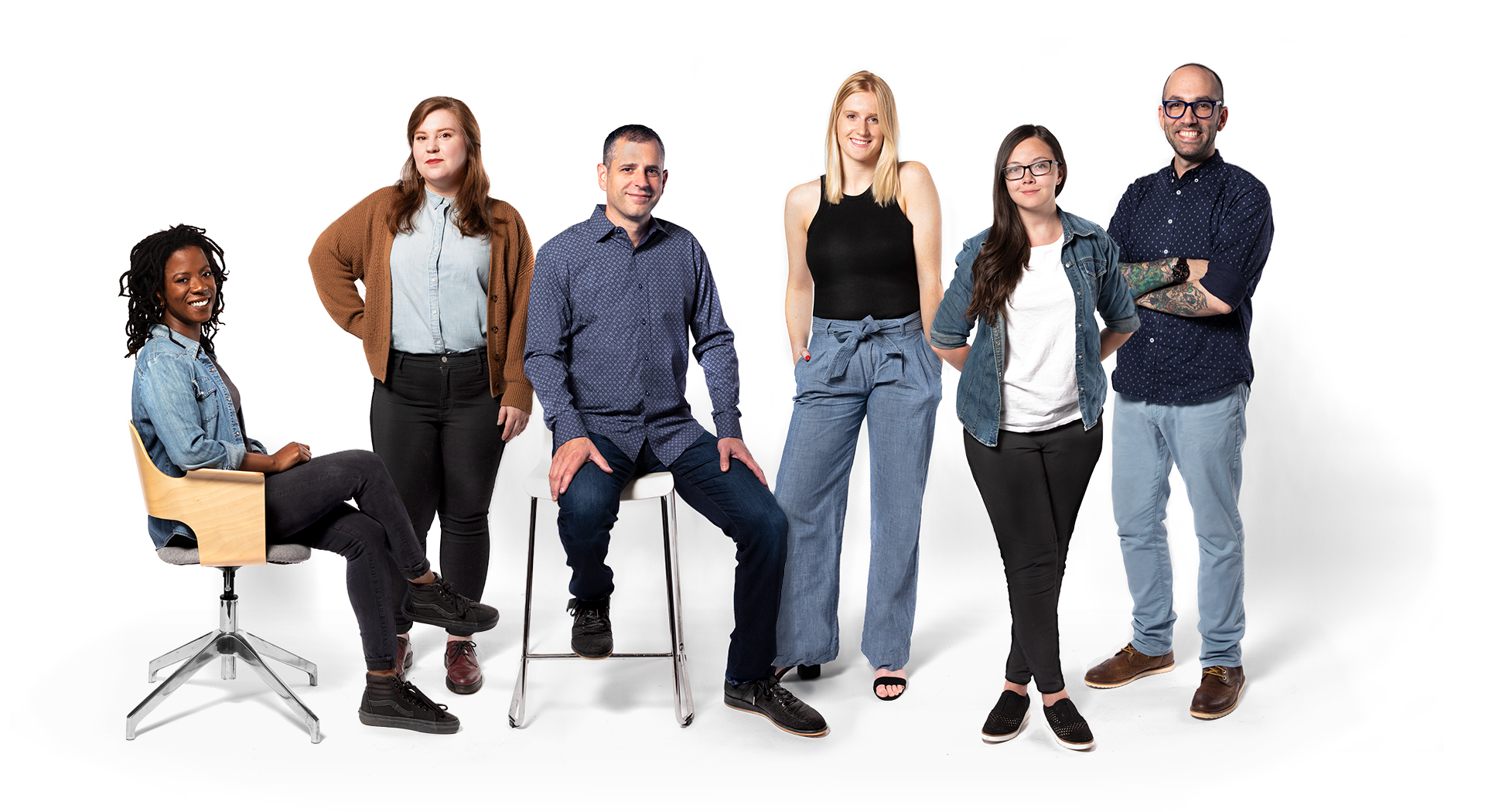 Why You Should Work With Us
Why should you work with Timmermann Group for your new website? Because we're the best. But don't just take our word for it: In 2019, we had the honor of being named Best Marketing Firm by St. Louis Small Business Monthly. We were also nominated for Best in Web Design and Best in Customer Service. These are honors we don't take lightly.
We Take a Custom and Strategic Approach
to every marketing strategy, and every step of the process is meticulously planned out by our in-house team of developers, designers, strategists, and branding experts. Nothing is outsourced and nothing is overlooked. And, if we're being honest, we love doing it. It's more than a job; it's our passion. Staying at the forefront of web design trends and tactics, our team aims to create a website that exceeds every one of your expectations and serves as an exemplary marketing and communications tool for your business.
Learn More About Wordpress Web Design
WordPress website design is one of the most popular, and most effective, website platforms for businesses. Originally conceived as a blogging platform, WordPress has evolved to become an outstanding choice for building your company's new website. There are several reasons why you should consider utilizing WordPress website design for your next website project.
First, WordPress is an open-source platform, which means that the underlying code that drives WordPress functionality is free and available to web developers all over the world. This leads to continual improvement and optimization of the WordPress platform. Unlike proprietary website design software that restricts options and can be quite costly, WordPress website design offers virtually limitless options so that your website can adapt and scale alongside your business.
Second, WordPress offers the ability to build a website that is fully customized to the specific needs of your business. This is an important consideration to note. You may have heard of WordPress themes; these are pre-built WordPress websites that are already designed and developed. The only options you have are to add the specific words and images to your site. Besides these design and layout limitations, WordPress themes are also generally a poor choice for a business website because they typically are unsupported which means they are prone to breaking and have a short shelf life, usually not more than a year or two. A custom WordPress website design, on the other hand, is created from the ground up to include everything you want and need, and nothing that you don't. The design features and functionalities are geared toward helping you accomplish your business goals, and a custom WordPress website design will have a significantly longer lifespan, often for several years or longer.
Next, WordPress has a wide variety of available plugins. Much like add-on options when purchasing a new car, plugins improve and enhance the performance of your website. There are plugins that offer full ecommerce functionality, aid in your search engine optimization (SEO) efforts, and elevate your online photo galleries, among many others. You digital marketing agency partner will be able to recommend which plugins are best for your company's new WordPress website design.
One of the best features of WordPress websites is their content management system (CMS). The CMS is where you are able to control the content that appears on your site. WordPress makes it easy and intuitive for users of all technical skill levels to add, delete, and revise content including text and images. This ability not only helps prevent your website from becoming stale and outdated, but it also gives you a high degree of control over your website. While you may choose to have your marketing agency make updates for you, you won't be forced to do so and will maintain the ability to make updates and changes in-house.
WordPress website design, properly executed, will also aid your SEO efforts. In this highly competitive environment, making sure your company's website can be found when users are searching relevant keyword phrases is paramount to success. Your new WordPress website's code and meta information make it easy for search engines to read and understand what your website is about, which will help your website to rank more highly for your trophy keyword phrases.
Because WordPress website design best practices are constantly evolving, it is a good idea to work with an agency partner that is experienced with WordPress website design. There are regular updates issued for both the WordPress platform and for the many associated plugins, and it is necessary to install these updates to keep your site running smoothly without any issues. Your agency partner will also be able to help with your website's security features to prevent malware attacks, hacking attempts, and other security concerns. Finally your agency partner will help maintain your website as your business grows and evolves.
There are literally millions of businesses utilizing WordPress website designs to support their marketing efforts, and the platform's popularity will only continue to increase. But as with so many things in life, there is a correct way to approach WordPress websites and many incorrect ways that can lead to frustration. Your digital marketing partner will be able to help you outline the right approach that will help you achieve your goals and improve your business. Learn more about how a new WordPress website design can help your business now and for many years to come.