Our B2C Marketing Expertise
Timmermann Group stands out in the B2C marketing sphere with our unrivaled expertise and passion for staying at the forefront of industry trends. Our adept team of business-to-consumer marketing professionals blends cutting-edge technology with the art of storytelling to create compelling campaigns that captivate your target audience.
Understanding consumers' distinct needs and preferences, we tailor our approach to driving customer acquisition, fostering brand loyalty, and boosting your bottom line. Our data-centric methodology and an unwavering commitment to excellence ensure that your brand stands out in the crowded marketplace and establishes enduring connections with your customers. Entrust your customer marketing journey to Timmermann Group and witness the remarkable growth and success that our unique expertise brings.

Our Most Popular B2C Marketing Agency Services
Explore Timmermann Group's B2C marketing services, Search Engine Optimization, PPC management, social media advertising, and engaging content creation, all meticulously crafted to captivate your target audience and propel your brand to new heights in the consumer market.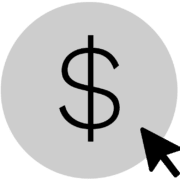 PPC
Accelerate your business growth with our strategic PPC management services. Timmermann Group's PPC specialists develop and execute targeted campaigns that deliver measurable results, driving qualified traffic to your website and increasing conversions. Benefit from our data-driven approach, ongoing optimization, and commitment to maximizing your ROI.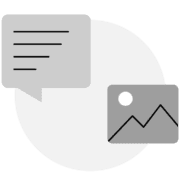 Content Marketing
Harness the power of compelling storytelling with our content marketing services. At Timmermann Group, we create relevant, engaging, and shareable content that resonates with your audience, strengthens your brand, and drives customer action. Trust our team to deliver a content strategy that sets you apart and fuels your business growth.
B2C Marketing Case Studies
Give your B2C company the marketing team it deserves and start seeing results. Get in touch with us today.
Learn More About B2C Marketing
Dive deeper into the world of B2C marketing with Timmermann Group and uncover the strategies and tactics that make a lasting impact in the consumer market. Let us guide you through the intricacies of connecting with your audience, differentiating your brand, and driving growth in today's fast-paced and ever-evolving consumer landscape.
Marketing directly to end consumers, known as business to consumer (B2C) marketing, focuses on building personal relationships with individuals. Unlike B2B marketing, which often involves products and services that will be incorporated into the supply chain to produce other products and services, B2C marketing strategies generally involve products and services intended for consumption by the end-user.
B2C marketing, like all other forms of marketing, has undergone significant and rapid change in the last several years. As multiple new digital platforms and technologies have become a huge part of people's daily lives, the rules of B2C marketing have changed. Gone are the days of running a: 30 television commercial or placing a full-page ad in a magazine and reaching millions of consumers in your target demographic. Now consumers have more options for news, information, and entertainment than ever before. A B2C marketer must consider not just traditional media outlets but also the web, social media platforms, audio, and video streaming services, email and text message marketing, and many others. This audience fragmentation makes developing a cohesive business to consumer marketing strategy imperative for success.
Your marketing strategy should consider your business–what products and services you offer, and how those products and services benefit your customers. Focus more on the benefits to the end-user rather than on the features and attributes. Consumers care about how your business can help them and improve their lives, and this should help guide your B2C marketing plan. Also remember that, because they have so many options, don't like to have brand marketing messages forced upon them; rather they prefer to have a voice in how they engage and interact with brands. For this reason, in order for the efforts of a B2C marketer to be successful, you must always strive to build emotional connections with your target customers. When people feel connected to and invested with your business, they are much more likely to purchase from you and to develop a strong sense of brand experience, loyalty, and trust.
So, how do you build these connections with your target audience and market? It will require significant time and effort, but the short answer is to develop dynamic B2C marketing content that is relevant to people's lives and to then distribute this content via the platforms and technologies that your best customers prefer to engage with. A cornerstone of your content marketing efforts should be your company website. Consumers expect, in fact, they demand, that brands have high-quality websites. Your website needs to both explain your company's value proposition and build emotional connections with the user. And you must do this in a succinct, impactful manner. Your website serves as a hub for all of your marketing efforts, so do not accept something that is 'good enough'. Make your brand's website the best in your industry; this is a crucial investment in your business.
Your B2C marketing strategies should also aim to tell a story. This helps consumers visualize themselves using your product or service in their own lives. Your brand's storytelling can take many forms, from customer testimonials to case studies to reviews. It can include blog posts, videos, and social media posts. It will likely include all of these and more. Remember, your goal is to connect with customers on a visceral level so that they choose your business over your competitors. Another great way to further the emotional connection is through personalization. Using your customers' names in email marketing, or welcoming them back to your website, or sending personally curated recommendations based on previous purchases are all great ways to demonstrate to people that you value and care about their business, further establishing brand loyalty and trust.
Creating and executing a well-planned B2C marketing campaign is important for many reasons. First, consumers are extremely busy and therefore easily distracted. People are bombarded with hundreds of marketing messages every single day. You must find a way for your marketing message to stand out and break through this clutter. Thinking about who your clients are, what problem they are trying to solve, and what they care about are important steps to take. Then, you must deliver well-executed B2C marketing content that immediately resonates with consumers, so that they truly receive your brand message. The execution may be funny, uplifting, or designed to produce doubt in the consumer's mind. This will be determined by your brand's value proposition and how you wish to be viewed in the marketplace. The important thing is that no matter the specific approach, you are able to establish credibility and trust with your target audience throughout the sales process.
Another reason that B2C marketing is important is that, typically, the buying cycle for consumer products is quite short. Once a consumer decides that they are in the market, they generally want to make a purchase decision quickly. If your company has properly developed and executed your marketing plan, you will likely have already established not only brand awareness but brand equity and credibility with these consumers, increasing the likelihood that they will choose your brand when they are ready to make their purchase. Once the transaction has occurred, you can build even more brand loyalty through customer-service follow-ups, special offers, and discounts, and loyalty/VIP programs specifically designed to keep your customers happy and coming back in the future.
Finally, strategic B2C marketing is important because, as mentioned earlier, consumers today have tons of options which makes selecting the correct marketing channels and tactics more difficult than ever before. Your business needs to have visibility to which of your marketing efforts are working well, and which aren't. Luckily digital marketing and media offer the opportunity to track and measure salient data points, turn that data into useful marketing insights, and from there make future decisions that optimize your marketing efforts. This data can also help your company better understand who your customers are, and what motivates them. This leads to improved, more relevant marketing messaging, which helps build those all-important personal connections. Ultimately this ability to track, measure, and analyze performance leads to improved return on investment for your business, and also provides a roadmap for your future B2C marketing efforts.
It's apples to oranges. It's not fair to say that B2C marketing is harder or easier than its counterpart because the philosophies and strategies are different between the two. Business to business marketing is largely relationship-focused whereas B2C marketing is about driving transactional traffic. That's not to say that relationships aren't key in B2C marketing (they are!) but at the end of the day, your focus needs to be on driving website traffic, generating leads, driving sales, AND converting buyers into advocates for your brand. If your website isn't bringing in targeted traffic and producing qualified leads 24 hours a day, it's not doing its job.
Just as your customer pool is likely much larger than a business to business operation, you're going to see a much higher concentration of competitors. If you're a lawyer, plumber, coffee shop owner, hair stylist, mechanic, or anyone else that caters to the everyman and everywoman, brand awareness is going to be essential. And you had better hope that Google knows who you are and is doing bidding on your behalf. When a customer searches for "plumbers near me" or "mechanics in St Louis", are they finding you? Or are they finding your competitors? If it's the latter, then you've got work to do.
You might be surprised to hear this coming from us, a B2C marketing agency, but no! There is no mandate that says that B2C companies actually need B2C marketing agencies. However, if you want to give your company the best marketing edge, and you aren't lucky enough to carry an experienced and diverse in-house marketing team with plenty of time on their hands, then it's wise to consider an agency partnership. Not to mention the fact that your fiercest competitors in the B2C arena are probably contracting their own help. Partnering with an experienced B2C marketing agency is simply the best way to level the playing field.
B2C marketing is complex, multi-faceted, and always evolving. It's never a bad idea to have a team of developers, designers, writers, and strategists in your corner that can help you navigate the field and grow your business. If you don't have someone working constantly on your behalf, you're not doing what's in the best interest of your B2C business.
Take SEO for example. B2C SEO is not something you can pass off to an intern or drop on the already full plate of your marketing director. It requires constant monitoring and regular updates. When you Google keywords related to the products and services you offer, take a look at who is ranking on page one. If it's not you, then you've got your work cut out for you. If it IS you, then congratulations! But don't get too comfortable as you now have a target on your back. There are dozens if not hundreds of competing companies out there scoping out your website, figuring out what's working, and coming up with ways of doing it even better. If you're not actively working to retain your page one ranking, then you're not going to be there for long.
So do you need to partner with a B2C marketing agency? Of course not. But if you want what's best for your business, you want to consider assistance beyond your in-house marketing team. When you decide to take your B2C marketing efforts to the next level, let us know. We'd be happy to chat!