BUDD Dispensary
BUDD Dispensary is a recently opened dispensary in the Lake of the Ozarks, the first retail location from Blue Arrow Missouri, a locally owned and operated vertically integrated craft cannabis company. The team at Blue Arrow is passionate about more than just bringing medical cannabis to the forefront of Missouri's healthcare system; they're developing and retailing premium products.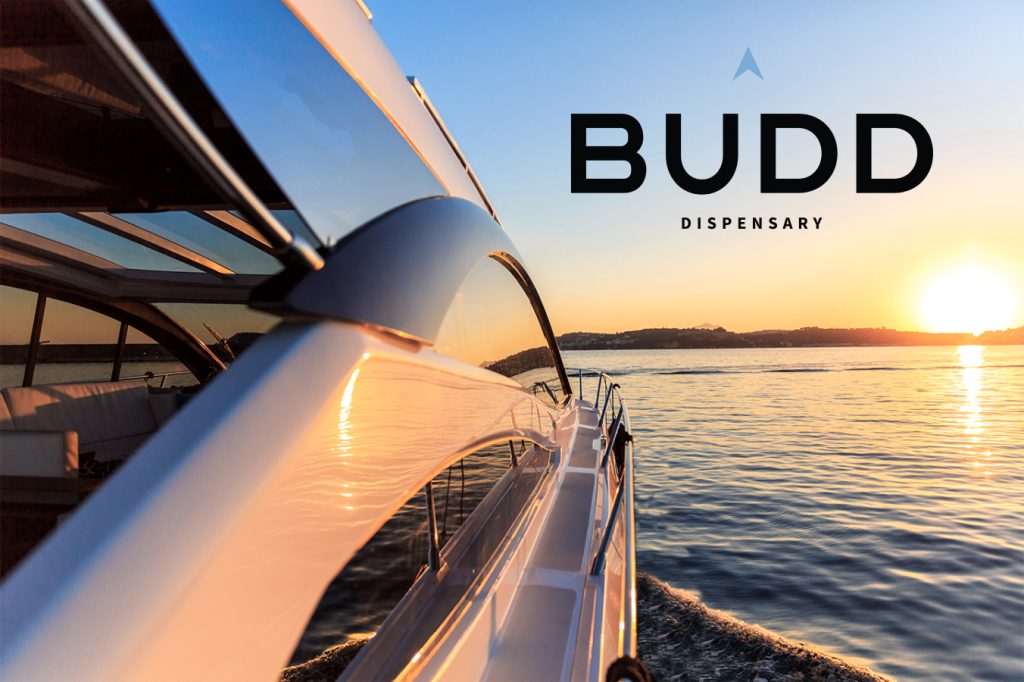 Challenge
The team at Blue Arrow Missouri came to us in need of a partner to help them launch their new dispensary brand. We developed branding for the dispensary, as well as a go-to-market strategy and social media strategy, to help distinguish the brand and help raise awareness ahead of and going into its launch.
Key Takeaways
The cannabis market, both in Missouri and across the country, is expanding rapidly. BUDD Dispensary identified the need to partner with an experienced and full-service agency in order to make the launch of their brand successful.
How TG Helped
The BUDD Dispensary team needed us to not only establish their digital presence and help build the brand up from their ideation, but launch the brand into a crowded marketplace with a defined strategy and path forward.
Branding
User Personas
Go-to-Market Strategy
Social Media Strategy
SEO
Branding
When the Blue Arrow team came to us, few things were certain about the dispensary other than the name itself. To begin to establish this new retail arm, we needed to first establish the brand's visual and rhetorical style. We first developed brand messaging for the dispensary, with the goal of using Blue Arrow as a referent while also establishing the dispensary's specific positioning separate from the larger brand. The same was true of what would become the dispensary's visual brand and additional branding for their product lines.
For visual branding, rather than referencing other cannabis brands, we were inspired by other essential luxury goods we wanted the brand to be associated with, such as high-end accessories and fragrances. We kept it familiar to the Blue Arrow branding and style, incorporating a small blue arrow as the dispensary brand's logomark.
We also developed branded visual moodboards and social media grids ahead of implementing our social media strategy, as well as inspiration for photography production, to help crystallize these efforts before their official kickoff closer to the dispensary's opening.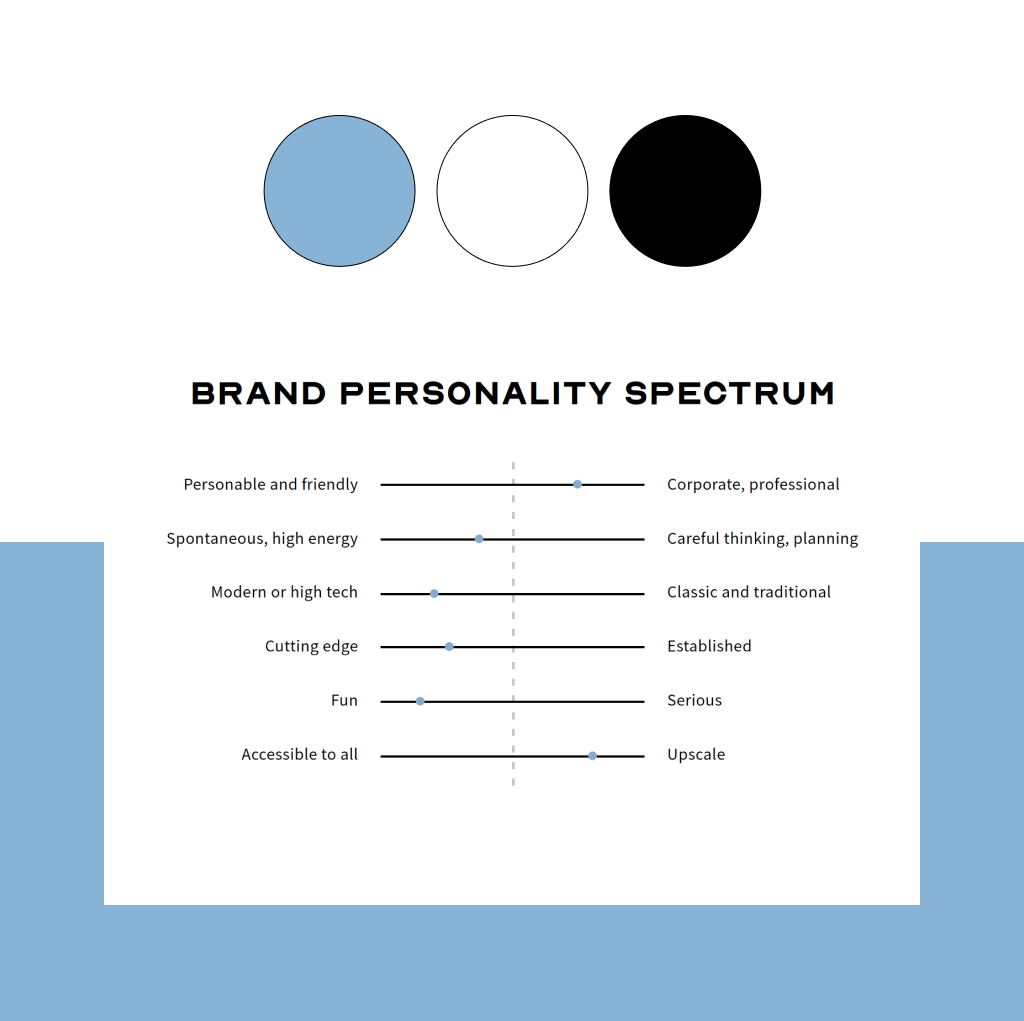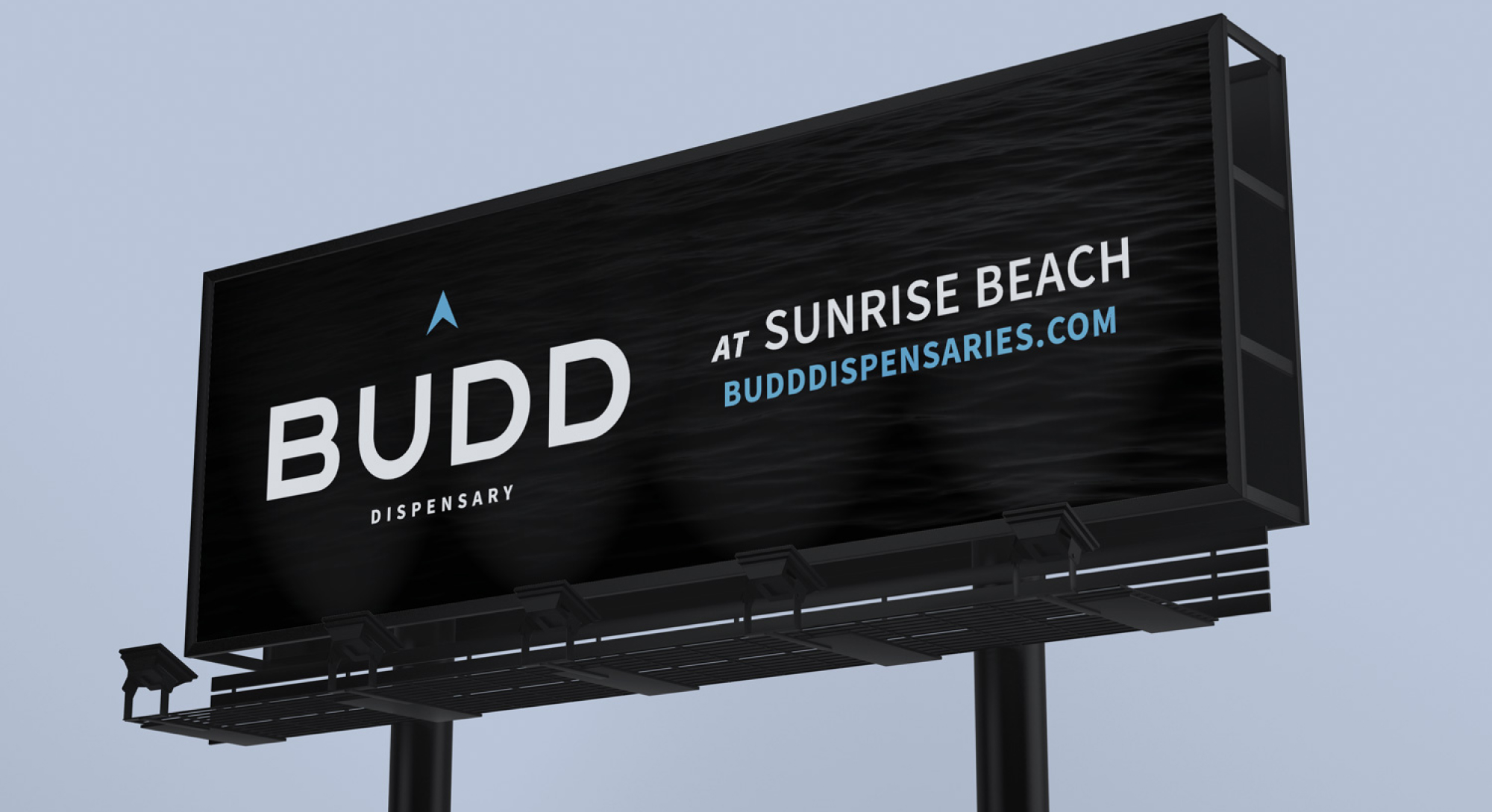 User Personas
User personas were developed for the BUDD Dispensary brand with consideration for the dispensary's future B2C customers and potential B2B partners for both the dispensary and Blue Arrow. While cannabis is currently approved for only medical use in Missouri, we wanted to prepare the brand for the potential pivot to include both medical and recreational customers through the creation of user personas for both groups.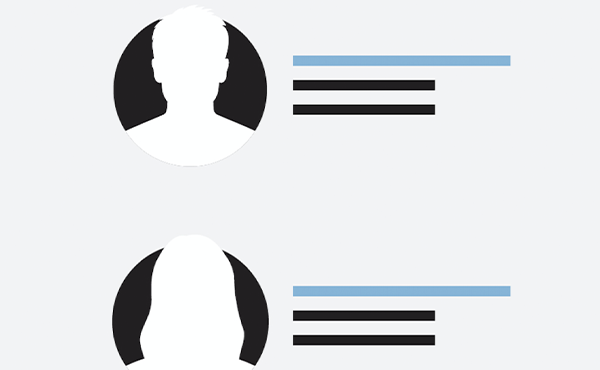 Go-to-Market Strategy
To plan out both the marketing strategy as well as help the BUDD Dispensary team work through a timeline leading up to the launch, we developed a go-to-market strategy, including a Gantt chart, to help their team and ours plan out milestones both digital and physical. Our go-to-market strategy was focused on determining how they could best reach their target customers and communicate their ideal brand positioning, as well as what steps they'd need to take toward these efforts leading up to the dispensary's opening.
We performed SWOT and competitive analyses to help establish BUDD Dispensary's positioning within the Missouri medical cannabis market. With this go-to-market plan, we were able to iron out guidelines for their team and ours as we progressed toward introducing the retail location as a luxury brand.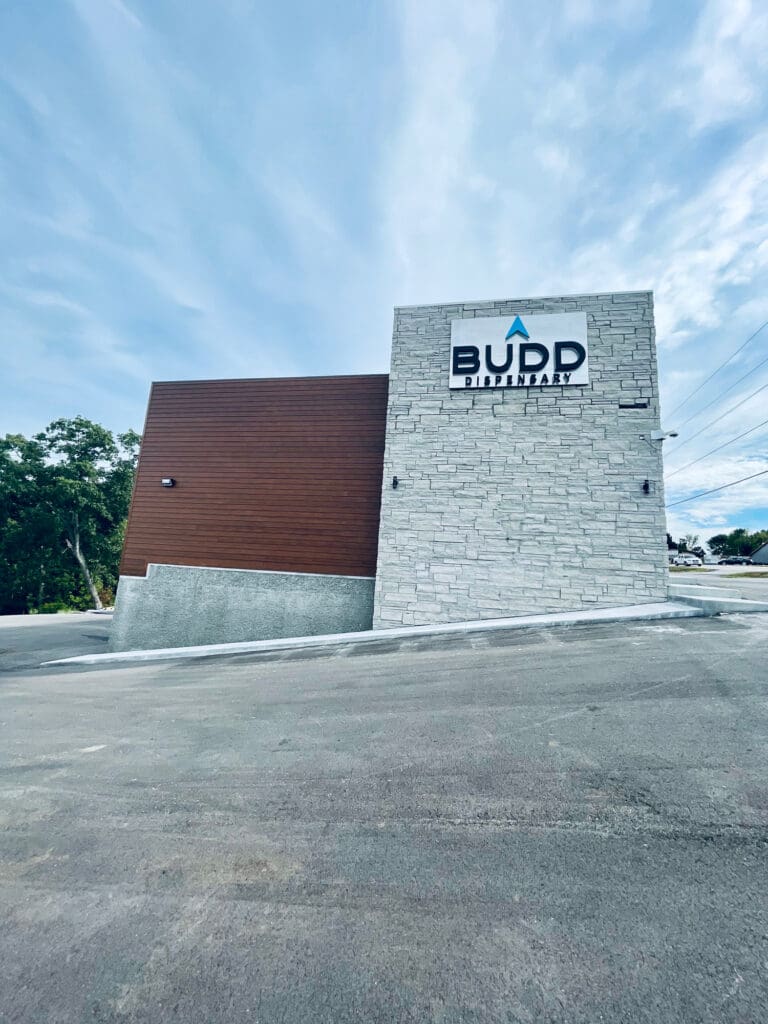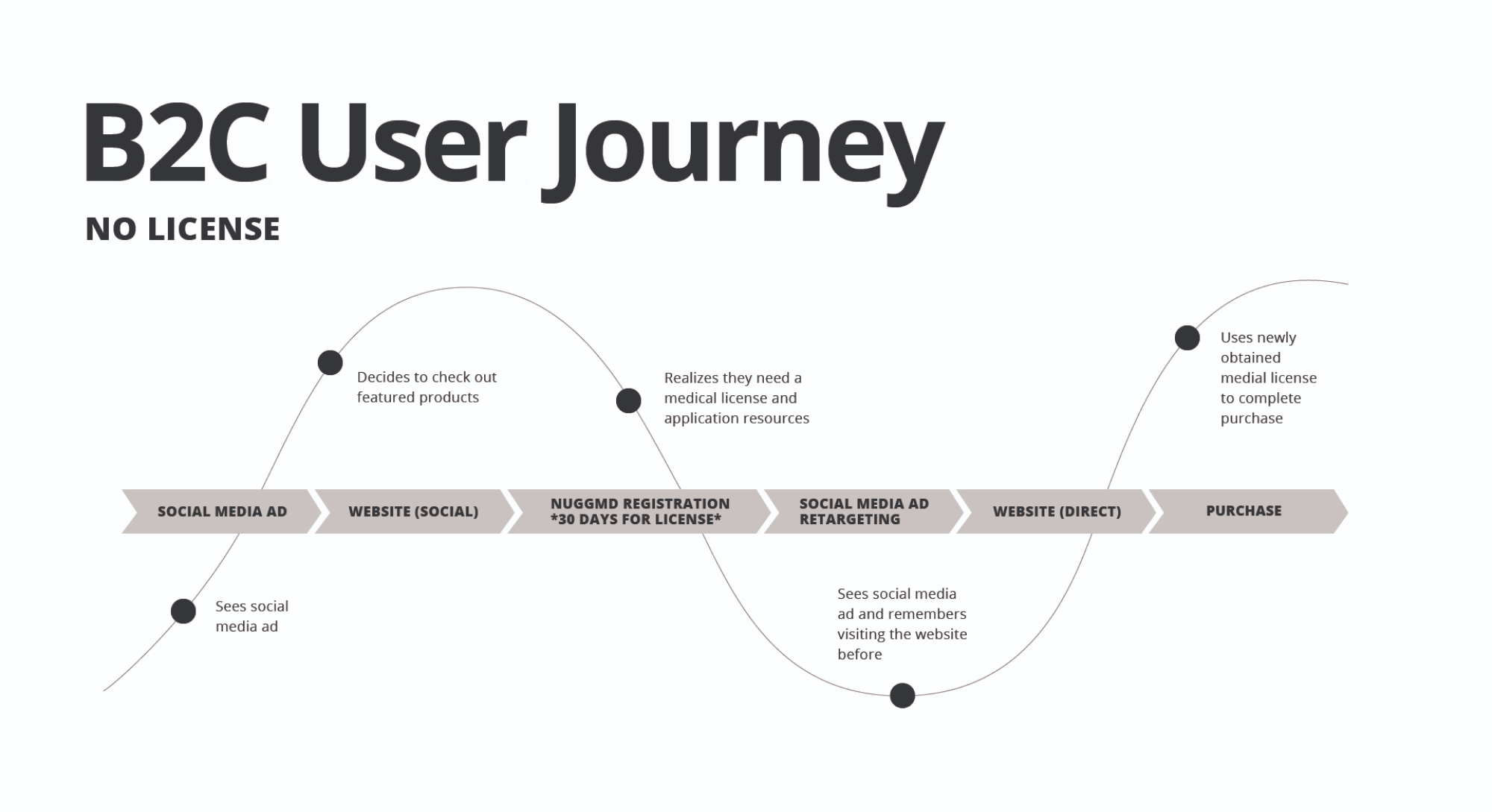 Social Media
We began our social media efforts by creating Facebook and Instagram accounts for BUDD Dispensary. Starting from scratch with new social media accounts for a client presents specific challenges and opportunities. To help grow the accounts, we implemented paid and organic follower growth strategies on both platforms. We established content calendars for both accounts, and continue to assist the BUDD Dispensary team daily with community management as potential customers reach out with comments, questions and messages. We've also created and promoted event pages for educational events and meet and greets hosted by the BUDD Dispensary team up to and after the dispensary's grand opening.
Creating content for an industry as regulated as medical cannabis presents additional challenges that require specific expertise to tackle. Luckily, due to our experiences with this client and other clients in the cannabis industry, we were versed in what could and couldn't be promoted on social media, toeing the line between giving users enough information and excitement about the brand and not being too explicit for Facebook's advertising restrictions.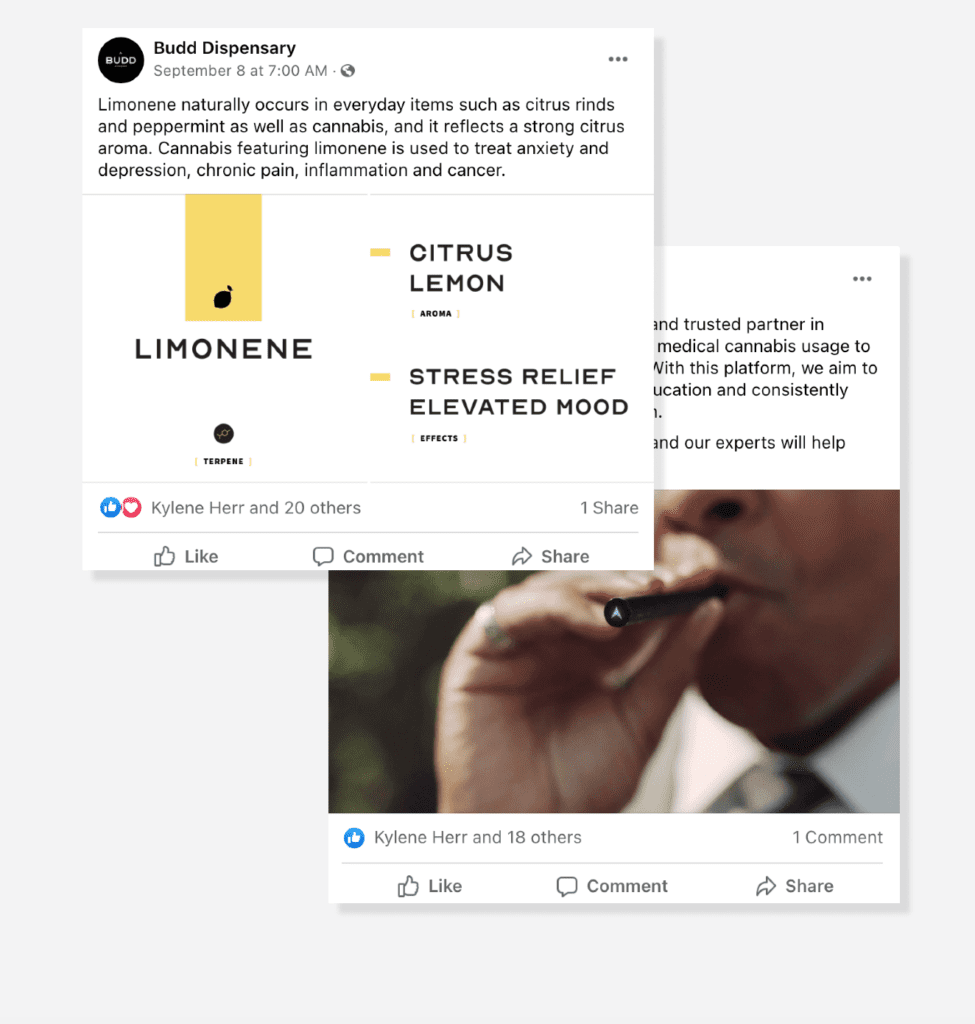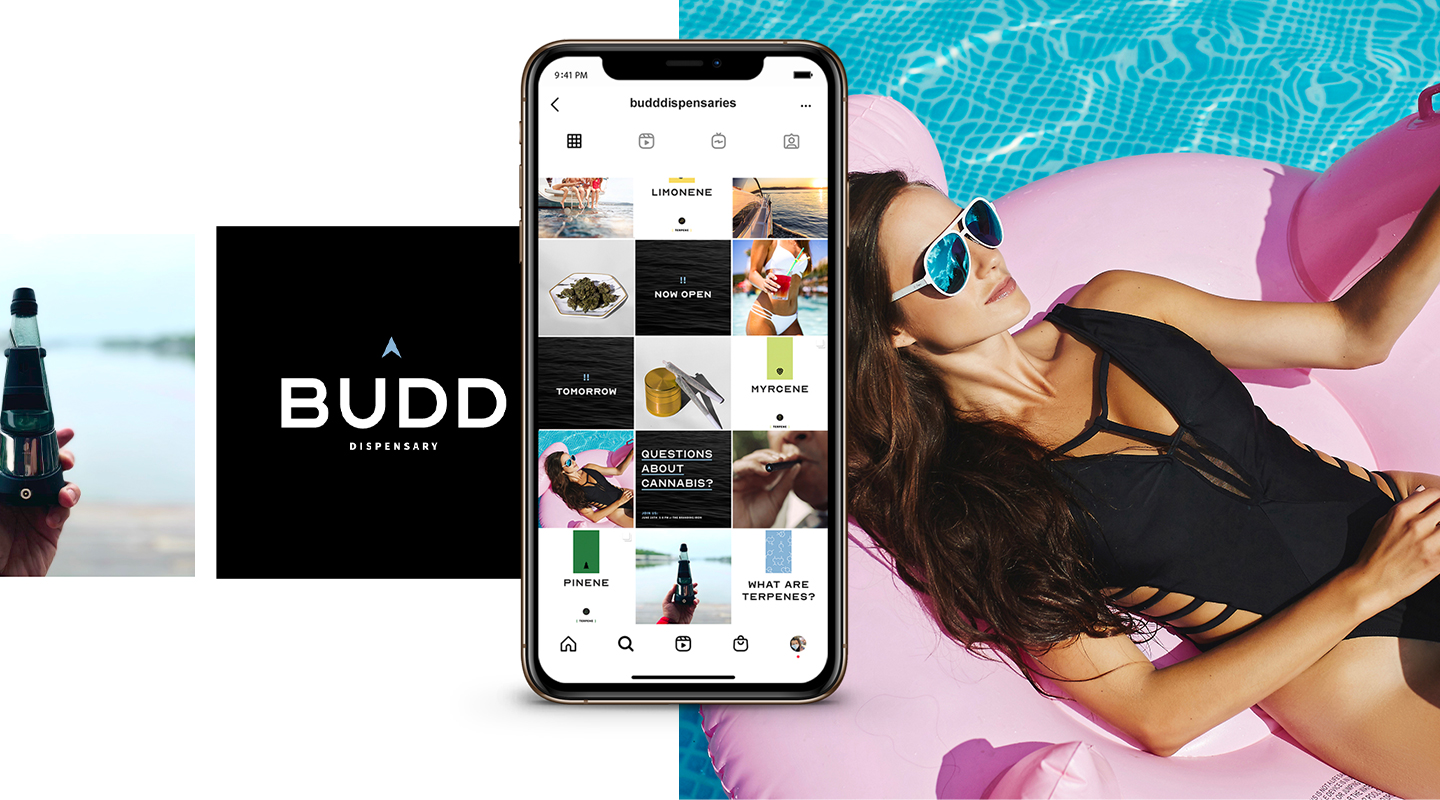 SEO
When reinventing your brand and online presence, setting your website up correctly from the start is imperative to both maintaining and improving organic rankings. For a cannabis or dispensary business, this importance is compounded in light of the heavily regulated and grueling approval process of cannabis advertising. Without the option of paid advertising, many dispensary brands find it difficult to reach new audiences. That is why our primary strategy for driving relevant, ready-to-purchase users to the BUDD Dispensary website was entrusted to one of our core digital marketing strengths, search engine optimization (SEO).
Our SEO strategy for BUDD Dispensary was orchestrated to keyword phrases with high user intention. This targeting focused on bringing their product in front of local customers and partners ready to convert. From these efforts, BUDD Dispensary acquired first page rankings for target keywords such as "lake of the ozarks dispensary" and "cannabis store lake of the ozarks". This resulted in organic website traffic–without the need for paid advertising.
Results
The BUDD Dispensary retail location is now open, and we continue to build a strong marketing partnership focused on business success. Our next phase of efforts will be focused on launching their ecommerce website, as well as other ongoing efforts. We look forward to continuing to help the dispensary reach more of its target customers and grow into a successful retail arm for the Blue Arrow brand.