Club Fitness
With 19 locations throughout the St. Louis area, Club Fitness is a popular health and fitness center offering premier workout facilities as well as individual and group instruction from certified trainers. Club Fitness offers multiple membership levels and has established itself as one of the best value gyms in the region both in terms of price and amenities. Club Fitness is proud to be both locally and employee-owned, and the team is dedicated to giving back locally to enrich the communities they serve. As the self-proclaimed "gym for every body," Club Fitness facilities are designed to help all guests, regardless of experience level or physicality, reach their fitness goals.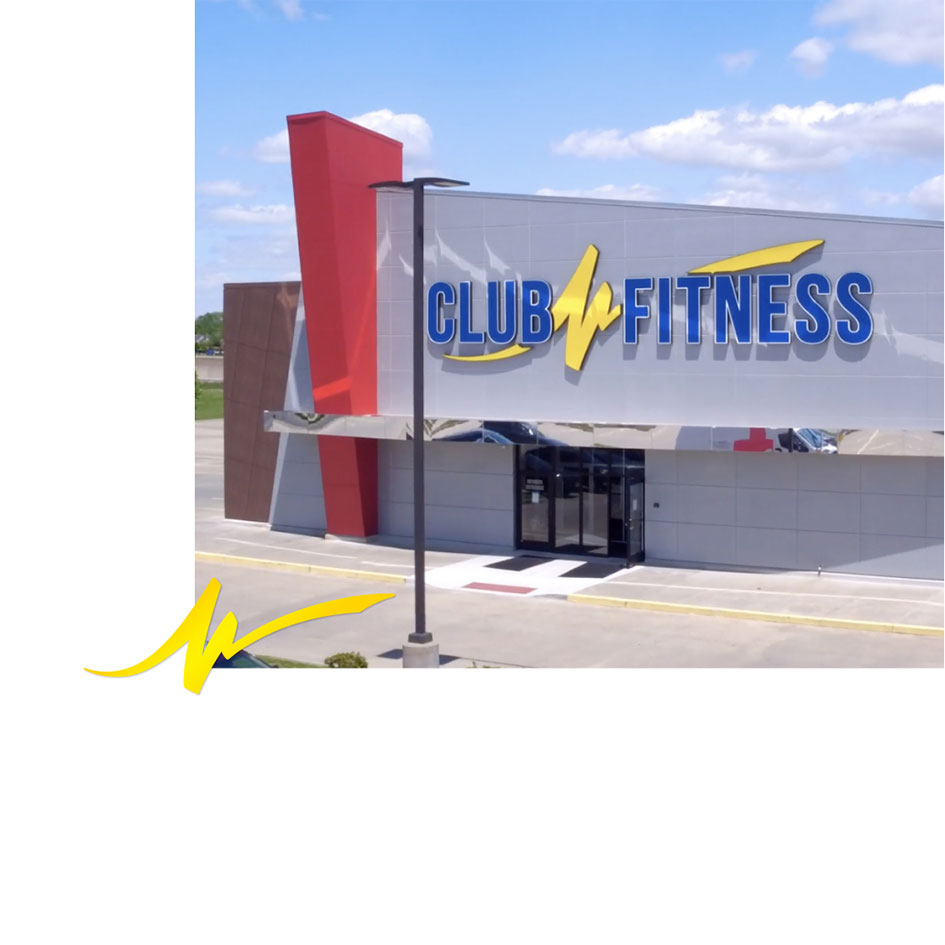 Challenge
Current Club Fitness members frequently used the previous website to access class schedules, pay membership fees and get information about the different Club Fitness locations. However, the Club Fitness team felt the site wasn't doing enough to attract and entice new members. They needed a new, clearly organized and purposeful site that appealed to everybody, just like their gym. The new site would have to show off everything Club Fitness has to offer and inspire new members to join, while still allowing members to easily access the same content they sought out on the previous website.
Takeaways
Building a new website is a huge undertaking for any business and requires countless hours of careful planning, collaboration and precise execution. The importance of finding a website redesign team that is willing to listen to your ideas, implement creative strategies and stand in your corner when external pressures (a global pandemic, for example) get in the way is key. By doing your research, knowing your target audience, and trusting in your development team, you're sure to come out on top.
How TG Helped
We partnered with Club Fitness to build them a robust, engaging site that would elevate their brand and reinforce their stake as the premier fitness facility in St. Louis. In addition to an improved UI design with a focus on mobile responsiveness, we needed to add a few key new features and illustrate Club Fitness's brand ethos, all while improving their SEO rankings.
At Home Virtual Studio
Improved UI Design
POS/CRM Integration
Find a Club Feature
SEO
At Home Virtual Studio
While our content and design teams went to work on the strategy and concepts for Club Fitness's new website, our development team was busy adding a more immediate solution to their existing site: the "At Home Virtual Studio," a new online member portal for virtual classes. The platform allowed members to participate in trainer-led classes from the comfort of their own homes, which was crucial during the early portion of the project when gyms were under lockdown restrictions. Our development team worked within the constraints of the existing Club Fitness website to ensure that these videos were easily accessible for paying members and that new members could join online while the gyms were still closed.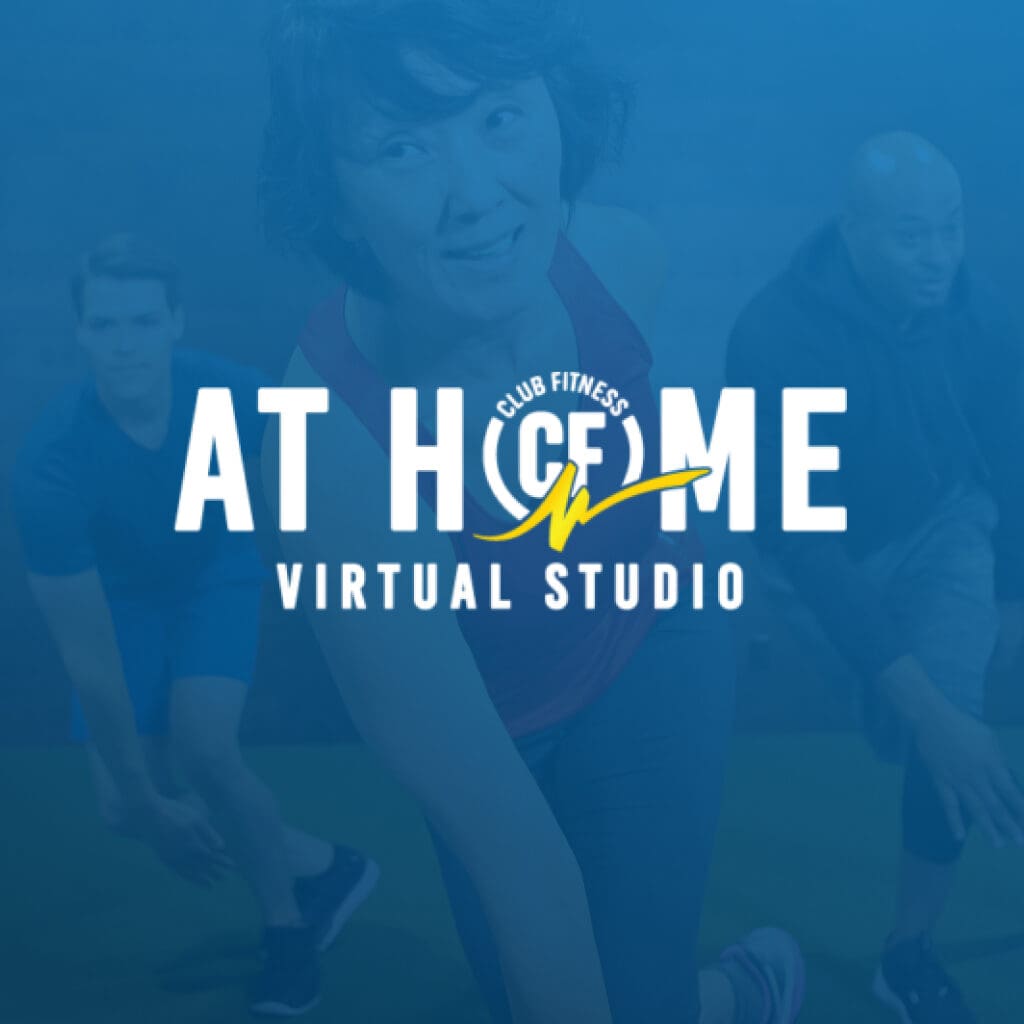 Improved UI Design
The Club Fitness team wanted the new website to serve as a hub for member services, new client management, class offerings and gym locations. It was also important that we build out and better showcase the Club Fitness brand, their dedication to lifting the local area and serving a range of different member needs. With members frequently on-the-go, it was especially important that the new site be built to be mobile responsive and intuitive across a range of devices. We approached the UI design for the new site with these things in mind, making sure the site was attractive, intuitive and easily navigable by a number of different users, new and returning.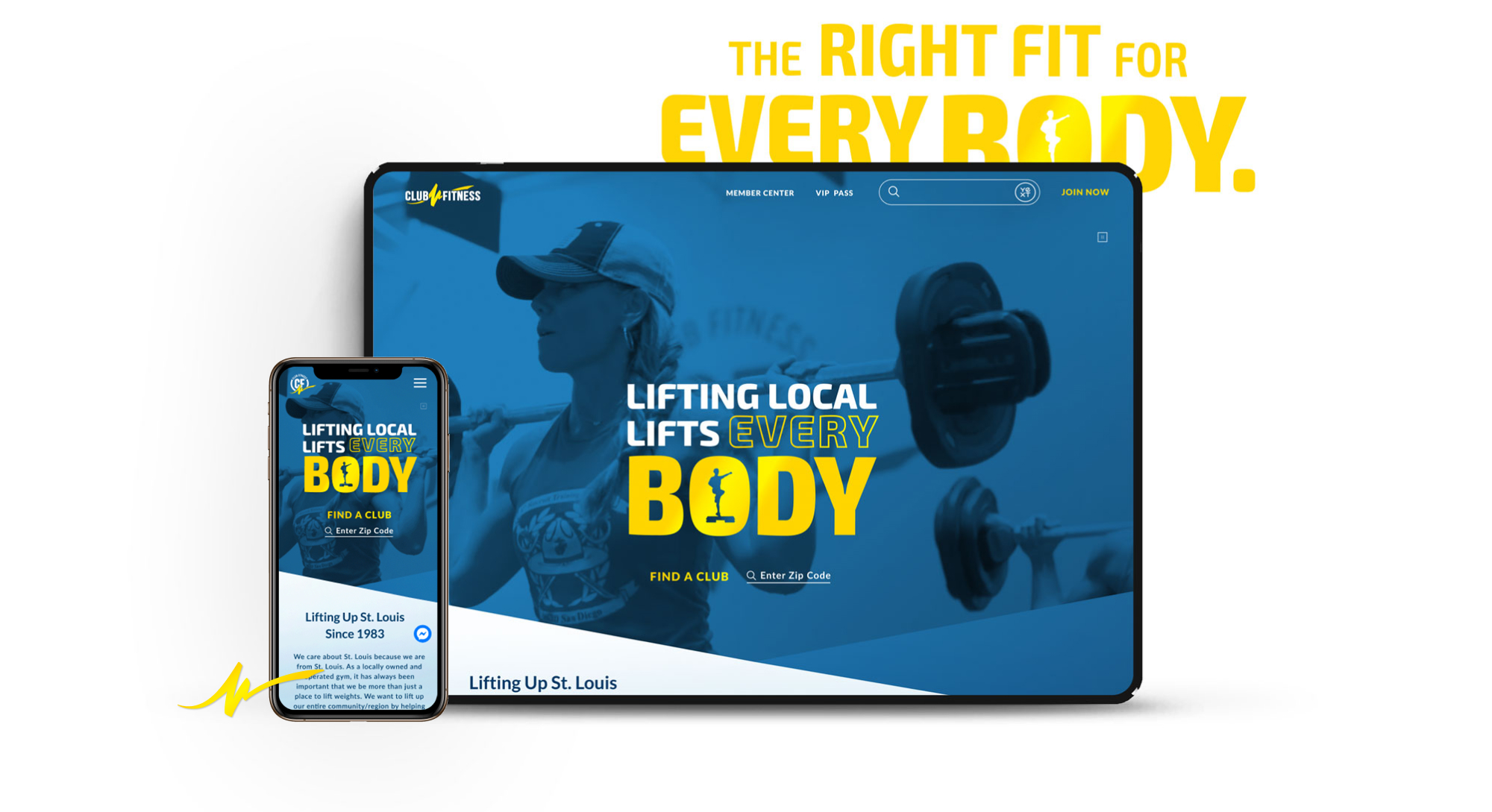 SEO
The previous Club Fitness site ranked fairly well for certain local keywords, so it was our goal in the new website build to not only make sure that they maintained these rankings, but also help increase those rankings, and pick up rankings for a few new terms, too. By building out individual pages for locations as well as classes and accenting services unique to Club Fitness, we were able to capitalize on keywords competitors might have missed.
POS/CRM Integration
As with the previous website, the new website needed to have POS integration to facilitate new member sign-ups, membership fee payment, account freezes and other member account actions. Unlike its predecessor, it needed to have all of these capabilities work seamlessly on the front end as well as the back. To ensure that no potential lead was missed, we implemented a CRM integration that supports vital customer service and sales functions for the company.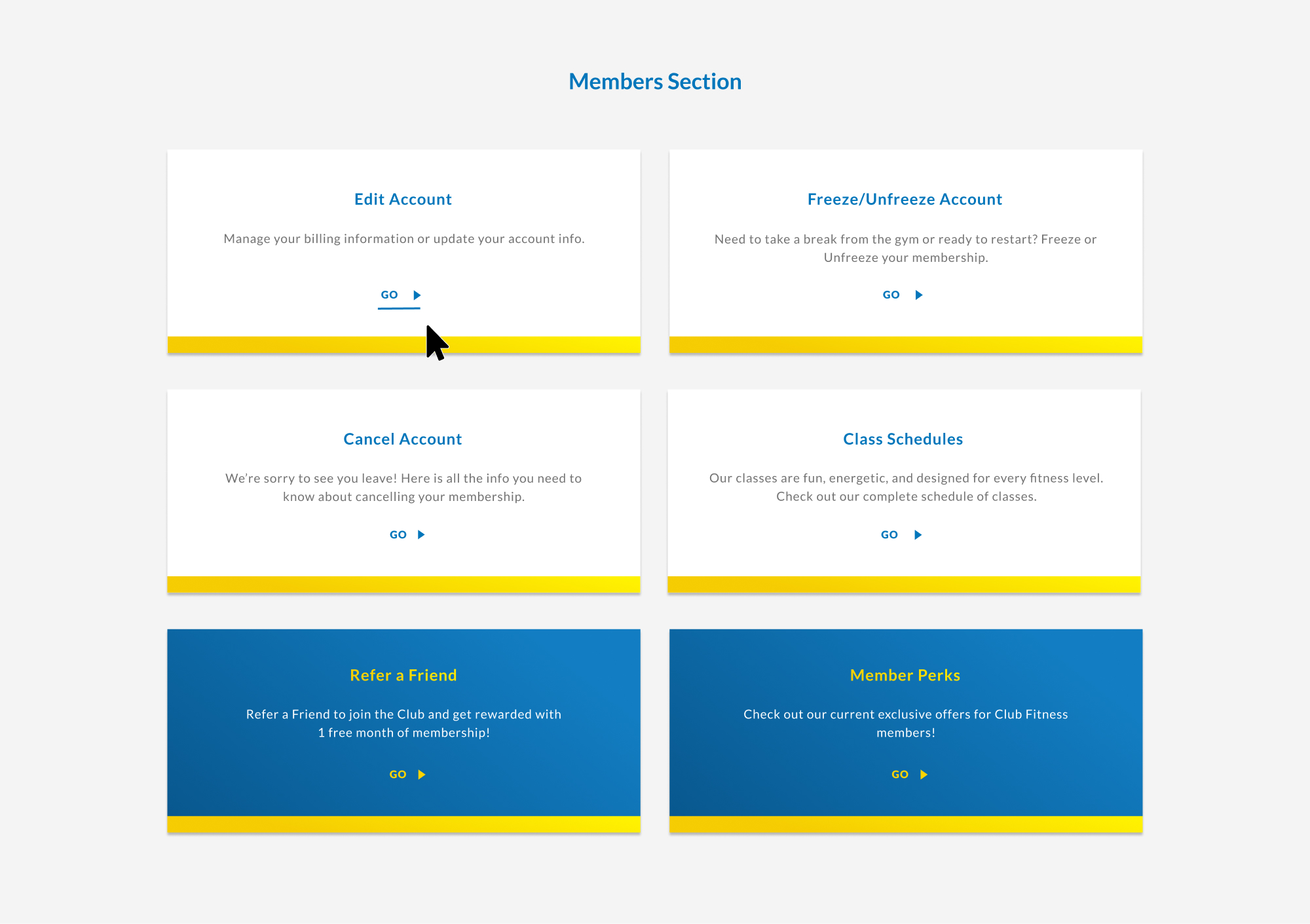 Find a Club Feature
Integrating a new "Find a Club" feature was essential to help potential new clients and current members find the club locations most convenient to them. The zip-code based map search allowed users to see the nearest Club Fitness locations, as well as view listing information for each club, including amenities offered, photos of the location, hours and contact information and downloadable class schedules.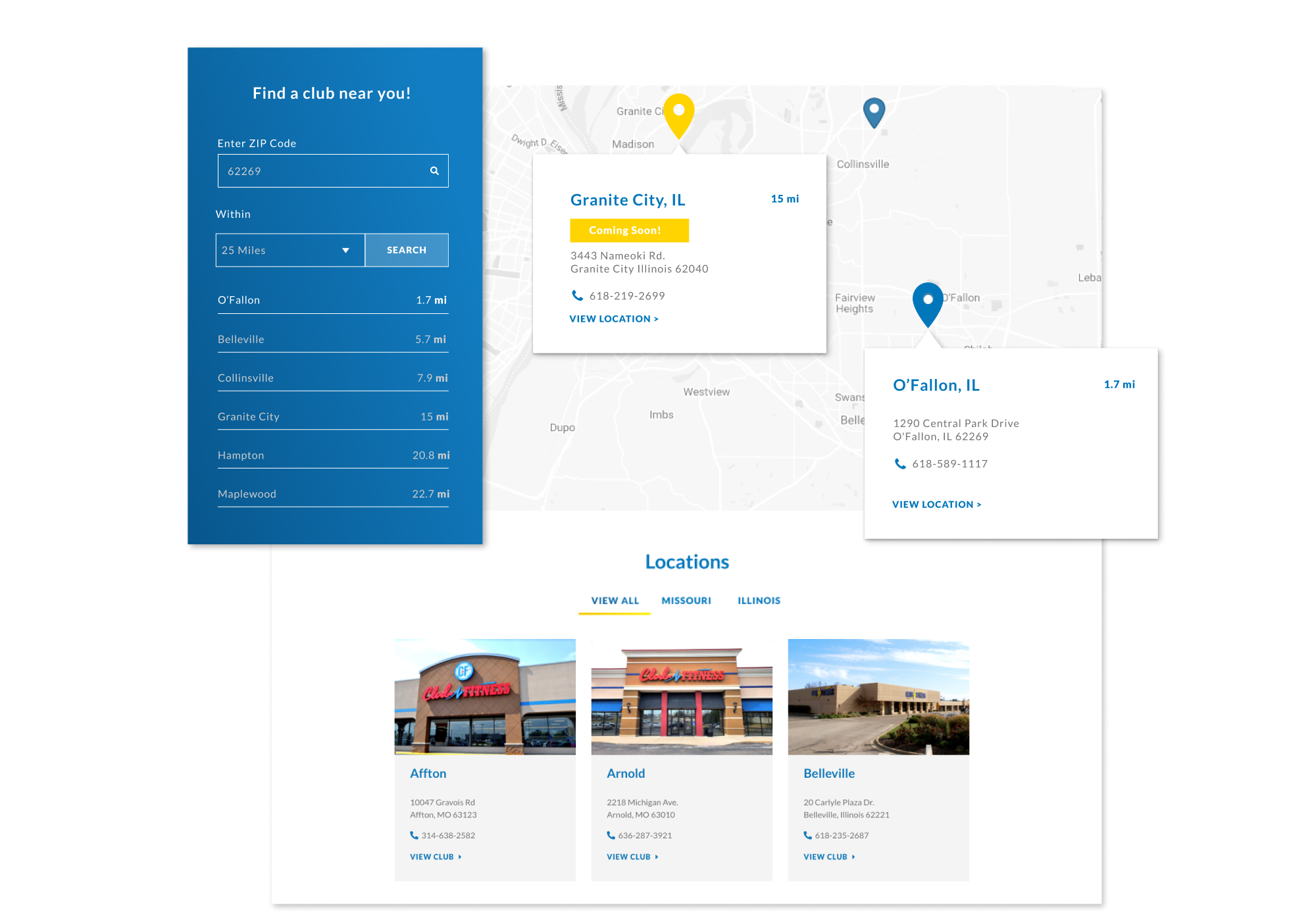 Results
The Club Fitness team began their journey looking for a new, improved, redesigned website. In the end, they got that—along with a new feature that wasn't initially planned for in the At Home Virtual Studio—and just in time for new potential members to flock to the site to kick start their New Year's resolutions. In just a few weeks time, the site saw a significant jump in organic rankings for several valuable keywords (and a solid foundation on which to grow others), as well as an influx of traffic and actions taken on the "Testimonials" page we added. Through the "Free VIP Pass" call to action we integrated on multiple pages, the Club Fitness team continues to grow their potential client pool by the day.