City of Perryville
Perryville, Mo., is a small city with big plans. Located in Perry County in southeast Missouri about 70 miles south of St. Louis, Perryville is a city with a rich past, present and future. Recently they've become a "gig city," investing in 1 gig internet service to provide the fastest possible connection speeds for their residents.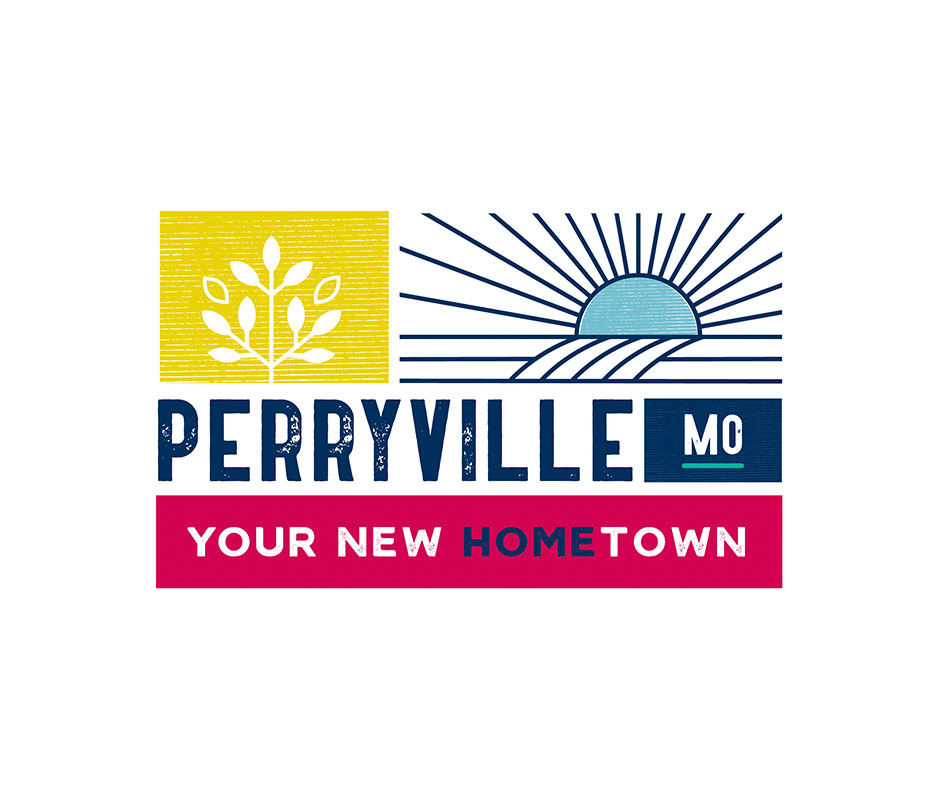 Challenge
The Perryville city administrators were interested in promoting the city as a whole, and its new high speed internet, taking advantage of the cultural shift toward remote work and growing interest in small town life. By promoting everything that Perryville has to offer, in addition to making remote work more accessible, our challenge was to generate interest in and grow awareness of Perryville as a community that could offer comfortable and affordable small-town life without sacrificing the modern necessities of a larger city.
Takeaways
Regardless of the specific effort or your goals, a campaign that encourages users to engage with all of the cohesive pieces of your brand is essential. Utilizing a balance of strategy backed by research and compelling messaging and visuals, we created a connected campaign for Perryville that will help the city build relationships with Perryville residents past, present and future.
How TG helped
Stakeholder Meeting and Brand Workshop
Audience Analysis, Research and Discovery
User Persona Development
Brand Messaging
Branded Campaign Assets
Social Media Strategy
Amplification Efforts
Stakeholder Meeting and Brand Workshop
Our work began when we met with the City of Perryville's stakeholders to redefine their goals for the project and help us understand how we should position the city in our campaigns. Afterward, the TG team met internally to contextualize the responses we'd gathered in the stakeholder and solidify the path forward.
Audience Analysis, Research and Discovery
In order to better inform our strategy and understand the audiences we would be targeting in our efforts, we conducted research and analysis for applicable audiences in our target areas and looked at other instances of growth surges in small towns across the country.
User Persona Development
From our research, we were able to develop a few different user personas from each audience we planned to target, creating realistic portrayals of their wants, needs, socioeconomic factors and why they might be interested in Perryville.
Brand Messaging
With research in mind and the input from our city stakeholders, we went to work on solidifying the brand messaging for the campaign, a collaborative effort between Perryville and our creative team to identify the core values of the town. From there, we developed the pillars of the brand, brand attributes, brand promises or "taglines," and messaging strategies for each of the audiences and user personas we'd identified.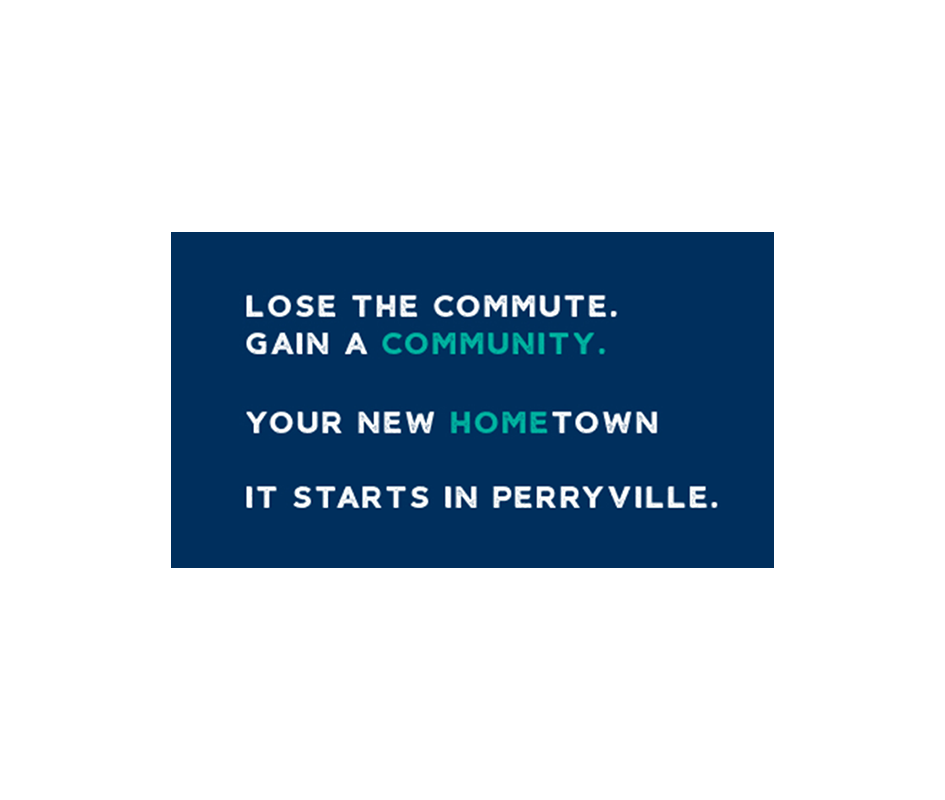 Branded Campaign Assets
Creating the brand's visual assets began with creating its visual identity and design systems. With what we came to understand about the current (and, hopefully, future) residents of Perryville, who they are and what makes them special, we began our work finding the intersection between what the city has been and what it strives to be. Utilizing design as a creative problem-solving tool, we created assets to connect with new users and communicate at a glance what Perryville has to offer.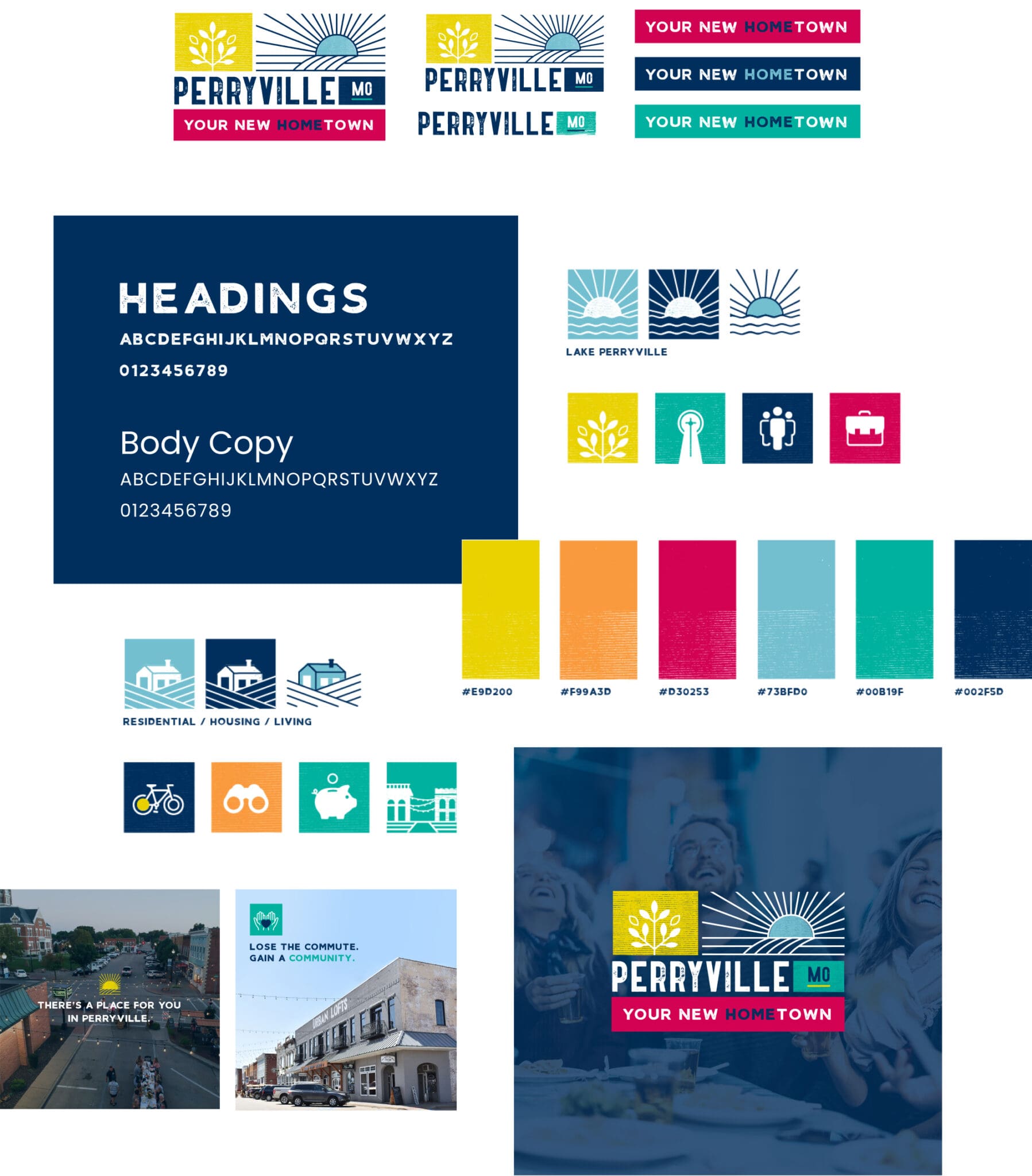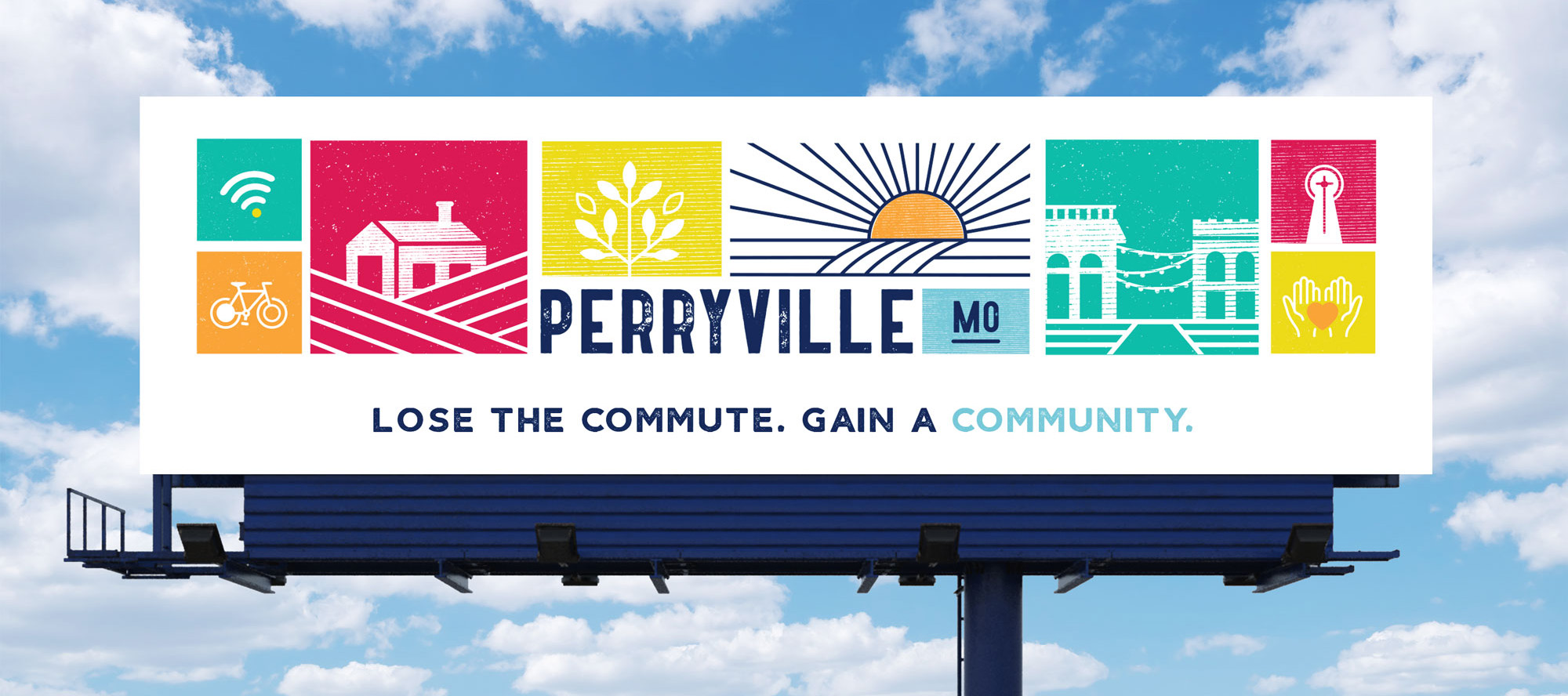 Social Media Strategy
Our social media strategy focused on visual creative and copy that would create an inviting feel, showing off the wonders of the Perryville and building awareness and interest in visiting or moving to the town. We focused on showcasing restaurants, local businesses, town events and community gatherings, weaving in different points of Perryville's history or legacy. We expanded upon the audiences we initially identified, focusing on small towns and cities surrounding Perryville, alumni of specific area schools, and areas from which Perryville's website was already generating a large amount of search traffic.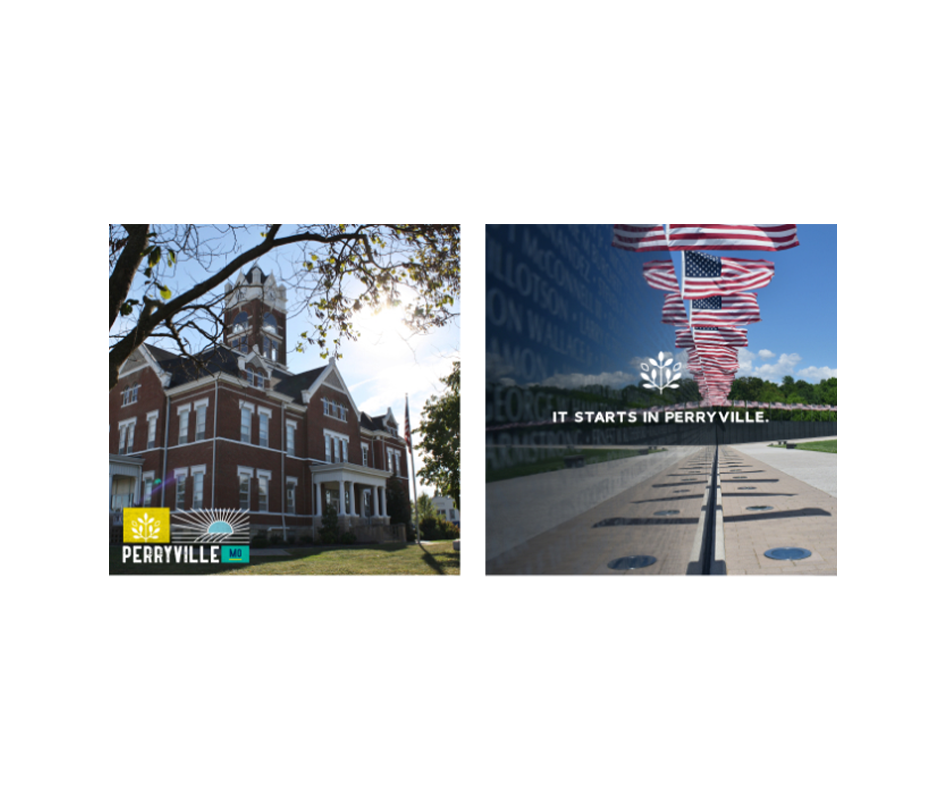 Amplification Efforts
With the campaign assets we'd created and a defined social media strategy, we began our amplification work by launching new social media accounts, organic and paid social content and display ads to begin generating awareness and interest in our campaign and the city of Perryville.
The Results
The campaign we implemented for the City of Perryville generated nearly 900,000 impressions for the Planted in Perryville page, 5x what the government page generated on its own, while also receiving twice the engagement, roughly 30,000 engagements overall.
Our targeted approach resulted in a significant increase in traffic to the Planted in Perryville page including:
16% increase in Site Visits
11% increase in Direct Visitors
23% increase in Search Visitors
24% increase in Actions per Visit
24% increase in Pageviews
29% increase in Site Searches