Your brand needs to break through the noise and stand out to your customers. But to do this, you need a brand strategy that identifies who you are and what you stand for.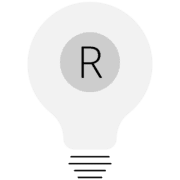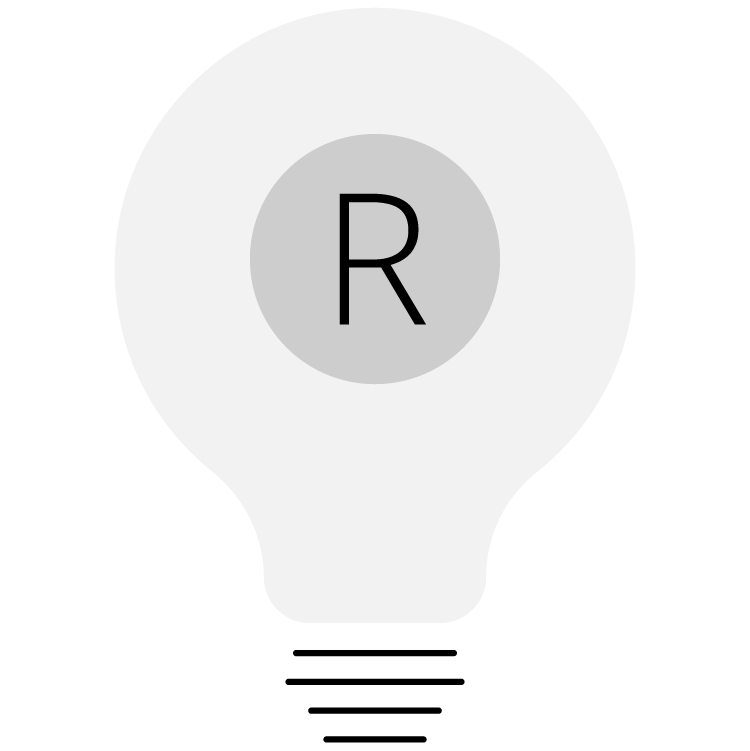 Branding Workshops
Building a brand is difficult and there's no way around that. To make sure your brand is truly representative of your mission and vision, consider a branding workshop. A branding workshop allows for an immersive, collaborative opportunity to build or refresh your brand. Our workshops provide just the right balance of structure and freedom to maximize creativity.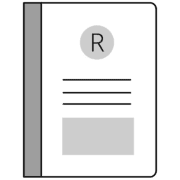 Brand Style Guide
A brand style guide compiles all of your essential brand assets including brand standards, logos, messaging, and more. A thorough brand style guide provides governance and usage guidelines to support stakeholders in clearly understanding your brand. By organizing this essential brand information into one central, living document that stakeholders can reference, you ensure that your brand remains consistent in all visual and verbal contexts.
How to Find the Right Brand Strategy Agency
It is imperative that you find the right agency partner to help you steer and control any talks involving your brand and your business. Here are a few things to keep in mind as you begin your search:
Look for an agency that:
Find an agency that understands, or is willing to learn about, your business's mission and values and how your branding serves as an extension of such. Your brand is a major investment and without the right strategies in place, it could spell disaster for your company. Find an agency partner that will work with you to find the right path to branding success. Be sure the partner you choose is willing to take the time to understand your business and your business goals and implement this throughout the process.
02
Has a full team in-house
Figuring out the right strategies to implement and develop your brand requires collaboration from many stakeholders. And if your agency's key players are primarily contracted out, it can cause unnecessary delays and blurred communication lines. You're simply putting another degree of separation between you and the final outcome. By selecting an agency that hosts all team members in house, you can be sure that your brand strategy is exactly what you need it to be.
What to do to prepare for your search:
01
Look at case studies and portfolio pieces
It's always a good idea to look at your agency's portfolio and/or case studies to learn more about how they handle brand strategies and branding as a whole. Doing so will clue you into not only their final products, but their processes and procedures.
02
See what past customers are saying
You wouldn't buy something without looking at the reviews first, would you? The same goes for your marketing efforts. When vetting an agency, it's important to look at past client testimonials and reviews, but don't just trust what the agency has listed on their website. Seek out reviews on third-party sites, such as Google, to see reviews that haven't been selected and curated by the agency to showcase on their website.
Our Awards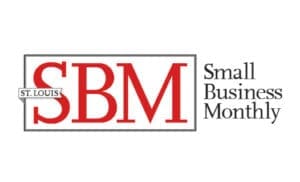 St. Louis Small Business Monthly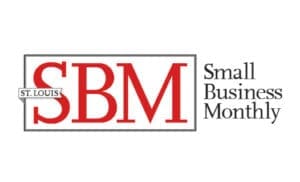 St. Louis Small Business Monthly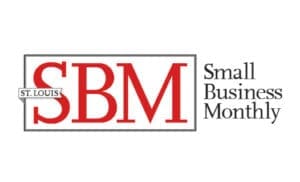 St. Louis Small Business Monthly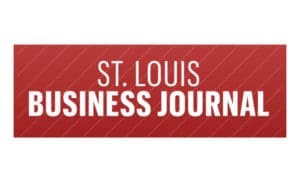 St. Louis Business Journal
St. Louis' Largest Advertising, Marketing, and PR Firms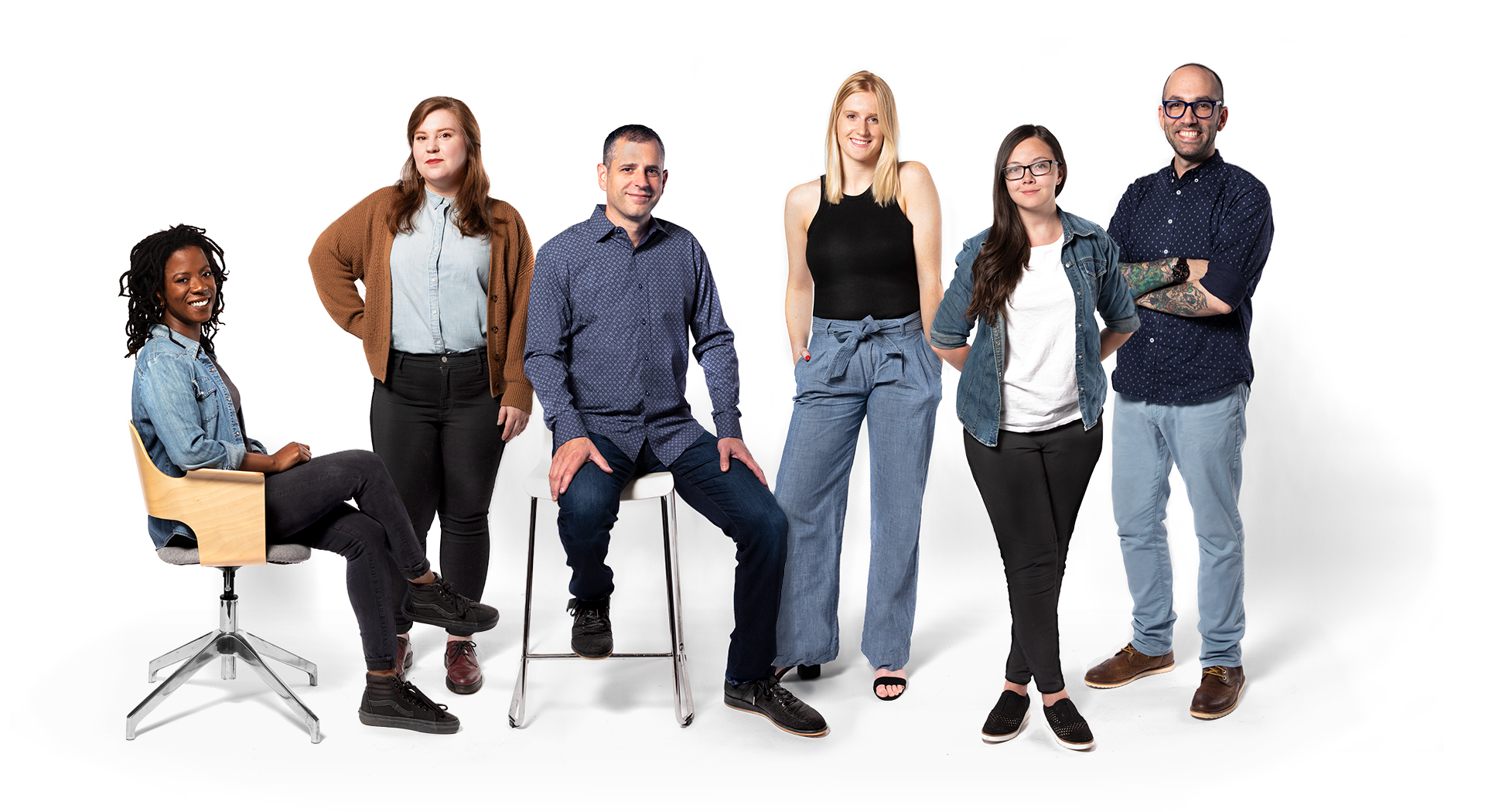 Why You Should Work With Us
We aren't going to pretend to know the perfect brand strategy for your business on day one. Creating a brand that will set you apart from the competition and strengthen engagement between you and your stakeholders takes time. More specifically, it takes research. It takes a familiarity with your audience and their interests and backgrounds. It takes people asking the right questions and figuring out the visual and emotional cues that will make an organization be heard amongst its target demographic. That's exactly what we do. We take a custom approach to learning as much as we can about your consumer base. We'll host research sessions, focus groups, interviews–anything we can that will help us to identify the characteristics and goals that will be imperative in creating the perfect brand strategy. If you're looking to develop a custom brand strategy, but don't know where to begin, let's talk.
We Take a Custom and Strategic Approach
to every marketing strategy, and every step of the process is meticulously planned out by our in-house team of developers, designers, strategists, and branding experts. Nothing is outsourced and nothing is overlooked. And, if we're being honest, we love doing it. It's more than a job; it's our passion. Staying at the forefront of web design trends and tactics, our team aims to create a website that exceeds every one of your expectations and serves as an exemplary marketing and communications tool for your business.
Learn More About Brand Strategy
Brand strategy is the process of identifying what your company and your brand stand for. It is the act of establishing why you are in business. Brand strategy is a comprehensive plan for how you will speak about your business. Built upon a comprehensive analysis of your company, your industry, and your competitors, this plan will guide all of your marketing communications.
For your brand to break through the clutter and engage with your target audience, you need to define your brand's mission statement, value proposition, and position in the marketplace, and then determine the proper messaging, including voice and tone, to create meaningful connections with your customers.
It is important to keep in mind that your brand strategy should be rooted in long-term thinking and planning, and serve as a visionary roadmap for your business's future brand and marketing decisions. Your brand strategy should not be subject to change based on every new challenge, threat, or opportunity that comes along. Rather it should be a fundamentally sound approach to how you conduct and promote your business that it is able to withstand these external forces. This does not mean, however, that your brand strategy cannot, or should not, change over time. As your business, your competitors, and your customers evolve, so should your brand strategy to keep your brand competitive and relevant.
Your brand strategy should be based, more than anything else, on what your company stands for and the value that it provides. The resulting plan will be based on a combination of company values and principles, and benefits and outcomes for your customers. Brand strategy will therefore impact things like your mission statement and all other supporting messaging, your logo and visual design including signage and product packaging, and even things like your internal company culture.
An examination of your industry and competitive landscape, and how your business is positioned within it, makes up another key component of your company's brand strategy. These external considerations should not dictate your strategic planning as much as internal factors, but it is nevertheless important to think about how your business fits into the larger whole, and to then carve out a positional advantage within it. Examine your product offerings, customer service, pricing, distribution, and any other factors that might differentiate your company from others, then determine which of these factors can be most effectively leveraged to enhance your brand in the minds of your target customers.
Your target customers are another component of your brand strategy. Who are they, what their needs are, and how your company can help fulfill them are all questions that need to be answered. Much like your industry and your competitors should not dictate the strategy for your brand, nor your should your customers. They should, however, heavily influence things since branding is largely the interaction between your business and your customers, it is their perception of your business. As such, developing a strategy to define your brand should take them into account.
Remember that brand strategy is about outlining who and what your business is, and what it stands for. It provides the framework for telling your brand's story. So it is vitally important to your success that you get the plan right. To do so most effectively, it is best to work with an experienced marketing agency partner well-versed in developing brand strategies. Brand strategy provides your business with its long-range plan for success so don't risk taking a misstep and costing your business valuable time, money, and customers.