Search Engine Optimization (SEO) involves the thoughtful integration of strategic research with a carefully executed plan to create an expert, effective SEO strategy that positions your company for success.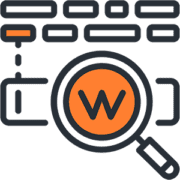 SEO Audits
An SEO audit is often an appropriate place to start any new SEO strategy. An audit looks at your website and the current structures and practices you have in place and determine what's working and what isn't. From there, we can develop strategies for changes, augmentations or improvements to help improve your rankings.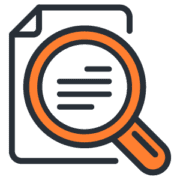 Keyword research
Keyword research is an essential aspect of any SEO plan. Keyword research involves the selection of specific keywords and phrases to focus on ranking. Your site isn't going to rank for every keyword you want it to. The key to keyword research is strategically selecting the right words and phrases that connect with users who are going to be searching for your business and that you can realistically rank for.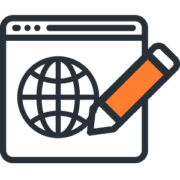 SEO copywriting
SEO copywriting can take a few forms. It could be in the on-page optimization of your site on different pages and content areas. It could also be strategic blogging or content marketing efforts designed to attract or direct traffic to your site. No matter the form it takes, SEO copywriting is an art the involves a delicate balance of keyword research and compelling content.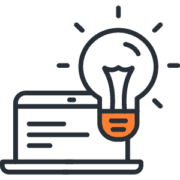 Link acquisition
Link acquisition is the practice of getting other websites to link to your website. When other websites link to yours, search engines view this as a vote of authority for your site, lending it legitimacy and relevancy in This can be done in a number of ways.
As with many things SEO, there's also a down and dirty way link acquisition can be done.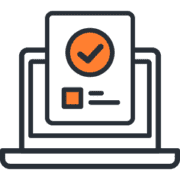 On-page optimization
On-page SEO involves every aspect of the pages of your site, including copy, content, images, meta titles and descriptions and more. Something that is often overlooked when it comes to on-page SEO is the quality of the content. Search engines are designed to find users the most relevant content, and if visitors aren't engaging with your site in a meaningful way or finding the content to be relevant to your search, eventually that's going to be reflected in your rankings, and you'll lose out to sites with more dynamic and useful content.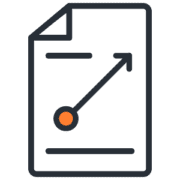 Rankings reports
With an SEO partnership with Timmermann Group, you'll get regular reports detailing your site's rankings, along with analysis and suggestions for strategic improvements, adjustments or changes.
How to Find the Right
SEO Partner
The elements that go into the right SEO plan are just as important as the team executing those elements. So how do you find the right team? Here are a few things you should be on the lookout for and keep in mind when on the hunt for a SEO partner.
What you can do to prepare for your search:
01
Read reviews, case studies and testimonials
Before you become their client, see what their past and existing clients have to say. Pay special attention to discerning reviews and case studies of what they've accomplished for clients and how. Beyond reading reviews and testimonials on their site, Google or social media, read what their employees have to say on sites like Glassdoor. Reviews from employees can often lend a special insight into the company you're about to go into business with.
Look for an agency that:
SEO has long been one of the largest and fastest-growing segments of digital marketing and, as such, you'll find no shortage of vendors, whether in the US or abroad, offering to partner with businesses and agencies for some cut-rate SEO work. For a number of reasons, it's better to find an agency that does their SEO work in-house, so you can be sure you're working directly with a partner invested in helping you succeed.
02
Provides detailed reporting and analysis
SEO isn't a cut-and-dry project with a definite deliverable that can be completed in a set amount of time. It's an ongoing process. That's why it's important that you have visible and clear communication with your agency partner regarding what steps are being taken, how those efforts are doing and what your plan is for the future. Beware agencies that obscure their process or dodge questions about what work they're doing for your business.
03
Understands marketing beyond SEO
It's difficult, though not impossible, for SEO to stand on its own as a service. It requires coordination with your website and often necessitates other services related to digital marketing, like development, content marketing, copywriting and even design. It's possible you have an internal team that manages these marketing services and just need an agency's help with the SEO aspects of your marketing plan, or it could be possible that you have an agency partner handle the vast majority of your marketing efforts. Either way, working with an SEO partner who has the capacity to utilize these additional services or has an expert understanding of them will yield greater SEO strategies and results.
Frequently Asked
Questions
Why are organic search rankings important?
Organic search rankings are important because they're the best way to capture prospective leads, clients or customers who might not be familiar with your business, and usually in the exact moment they're looking ready to make a purchasing decision. If your business is showing up on the first page of their Google search, that means you're more likely to get that business.
How do I know if there is an opportunity for SEO to be profitable for my business?
One way that we like to calculate this is to select an applicable keyword for your business that someone ready to make a purchase is likely to use, then look at how many monthly searches that term has. For example, if you run an HVAC repair business in St. Louis, you'd look at the monthly searches for a phrase like "air conditioner repair St. Louis." Your prospective agency partner could get this data for you, or you could use an online search tool to find out. Once you know the number of average searches for that term, multiply that number by 12 to get yearly search data, and then multiply that number by your average sale amount. That should give you an idea of the sales you could be pulling in if your business ranked in one of the top spots on Google.
How important is a website to achieving better rankings?
Your website is the most important aspect of SEO. It is, after all, what search engines are looking at. While there's some SEO work that can be done on almost any website regardless, there are certain SEO heights you'll only be able to reach with a website designed for SEO success. This goes beyond content on a page or off-page SEO efforts. Search engine algorithms evaluate your website as a whole, including the structural hierarchies in place, whether the site and hosting are secured, how the website performs in terms of speed and accessibility, whether the design is responsive, and that's just the beginning. True SEO success has to be rooted in a planful website.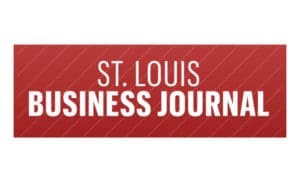 St. Louis Business Journal
St. Louis – Largest Advertising, Marketing, and PR Firms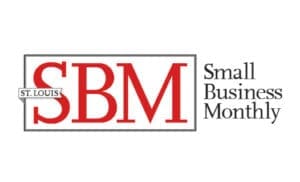 St. Louis Small Business Monthly
2019 – Best Marketing Firm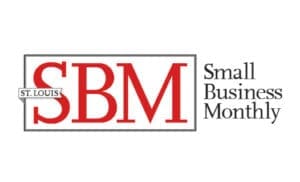 St. Louis Small Business Monthly
2019 – Best in Web Design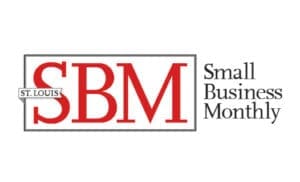 St. Louis Small Business Monthly
2019 – Best in Customer Service
Why You Should
Work With Us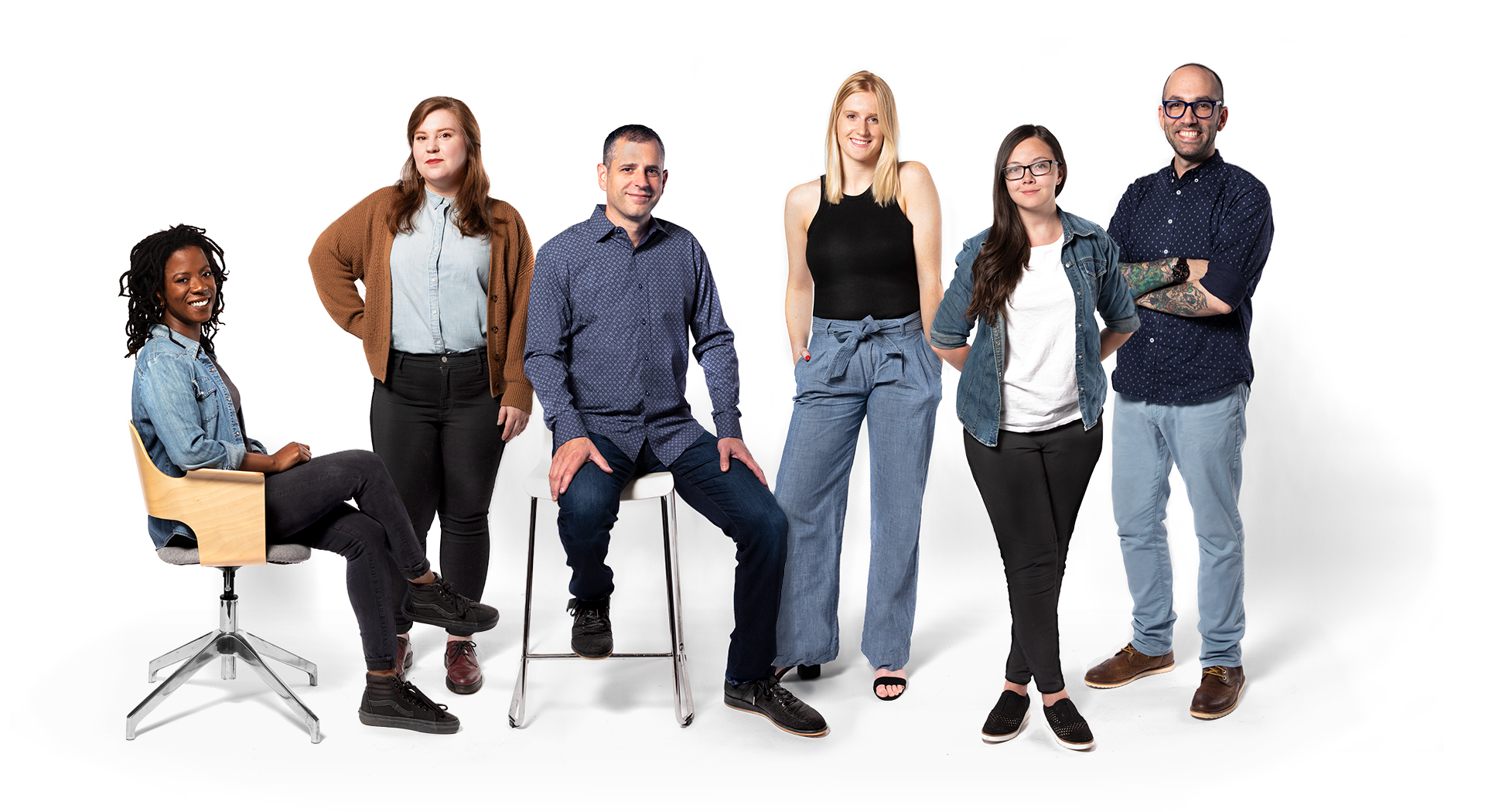 Why should you partner with Timmermann Group for SEO? In short, because we're the best. But don't just take our word for it: In 2019, we had the honor of being named Best Marketing Firm by St. Louis Small Business Monthly. We were also nominated for Best in Web Design and Best in Customer Service. These are honors we don't take lightly.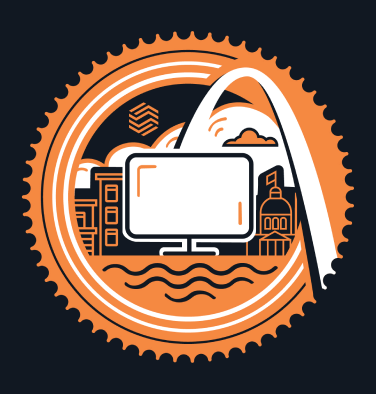 While we offer a range of digital marketing services, SEO holds a special place in our hearts, and especially the heart of our CEO, who spearheads all SEO strategies for our clients and directly supervises our SEO team. And, speaking of our SEO team, that's just another reason you should partner with Timmermann Group for SEO. We do all our SEO strategy and efforts in house, with no outsourcing to other vendors. That way, when we're giving you our monthly report on our efforts, recommendations and strategies, you can know you're speaking to the people directly responsible for your SEO outcomes.