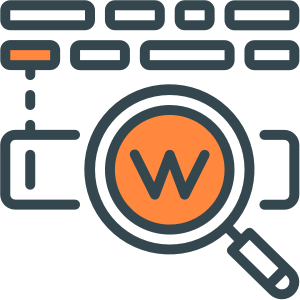 What is
SEO?
Search engine optimization (SEO) is the effort to rank your website on search engines as highly as possible. Sounds pretty simple. Yet developing and executing a successful search engine optimization program can be one of the most frustrating digital marketing challenges for any business. SEO is complex, competitive, and confusing. There are many different aspects to a well-conceived SEO plan. Each of these elements must be properly implemented individually, while at the same time working in tandem with, not competing against, the other aspects of the program. Sounding less simple? Let's examine what goes into a successful search engine optimization campaign.
Develop a Plan
Because of the complex nature of search engine optimization, it is vital that you first create a strategic SEO plan for your business. This should include determining goals and key performance indicators to determine the success of your program, conducting keyword research to decide which keyword phrases you will be focusing on, and establishing a metrics baseline from which to gauge future success.
On-Page SEO
The first important category to focus on is on-page SEO. This refers to the content and information on your website that is visible to the user. It includes the copy as well as the images and graphics. It also includes the meta information, including meta title and meta description, which helps Google and other search engines understand what each page of your website is about. The meta also provides the snippets of preview information that users will see on the search engine results page (SERP), helping them to better understand what to expect from your website.
Your goal for on-page SEO should always be to create high-quality, engaging content that is useful and relevant to the user. The internet is a very crowded place, with thousands upon thousands of results for a given search query. Some of these results help answer the user's question or solve their problem, but many more do not. As the search engine algorithms become more sophisticated, they increasingly favor in their search results websites that provide the most relevant content. Always create content designed to satisfy the user's intent; think about what someone who is searching for a given keyword is attempting to learn, then make sure that the content on your website aligns with that intent. This has the added benefit of providing a positive user experience, increasing the likelihood that the user will take further action on your website, such as signing up for your e-newsletter or completing a contact form.
You should also consider adding dynamic content areas to your website. Dynamic content is more engaging and interactive than the typical words and pictures, and includes things like video, infographics, and animations. Dynamic content increases the user's time-on-page, another indicator to search engines that users prefer the content on your site compared to others. Keep in mind that many users won't want to read a lot of text, no matter how appropriate that content may be. So creating multiple types of content to address user intent is a wise strategy for any search engine optimization effort.
Off-Page SEO
Another important component of your SEO strategy is off-page SEO. This refers to efforts taking place outside of your website. Specifically, this means creating links to your site from other websites. Links are votes of authority for the content on your site. They send a powerful signal to search engines that your website is a trusted resource, which helps improve your site's SEO rankings. But not all links are created equal or carry the same weight with search engines; you want to focus on attracting quality links from other trusted, authoritative websites. These could include links from news organizations, industry and trade groups, prominent blogs and online directories. Links to your website from social media platforms are also a useful component of off-page SEO. Working with an experienced marketing agency is the best way to properly tackle off-page SEO efforts. Too often companies try to game the system by acquiring low-quality links. Not only is this 'black hat' SEO strategy counterproductive to your goal of ranking highly on search engine results pages, but it can also even get your company blacklisted entirely from Google and other search engines.
Technical SEO
An often overlooked aspect of search engine optimization is what is commonly referred to as technical SEO. This refers to website performance, security and functionality issues that impact both the user's experience and your rankings.
Make sure that your website is secure and protected against hacking and malware attempts. Hosting your site on a secure server, and possibly adding a secure socket layer (SSL) certificate are great ways to improve your website security.
Your website should be built to load quickly and should include responsive design so that information displays properly on all devices. These might not seem like SEO ranking factors, but they do have an effect on how highly your website will rank.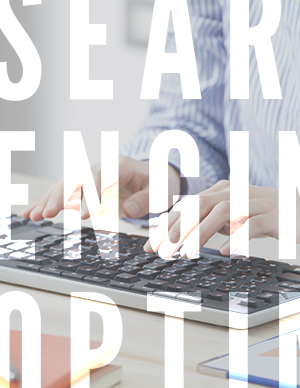 Why is SEO
Important?
Customer Connections
Your customers are online, proactively searching for solutions to their problems. They want to buy your products and services. So it is vital that your company's website appear in the search results. If it doesn't, you risk losing that customer to one of your competitors. Spending time thinking about who your ideal customers are, and what they are likely searching for, isn't just a good idea, it's a necessity in today's world.
Customer Conversions
Organic search traffic converts better than any other form of website traffic. While it is true that organic search traffic includes users at all stages of the sales decision-making funnel, a high percentage of these users are ready to make a buying decision. Don't risk missing out on these high-value prospects because you don't have a search engine optimization program in place.
Then, once you attract these users to your website by creating quality content, building links, and optimizing for technical SEO, you now have the opportunity to demonstrate your industry knowledge and expertise, build customer rapport, and generate leads and sales. Make sure that every page of your website not only has content that addresses the user's needs, but also includes a clear call-to-action to entice them to take the next step with your organization.
Analysis & Optimization
Any successful SEO plan needs to track and analyze performance. This will help highlight content areas that need improvement, correlate increases in rankings with increases in revenue, and uncover new keyword opportunities for your website to rank for.
It is important to note that search engine optimization is an ongoing process. Often, businesses think that once their website ranks on the first page of Google, maybe even in the #1 position, that they are done, they can cease their SEO campaign. This is a common, and very costly, mistake to make. SEO is an ongoing process. When your website rises in the rankings, it means that someone else's site drops–and they will want to regain their position. Your competitors are also working hard to move up in ranking and will quickly pass you by if you stand still. Another factor is the evolving algorithms that search engines use to determine their rankings. They're continually working to provide users with the best results; a site that ranks well today may not after the next algorithm adjustment.
SEO, executed properly, is one of the most effective digital marketing tactics that you can employ to grow your business. This is why Timmermann Group works tirelessly to stay abreast of the latest trends and best practices to help our clients succeed and grow. Improper search engine optimization efforts can hurt your business, so it is important to work with an agency partner that is an expert in the field of SEO.
Why Choose
Us?
As you've probably figured out, SEO is incredibly complex and ever-changing. And for this reason, there aren't many companies out there with concrete and focused SEO strategies for their sites (apart from hitting "publish" and hoping for the best). Our advice: use this to your advantage. Become a Timmermann Group partner and let our expert SEO specialists work with your communications and marketing teams to optimize your site and make Google (and your customers) take notice. We are constantly tracking SEO data and best practices for our clients in an effort to drive traffic and bring their sites to the top of Google's page rankings. If you're looking to for a team that specializes in website SEO and development, let's talk.