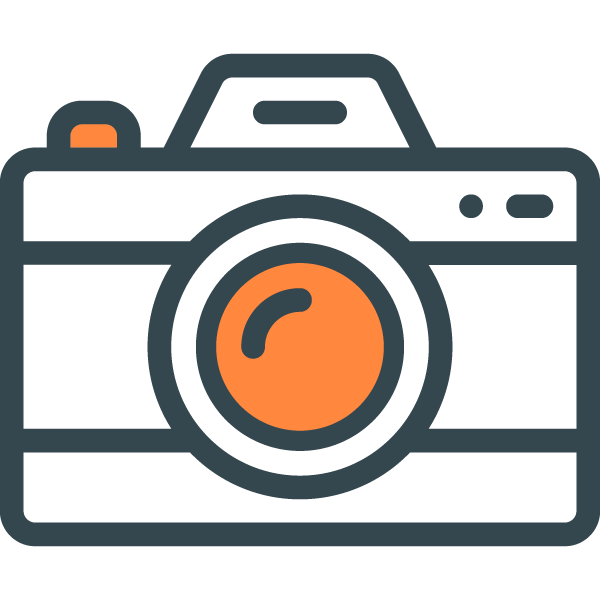 What is
Photography?
High-quality photography is an essential part of the necessary materials for great content marketing. Whether it's professional headshots of your leadership, photos showcasing your new office space or a photoshoot for a completed project to add to your website's portfolio, partnering with your marketing agency is a great way to deliver beautiful photography to help you achieve your objectives.
Very often, attractive and compelling visual elements are what draw a user's eye and keep them invested enough to read more or continue navigating through your company website, social media channels, brochures, and other marketing materials. Professional photography helps your business connect with your target audiences. Using custom photography in your marketing materials rather than relying on stock imagery allows you to better control the look and feel of the images you use to communicate your business. It also provides you with a competitive advantage since so many companies utilize stock photography in their marketing efforts, and often use the exact same imagery. Investing in custom photography will allow you to present a professional, elevated image for your brand that engenders consumer trust, leading to new leads and customers for your business. Consumers also like to know with whom they are doing business, so incorporating photography of your staff and leadership, whether in the office or in the field, is a great way to further build connections and establish trust. In today's competitive marketplace, this kind of honesty and transparency can imbue trust that can make an immeasurable difference between you and your competition.
When discussing your photography project with your agency partner, identify your goals for the project and also think about the various ways you plan to utilize the photography assets. Proper advance planning makes a big difference in both the efficiency of the photoshoot and the quality of the finished product. From there, a production schedule including shotlist will be created so that there are no surprises during the shoot. Once the photoshoot is complete, your agency partner will then complete editing and any additional post-production work needed to deliver your final photography assets.
Photography is a far-too-often overlooked or neglected aspect of a company's marketing plans, but it can be one of the most impactful tactics to truly differentiate your brand from the competition and to stand out in a crowded industry. Commit to enhancing your brand's image, and its bottom line, by investing in a custom photography project for your business.