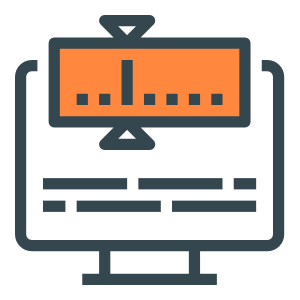 What is
Video?
Video production continues to increase in both popularity and importance as a component of effective digital marketing. As consumers turn to the internet to find answers to their questions and solutions to their problems, more and more they are choosing to engage with well-crafted videos as their content format of choice. As you work with your agency partner to develop your company's content marketing plan, make sure that video production is included in the mix.
Marketing is, at its core, about storytelling and building resonant, emotional connection with consumers. Video production is perhaps the best way to accomplish these important goals. Video incorporates both visuals and audio to tell your brand's story in a compelling, impactful way. To make sure that your company's video marketing efforts help you achieve your business goals and objectives, it is important to begin the process by developing a strategy. Your video production marketing strategy should identify how you wish to speak about your business and your brand, how you wish to position your business compared to your competitors in the marketplace, and crucially, what message you wish to convey to your target audience. Your video marketing efforts should always have a purpose and a goal. That goal might be to build brand awareness, introduce a new product or service, educate and inform your customers, or to highlight a successful recently completed project to serve as a case study your team can share with your prospects.
Video production can result in a variety of final products, from short clips lasting only a few seconds that can be shared on your company's social media platforms, to videos a few minutes in duration that tell your brand's story or demonstrate how your company provides value to your customers, to longer-form video content that can be used for internal employee training. It is important to think through not only what marketing message you wish to include in your video marketing but also which formats you intend to utilize to share this content. The type of video you share on your Facebook page might be quite different from the type of video you place on the home page of your company website. Videos of all types can live on your YouTube page.
Another reason to include video production in your company's marketing efforts is that video content can positively impact your search engine optimization (SEO) efforts. Search engines want to provide users with the best content to address their search queries, and do not limit the results to just website pages with lots of text. Quite often a video gives the user the best answer to their question, and search engines increasingly favor this type of content as they strive to address user intent.
Video production can be a significant investment in time, money, and resources. But when planned and executed correctly, it can also provide your business with dramatic results and a highly positive return on investment. Be sure to work closely with your digital marketing agency partner to identify your goals so that your video marketing efforts help elevate your brand.
Why Choose
Us?
There are a lot of products on the market, even a number of free options, that will let anybody and everybody make a decent video for their website or social media. But putting together a quality video that is visually engaging, tells a story and will enhance your digital marketing efforts is not something you can download from an app. That's where we come in. Our video production team expertly produces both short and long form videos for clients in every industry that draw engagement and effectively convey your company's unique story and what sets you apart. If you're looking to partner with an experienced video production agency for your sites and social media, let's talk.