About
The Client
Sandberg Phoenix is a law firm based in St. Louis with six offices in Illinois and Missouri to meet the needs of their clients in the Midwest, nationwide and worldwide. For more than 40 years the firm has served clients primarily in the areas of business, business litigation, health law and products liability. Beyond their wide range of services, Sandberg Phoenix is a firm that prides itself on doing things a little differently, challenging the notions of stodgy, patriarchal law firms and celebrating a team that is diverse in age, background, experience and more.
Client
Challenge
Our relationship with Sandberg Phoenix began long ago when they enlisted us for web maintenance and hosting services, but our partnership with the firm has grown and evolved over time. Recently, the firm worked with another agency to launch a new website. Unfortunately, after the website launched, there were a number of issues ranging from ADA noncompliance to nonfunctioning elements. The firm enlisted Timmermann Group to help tackle these challenges.
How
TG Helped
The goals of the Sandberg Phoenix team were simple to state, but not quite as simple to achieve: fix what was broken. While the team had identified some of these issues on their own, one major area of concern from their team was ensuring that the website was fully ADA compliant. ADA compliance for websites is becoming a more pressing issue, and websites that fail to be compliant face potential legal action. It was important to the Sandberg Phoenix team that their website be in compliance.
ADA Compliance Audit
At Timmermann Group, we build every website to be ADA compliant, so you could say we're familiar with the ins and outs. We started by performing a full compliance audit of the new website, outlining the present issues and how they could be corrected. These issues ranged from color contrasts to form field labels and functionalities. Upon completion of the audit, we went to work making the necessary fixes.

Website Maintenance
In order to maintain the quality of their updated website, Sandberg Phoenix chose to invest in an annual website maintenance plan. Our 24-hour turnaround for edits allows the client to refresh their messaging whenever the need arises. Now Sandberg Phoenix can quickly adapt their website to meet their client's needs and best showcase their brand. This plan also ensures that the website remains fully functional and secure with daily monitoring and updates, providing holistic website support and peace-of-mind for our clients.
The Results
Our partnership with Sandberg Phoenix is ongoing and in the early stages of scaling upward. The ADA audit and corrections were just the beginning of the growing level of partnership we've established with Sandberg Phoenix, and we look forward to the work we'll complete for them, in both the near and not-so-near future. Regardless of the focus of scope of the work, there's nothing that delights us more than partnerships like the one we've developed with Sandberg Phoenix. To start small is not a deterrent; it's an opportunity for us to demonstrate just how much value we can provide our clients.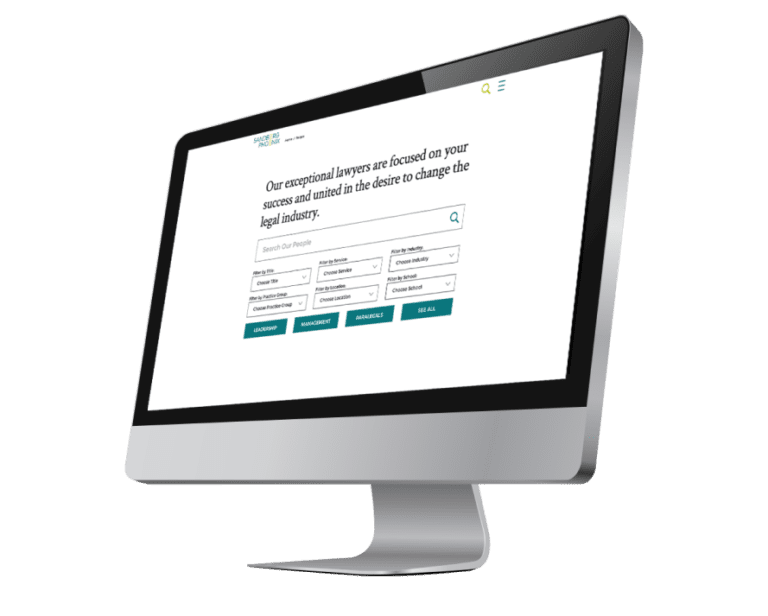 Key
Takeaways
With a site that backs their brand and a team of developers (that's us) on standby, Sandberg Phoenix remains agile in the face of competition to meet their clients' needs. Having an ADA compliant website ensures their site is accessible to all who may require their services and that it's best suited to address their visitors' intentions.
Because the need for web accessibility can be overwhelming, planning for accessibility before developing your site is now more important than ever, and an essential part of creating a thoughtful, deliberate and high-quality web design. And, with a maintenance partner like Timmermann Group, your needs can be addressed on the fly to ensure your site always has it's best foot forward. Our proactive support provides peace of mind for our clients and saves them time and energy so they can focus on what matters most.
We have worked with Timmermann Group in several capacities – from website hosting and management, design and branding initiatives, and communication strategies. The team is not only creative and knowledgeable, but they deliver a high level of customer service. The team at TG has built authentic relationships with our marketing team, and approaches each project with the same values we hold as a firm.