Hackard Law
For the past three decades, Hackard Law has served as an estate, probate and trust litigation law firm, representing clients throughout Sacramento and Northern California. Led by a team of veterans in their field, they are dedicated to serving clients, protecting their interests, and building lasting relationships. In a field often associated with highly emotional situations, the attorneys at Hackard Law prioritize compassion and empathy throughout every case.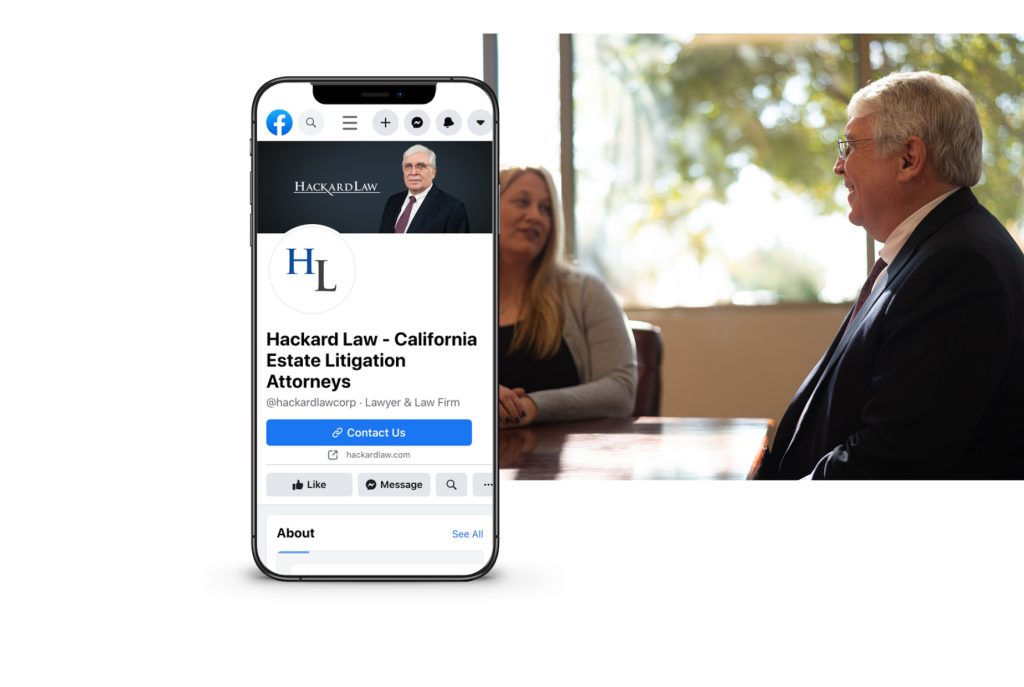 Challenge
Hackard Law initially engaged Timmermann Group to enhance their social media marketing efforts. They were posting to social media on a regular basis, but saw little return on investment. Additionally, they were also lacking a results-focused strategy and the resources necessary to track their online performance.
Takeaways
When it comes to marketing your business via social media, more isn't always better. Simply peppering your social channels with more and more unfocused and misguided posts isn't going to push the needle in terms of attracting clients or reinforcing your brand. Building a comprehensive social media strategy designed to target and influence those most likely to convert is the only way to boost your social media ROI. Your target market is out there and ready to act. But until you know exactly how to reach them via social media, and what to do once you have, you're not going to see the results you desire. By enhancing your brand, streamlining your messaging efforts, and connecting with the right consumers, you'll be well on your way to reaching your digital marketing goals and boosting revenue.
How TG Helped
Before enhancing their social media content, we worked with the client to establish tracking capabilities on all necessary platforms, first identifying what actions were most important to the client and then establishing benchmarks and baseline measurements. With these efforts in place from the start, we were able to begin crafting a better social media strategy that aligned with the client's desired objectives.
Building a Better Audience
Strategic Messaging and Visuals
Simplified Lead Collection
Building a Better Audience
With a deeper understanding of the client's overall brand and business goals and the way users navigated their site, our team worked to identify specific target audiences based on each of Hackard Law's individual practice areas. Our tiered targeting approach ensured that new potential clients were being exposed to the brand with key value propositions and high-level messaging, while the mid-funnel audience received messaging to guide them through their search process and ultimately contact the firm.
Strategic Messaging and Visuals
We knew with the right strategic messaging we'd be able to grow Hackard Law's lead base, but given the sensitivity of some of their practice areas, it was important to keep our ads thoughtful and informative. We also engaged our designers to create a new brand style guide that pulled elements from their site and helped ensure stylistically that their messaging stood out on social media and still reflected their overall brand.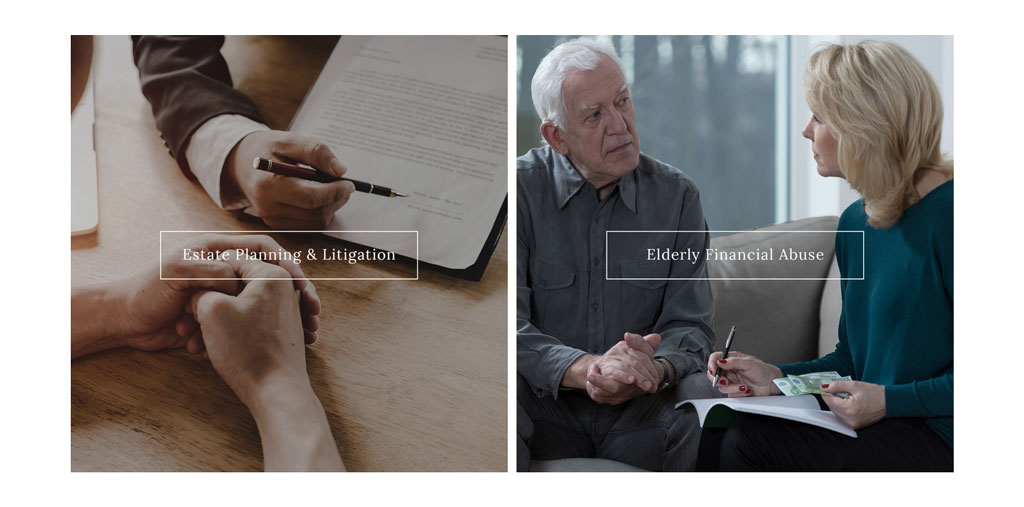 Simplified Lead Collection
We created a new landing page for social traffic that served as a way for users to learn more about Hackard Law's expertise, preview real client testimonials and easily get in touch with the client. By optimizing the page with the most valuable messaging, we were able to speak directly to the client's target audience and drive results.
Results
Our social media marketing efforts for Hackard Law have improved their brand continuity and strategy development immensely. The client is now able to reach their target audience and build lasting relationships with them through social media. Within the first three months of partnering with Timmermann Group, Hackard Law saw their overall site traffic via social media increase by 20X and experienced a 100% increase in phone calls and contact form completions. Hackard Law's Facebook impressions also increased by 40X during this period as well.