Using pay per click ads to promote your roofing company can be a great way to identify quality leads and boost your company's revenue, but only if you approach it smartly and strategically. If not, you risk blowing through your ad spend in a hurry and getting virtually nothing to show for it. Make sure you're investing your Google dollars wisely by partnering with roofing SEM and roofing pay per click agency, Timmermann Group.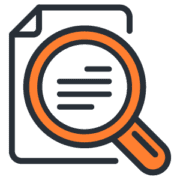 Keyword Research
In order to get your site in front of potential leads, we have to first figure out how those leads are going about their searches and what words they're using to do so (e.g. "roofing companies near me" or "roof hail damage repair"). The more keywords we can tie to your site, the more traffic--and more sales--you'll see.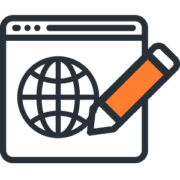 SEO Copywriting
SEO copywriting is the process of filling your site with content your customers will find valuable and informative. This will benefit your roofing company in two key ways: it will subtly remind your site's visitors that you are a trusted expert in the roofing industry, and secondly, it will let Google see that your site is a valuable resource for its own users. SEO copywriting is a complicated balance of keyword research and compelling content.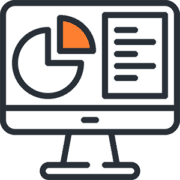 Analytics
In order to understand the effectiveness of our SEM strategies, we have to understand how users are responding to and interacting with your campaigns. Analytics allow us a unique insight into the behaviors of your potential customers and are used throughout your digital strategy.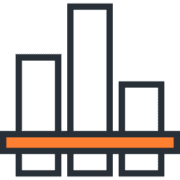 Results Monitoring
As your site's traffic begins to pick up steam, it's time to monitor results and use the data to set even more aggressive goals for your site. It's our goal to not only report on the results your ads are generating, but also make proactive recommendations for future marketing actions.
How to Find the Right
Roofing SEM Partner
With just a bit of Google searching, you'll find plenty of agencies and independent SEO/SEM freelancers who'll promise to bring your roofing company out of the darkness and to the top of Google's rankings. But only a handful have the knowledge and experience to back it up. Here are a couple tips when deciding on a roofing SEM partner:
01
Read reviews, case studies, and testimonials:
An agency worth your time and SEM investment should have plenty of reviews, testimonials, and case studies available on their site to give you an idea of the experiences other partners may have had. Though you'll want to take this a step further and see what fellow business owners are saying on social media and in Google reviews.
02
Look for an agency that does SEM in-house:
Many agencies are quick to outsource tasks like SEM and SEO to independent contractors. And in a less competitive industry, that might not matter as much. But when roofers in your area are battling for the same pool of qualified leads, you can't afford to have your SEM and SEO responsibilities parted and sold off to the lowest bidder.
03
Find an agency that provides detailed reporting and analysis:
Giving your agency of choice free reign when it comes to spending your advertising dollars is risky. Make sure you're partnering with an agency that can illustrate how your budget is being allocated and specifically what gains are being made as a result. Your agency should be able to use these findings to set realistic and measurable goals for future growth as well.
04
Partner with a full service agency:
Pay per click advertising can be a great way to get your roofing brand in front of homeowners. But it's only one piece of the equation. Make sure you're partnering with an agency that can not only guide you through the SEM and SEO processes, but one that makes SEM/SEO part of a grander and strategic marketing plan.
Frequently Asked
Questions
Why is SEM important for roofing companies?
If you're starting from scratch, it's going to take a while before your site has enough SEO clout to really start producing leads on a regular basis. And sometimes roofing companies just don't have the luxury of waiting that long. This is where SEM comes into play. A specific and strategic pay per click campaign can get your roofing company in front of qualified leads with very little turnaround time. Though there are certainly variables to consider as you design your advertising campaign, the actual implementation of the process is fairly quick. Furthermore, you aren't wasting your ad spend on people who'll never become customers and you're only spending money when interested leads access your site. All in all, SEM is a great way for roofers to get their services noticed by the right customers without breaking the bank.
How do I know if there is an opportunity for SEM to be profitable for my roofing company?
We calculate this by selecting an applicable keyword for which a prospective client might search and analyze how many people are searching for that exact term. For example, if you're ranking for a search term like "roofing company near me" which has a monthly search volume of X, multiply that number by 12 and multiply the result by the average amount you make from a sale. That result reflects the potential earning power for that single keyword.