Did you know there are people online right this very minute—possibly in your own neighborhood—who are in need of your roofing services and are ready to buy? And if your roofing website isn't ranking, you can bet these valuable leads will be doing business elsewhere. Get your site in front of those who need it the most by partnering with roofing SEO experts, Timmermann Group.
Roofing search engine optimization (SEO) involves identifying and capitalizing on valuable roofing-specific keywords and tweaking your roofing website in such a way that Google (and potential leads) take notice. Together, we can give your site the authority and credibility it needs to advance your roofing company.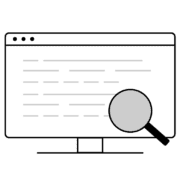 SEO Audits:
The first thing we have to do to get your roofing website ranking is to find out what's already working and where we can improve. We do this by conducting an SEO audit in which we examine exactly how your site is performing as compared to the sites of your competitors. From here, we can identify potential opportunities and make strategic recommendations for growth.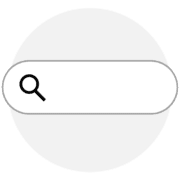 Keyword Research:
In order to get your site in front of potential leads, we have to first figure out how those leads are going about their searches and what words they're using to do so (e.g. "roofing companies near me" or "roof hail damage repair"). The more keywords we can tie to your site, the more traffic—and more sales—you'll see.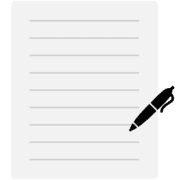 SEO Copywriting
SEO copywriting is the process of filling your site with content your customers will find valuable and informative. This will benefit your roofing company in two key ways: it will subtly remind your site's visitors that you are a trusted expert in the roofing industry, and secondly, it will let Google see that your site is a valuable resource for its own users. SEO copywriting is a complicated balance of keyword research and compelling content.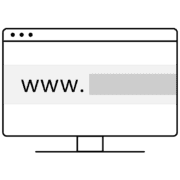 Link Acquisition:
Of course Google is going to look at more than just the words on your page when deciding how you should rank organically. It's going to see how your site is being accessed and what other sites are linking to your own. A link to your roofing website is essentially a validation that your site might be of service to those in need of roofing services.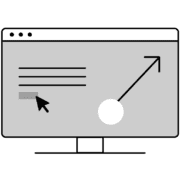 On-Page Optimization:
On-page optimization addresses all aspects of your roofing company's website—the copy, images, meta titles, descriptions, etc. When Google is deciding what roofing companies are deserving of its coveted first page, all of these variables are taken into consideration. Google's mission is to find the most reliable and relevant site for its users and it's up to you to prove that your site is just that.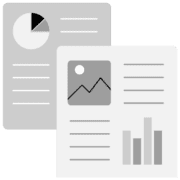 Rankings Reports:
Once your site starts to generate some organic traffic, it's time to start pulling analytics reports, analyzing data, and planning for even greater roofing SEO success. Regularly analyzing the results of your efforts is crucial to staying on the path to success.
How To Find The Right Roofing SEO Partner
A lot of companies will claim to be roofing SEO experts, but only a handful will be able to actually back it up with experience and results. So before you sign into a partnership you'll regret, here are some things to keep in mind:
Look For An Agency That:
01
Read reviews, case studies, and testimonials:
An SEO agency worth your investment should have plenty of resources you can use to help you make an informed decision. You'll of course want to visit the agency's site and see the reviews and case studies they've posted themselves, but take it a step further and see what people are saying on Google and social media for a more honest and unfiltered look. You may even want to look at sites like Glassdoor to find out what their own employees have to say about the agency.
02
Look for an agency that does SEO in-house:
Many agencies tend to outsource their SEO responsibilities to freelancers on a contract basis. This practice might work in a less competitive industry, but you need to be certain that your site is getting in front of the roofing leads your business needs. And to do this, you need to have a cohesive SEO team that works together to advance your brand.
03
Find an agency that provides detailed reporting and analysis:
If an agency says they can have your roofing company ranking #1 across the board in a day or two, they're lying. It doesn't work like that. It's important that you and the agency you pick set aggressive, yet realistic goals when it comes to ranking your website. Furthermore, your agency should be able to help you outline these goals and come up with detailed plans to achieve them.
04
Partner with an agency that understands marketing beyond SEO:
It's rare for a service like SEO to stand on its own. Optimizing your roofing site involves having a grasp on your site's development, content marketing, copywriting, and design. We suggest finding a full-service agency that can handle all of these aspects and use them to create a strategic marketing plan.
Frequently Asked Questions
Why are organic search rankings important for roofing companies?
Organic search rankings are basically Google's way of validating your roofing company. Having a roofing site optimized for search engine traffic is one of the best ways to not only reach homeowners who are ready to purchase, but convert these leads into actual sales. Simply put, securing a spot on Google's first page means you're more likely to turn a lead into a client.
How do I know if there is an opportunity for SEO to be profitable for my roofing company?
We calculate this by selecting an applicable keyword for which a prospective client might search and analyze how many people are searching for that exact term. For example, if you're ranking for a search term like "roofing company near me" which has a monthly search volume of X, multiply that number by the average amount you make from a sale. This result reflects the revenue potential for one month with a #1 ranking for that single keyword. But if you're buried on page 4 or 5 of Google, then it's highly unlikely any leads will even find you.
How important is a website to achieving better rankings?
Your roofing company's website is the most important aspect for roofing SEO. SEO is fluid and ever-changing which means that even if you're ranking #1 for a number of roofing keywords, there is still work to be done. Google is constantly evaluating your site (and your competitors' sites) to determine who is most worthy of the coveted first page of organic search results. And if you're not consistently working to make your site better, your competitors will slowly but surely edge you out. True SEO success has to be rooted in a strategic, informative, and easy to navigate website.
Learn More About Roofing SEO
SEO, or "Search Engine Optimization", is essentially the process of getting your website noticed by Google and other search engines. The better your SEO, the higher you'll rank in organic (i.e. free or unsponsored) search results. What this means for your roofing company is that when a potential customer heads to Google to search for things like "Roofing Companies Near Me" or "San Antonio Roofing Contractors", they're finding you first.
Unfortunately, ranking on Google is easier said than done. It is highly competitive, and for good reason. Keep in mind, every other roofer in the world wants their own name on Google's first page just as much as you do. A high ranking website is basically Google's way of telling potential customers what roofing companies are the most credible.
So how does Google decide who gets those coveted top spots? This is where it gets complicated. Google has a very particular and ever-changing algorithm that evaluates factors including but not limited to page speed, mobile-friendliness, backlinks, domain authority, and website content. To put it another way, a roofing company with a thorough and user-friendly website comprised of content catered specifically to those in the market for new roofs will rank higher than a website that is shoddy, slow and largely uninformative.
That's not to say that one company's roofs are superior to the other's by any means. In fact, that may not be the case at all. Remember, search engines only rank the quality of a roofer's website and domain–not the quality of their craftsmanship or customer service level.
In theory, all ranking on the first page of Google means is that customers are far more likely to come across a high ranking roofing website as compared to the low ranking site. This increased visibility puts the high ranking site at a major advantage when it comes to closing the deal.
To put it simply: People trust Google. They trust it to give traffic updates, buy movie tickets, deliver weather forecasts, find the best sales, turn on the lights, and answer every random question imaginable. So it shouldn't come as a huge surprise that they're trusting in Google to find the best roofers as well. In the eyes of your consumers, a high ranking page on Google is the ultimate signal of trust and authority.
A website that ranks on the first page of Google is the best lead machine you'll ever use. Unlike GoogleAds (which naturally favors Google's paying clients), organic search is not a pay-to-play club. Your competitors can't just pay the folks at Google a bunch of money in exchange for your spot on the first page. That valuable real estate is simply not for sale. A medium like radio or TV, in contrast, has only a small amount of commercial inventory available, which will often go to the highest bidder. And once it's gone, it's gone.
And because ranking on Google is not a saleable commodity, it will also yield you your best ROI. While developing and maintaining your website will certainly be a fair and necessary financial investment on your end, your high ranking website is essentially free. You don't need to pay Google for the web traffic it generates. In theory, millions of people could click that link and it won't cost you a dime.
So consider this next time you're scouting neighborhoods searching for storm damage in hopes of chalking up your next sale. These homeowners are likely way ahead of you and are already Googling roofing companies in the area. The question is, are they finding you? Or are they finding your competition?