Optimizing your website for search engines can be the difference between the success and failure of your firm. Getting the most out of your website through search engine optimization takes the experience of a tenured law firm SEO expert.
Law firm search engine optimization involves carefully researching what sets your firm apart from the competition and utilizing these strengths in such a way that Google (and potential clients) take notice. Through tailored SEO services, we can position your firm for success.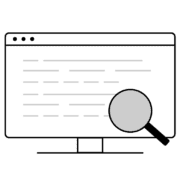 SEO Audits:
The first step to getting your law firm website to rank is to find out what's already working and where improvements can be made by way of an SEO audit. We'll examine every aspect of your site's current structures and practices. From this, we'll develop strategies designed specifically to bring your website out of the darkness, into search engine rankings and in front of potential clients.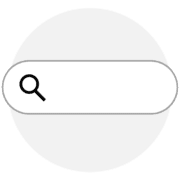 Keyword Research:
As the catalyst for all SEO services, keyword research is the process of uncovering what specific words and phrases your law firm's potential clients are searching for (e.g. "DUI lawyer near me" or "how to find a good attorney") and figuring out the best strategies for getting your site to rank for as many as possible.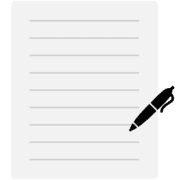 SEO Copywriting:
SEO copywriting is the practice of increasing your site's credibility and authority by filling it with informative copy that relates specifically to your clients' (and potential clients') needs. For some firms, this practice spans the home page and key menu items. For others, it may involve strategic blogging or other content marketing efforts. No matter the medium, SEO copywriting for law firm sites is a complicated balance of keyword research and compelling content.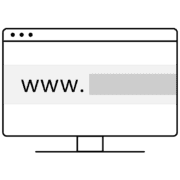 Link Acquisition:
Link acquisition is the practice of getting other sites to link to your law firm's site. A link to your site is essentially a vote of authority or proof that your law firm's website is a valuable and reliable resource for those needing legal advice or services.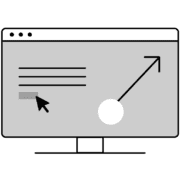 On-Page Optimization:
On-page SEO addresses all aspects of your law firm's website—the copy, images, meta titles, descriptions, etc. When calculating which law firm sites to display when a user is in need of legal services, all of these very specific aspects are taken into consideration. Google's mission is to find the most reliable and relevant content and it's up to you to prove that your law firm's website fits the bill ahead of your competitors.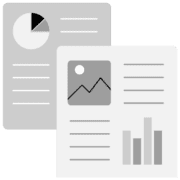 Rankings Reports:
We can help your law firm pull regular reports with your site's rankings, analysis, and suggestions for strategic improvements, adjustments, or changes.
How to Find the Right Law Firm SEO Company
It's up to you to find the SEO partner that can work with your law firm to develop an effective, and measurable, SEO plan. Here are some aspects to keep in mind as you search for quality law firm SEO services.
What you can do to prepare for your search:
01
Read reviews, case studies, and testimonials:
Surely we don't need to explain to you the importance of doing thorough research before partnering with an outside agency. And it's no different when searching for the right SEO partner. Use the agency's site, Google, and social media to find out what their current and previous clients are saying. You may even want to look at sites like Glassdoor to find out what employees are saying about the agency. These are great strategies when it comes to learning about a new marketing partner.
Look for a law firm marketing agency that:
01
Offers in-house SEO services:
There is no shortage of SEO companies, freelancers or contract vendors who partner on a case by case basis with a larger agency. And for a less competitive industry, this practice might be somewhat excusable if not acceptable. But when it comes to your law firm, you need to partner with a law firm marketing agency that has all key players under the same roof and all aspects of your site (including SEO) under control.
02
Provides detailed reporting and analysis:
Ranking your website on the various search engines is not something that's going to happen overnight. This is why it's important for you, in partnership with your selected agency, to set measurable goals and have a clear plan to achieve these goals. Your legal marketing agency should help you outline these goals and provide clear and detailed reporting, and plans for additional steps throughout your partnership.
03
Understands legal marketing beyond SEO:
It's rare for law firm SEO services to stand on their own. That is, it's unlikely that you'll be able to rank your website without those behind your site having an equal grasp on development, content marketing, copywriting, and design. Whether these services are handled by your law firm, your agency, or a combination of the two, your SEO plan will only be stronger if it's part of a larger, all-encompassing digital marketing plan.
Frequently Asked Questions
Why are organic search rankings important for law firms?
Organic search rankings are an invaluable accreditation for your law firm and the best way to introduce your law firm to prospective clients who are actively searching for legal services. Simply put, securing a spot on Google's first page means you're more likely to turn a lead into a client.
How do I know if there is an opportunity for SEO strategy to be profitable for my law firm?
We calculate this by selecting an applicable keyword for which a prospective client might search and analyze how many people are searching for that exact term. For example, if you're ranking for a search term like "DUI lawyer near me" which has a monthly search volume of X, multiply that number by 12 and multiply the result by the average amount you make from a case. That result reflects the potential earning power for that single keyword. But if you're buried on page 4 or 5 of Google, then it's highly unlikely any leads will even find you.
How important is a website to achieving better rankings?
Your law firm's website is the most important aspect for law firm SEO. SEO is fluid and ever-changing which means that even if you're ranking #1 for a number of law firm keywords, there is still work to be done. Google is constantly evaluating your site (and your competitors' sites) to determine who is most worthy of the coveted first page of organic search results. And if you're not consistently working to make your site better, your competitors will slowly but surely edge you out. True SEO success has to be rooted in a strategic, informative, and easy to navigate website.
Learn More About Law Firm SEO
Search Engine Optimization (or "SEO") is the process of getting Google and other search engines to rank your website on the first page of the search engine's results when a user types a specific search term or keyword. The more optimized your website becomes, the higher you'll rank in organic (i.e. free or unsponsored) search engine results pages. This is especially important in the law firm marketing sector. For example, when someone Googles "law firm nashville tn" or "car accident lawyer orange county" wouldn't you want your firm's name to be one of the first listings they see? Of course!
If only it were that easy.
Getting ranked on a site like Google is, unfortunately, highly competitive and rather difficult. Remember, for any given search term, only ten websites can be featured on Google's first page. And every lawyer in the world wants to be listed there just as much as you do. It's basically the Internet's sacred ground, and entering that club is no easy undertaking.
Google takes a lot of variables into consideration when deciding which websites to feature on its highly coveted first page of search results. Factors such as page speed, mobile-friendliness, backlinks, domain authority, and website content are all taken into consideration as Google calculates which sites are deserving of being in the top ten and which sites will be buried on a latter page that the average user will likely never see.
Is it a perfect system? Not really. Keep in mind, Google is not in the business of ranking law firms. They're in the business of ranking law firm websites. Even the best law firms can fall victim to being unranked if their websites aren't optimized just right. Keep in mind, just because you're not ranked higher doesn't mean you're doing anything wrong. It just means your website could be optimized better. Basically a higher ranking means more visibility, which means more leads, which means more clients.
Chances are that someone in your community is doing a Google search for lawyers in the area as you're reading this. The question is, are they finding you? Or are they finding your competitors? This is where law firm SEO services come in. Your website has the potential to be the biggest 24/7 lead generator you'll ever have…but only if people see it. Do not miss out on a potential opportunity because your site has been relegated to page nine instead of page one. By optimizing your website for search engines, you exponentially increase the size of your potential audience and pool of potential leads.
Ranking on the first page of Google is an invaluable signal of credibility for your law firm website. It's basically an endorsement from arguably the world's most trusted website. And once you make the initial investment in your site, the increased traffic and leads you generate from Google will not cost you anything extra. Unlike a pay-per-click campaign (e.g. GoogleAds), you won't owe Google a penny no matter how many people click on your listing. You simply won't find a better cost per lead than that. And since rankings are earned and not sold, you're not going to be forced out or outbid for your top spot by a more powerful firm with deeper pockets.
Google is not going anywhere and in terms of lead generation, a search engine optimized site is more valuable and cost-effective than any TV or radio spot you'll ever pay for. Law firm SEO strategy is the best way to get your firm in front of potential clients who are actively looking for your services.