Timmermann Group and Pendulum PR have partnered to provide an end-to-end cannabis marketing agency and cannabis public relations solution for the cannabis industry. Together we provide decades of industry and marketing expertise.
Our Cannabis Marketing Expertise
It should come as no shock to hear that the cannabis marketing industry is growing rapidly, so much so that it can seem impossible to keep up with. Fortunately, the teams at Timmermann Group and Pendulum thrive on keeping up with every twist and turn and growth spurt that occurs in the cannabis space. That dedication and drive to constantly evolve, grow, expand, and deepen our work and how we do it is a perfect fit for clients in the cannabis marketing industry.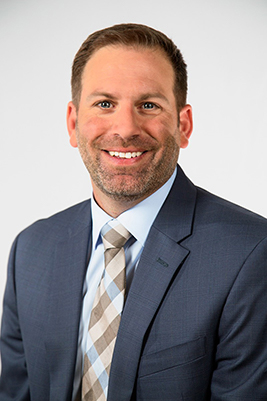 Chris McCloud
Founding Partner, Pendulum PR
Chris McCloud is a dynamic communicator who helps a wide variety of clients achieve their public relations goals.  Chris represents the public and media relations needs of organizations in a diverse range of industries with a strong focus on cannabis, alternative healthcare, gaming, law enforcement, technology and state government.
Over his career, Chris has counseled CEO's, Governors and other state leaders on a variety of important issues.  He has worked with investors and advocates to gain government and public support for critical legislation that ensures patients have access to medical cannabis.  He has worked with industry leaders to promote patient services and educate the public on the benefits of medical cannabis. And he has spearheaded campaigns that draw attention to the dangers of opioids to support the long-term health of patients.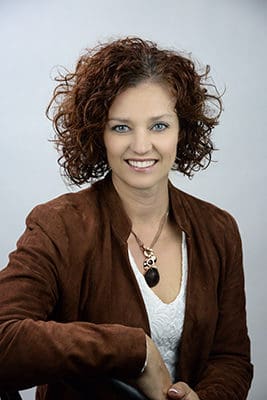 Chris Herbert
Co-Founder, Pendulum PR
Chris Herbert has built an accomplished career through public relations and strategic communications positions that span a broad range of industries including technology, government, cannabis, healthcare, education, and non-profit.
With nearly 20 years of experience in media and communications, Chris works with companies and organizations to develop and implement effective public relations and media engagement campaigns as well as corporate communications and crisis management plans to achieve their goals.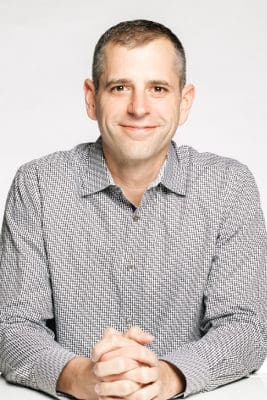 Rob Timmermann
Founder & CEO, Timmermann Group
Rob Timmermann has been a leader in the digital marketing industry for more than twenty years. Rob believes that properly executed, digital marketing shouldn't be viewed simply as a necessary line-item expense but rather as a smart investment that will help your company achieve its business goals and objectives.
As a business owner himself, he understands the importance of being able to measure the results of a marketing campaign and to tie them back to sales and return on investment. His constant desire to improve processes and optimize performance, and to never accept 'that's the way we've always done it' as an excuse for lackluster results, makes him an influential, dynamic voice in the industry.
Cannabis Marketing Case Studies
Our Most Popular Cannabis Marketing Agency Services
Although we are a full-service cannabis marketing agency, these are some of the most popular services we utilize to produce results for our clients.
Learn More About Cannabis Marketing
Being a very new industry, there's a lot to learn about cannabis marketing, and it's rapidly evolving, maybe even more so than any other industry. Developing a deeper understanding of cannabis marketing and its specific strengths and opportunities is key to developing your business, whether you're working with an agency partner or not.
Cannabis marketing is the process through which dispensary owners, processors, growers and others that touch the cannabis industry promote their products and services and educate a broader audience on the science of cannabis. An effective cannabis marketing plan utilizes unique branding and public relations strategies to inform, educate and build trust within targeted markets.
Despite pushes to erase the stigma surrounding marijuana usage, cannabis brands, and cannabis marketing agencies in general still see greater challenges and more restrictive advertising regulations as compared to their less controversial counterparts.  Having an expert partner that understands how to effectively navigate these restrictions is critical to effectively reach people, building your brand and increasing your ROI.
As of January 1, 2020, 11 states (plus Washington D.C.) have legalized medicinal marijuana, with another 22 having provisions for legal medicinal usage. As research suggests that nearly two out of three people in America are in favor of full legalization, states' participation is expected to climb in the coming years.
In general, marketing the cannabis industry is a relatively new concept and requires uniquely specific strategies. Because of Federal restrictions and individual state by state regulations and laws, Cannabis remains one of the most restrictive industries in the United States with no shortage of roadblocks when it comes to public communication. For instance, in Colorado—the first state to legalize recreational usage, and arguably the state still most synonymous with the movement at large—it is still illegal to advertise marijuana-related products on billboards. In 2019, CBS famously denied a pro-legalization PSA during its broadcast of the Super Bowl. And major digital platforms like Facebook and Google are still, in most respects, unwavering in their opposition to running paid advertisements for recreational drugs even in states in which they're legal. Finding new avenues to get your business's name across is not impossible but it does take a level of marketing and public relations expertise to effectively leverage unique strategies that work within the restrictions put on the industry.
While marketing platforms adapt to a less stigmatic and more culturally appropriate view of recreational cannabis usage, cannabis marketing strategies will assuredly continue to acclimate and advance as well. A cannabis brand that lays a solid marketing foundation early will be well ahead of those who have not and can capitalize faster than the competition. As regulations begin to loosen and platforms become more open to the growing industry, the potential gain for cannabis operators is limitless.
According to Forbes, the North American cannabis market is expected to reach $47.3 billion by 2027 (up from just $9.2 billion in 2017). Basically, if you're a grower, processor, or dispensary and these trends continue, you could be in for a lucrative run in the coming years. Being the first of the cannabis brands to the market helps but is not always necessary to be the dominant force in your market. But as the industry grows, so does your competition. For this reason, it's more important than ever that your cannabis company stakes its claim in your local market through every means possible.
Make no mistake, your competition is out there and they want a dominant share of your market. The number of regulated dispensaries in the United States is on the rise in major cities and small towns throughout the country. So if you're an existing retailer taking solace in the fact that you're the sole game in town, don't get too comfortable. With expanding recreational markets and new cannabis brand services emerging like online ordering and home delivery, customers' reliance on a single retail outlet is shrinking.
Marketing your cannabis services and business means identifying your customers and potential customers and connecting with them in ways that your competitors are not. Who is your target audience? What keeps them coming back? What are you doing that sets your operation apart? What are you offering that is different (and better) than the rest? If you haven't taken the time to answer these questions and put together a strategic marketing plan to stay ahead of the curve, now's the time.
Many marketing firms claim they are marketing experts but few have expertise in both cannabis brand public relations strategy and a consistent track record of driving customers and ROI through proven digital and grassroots marketing strategy. Timmermann Group was recently voted the top marketing firm in St. Louis because we help our clients grow their businesses. Now we are joining forces with Pendulum PR and Creative Strategies – a proven strategic cannabis public relations firm – to offer the most comprehensive end to end marketing approach available on the market today and all designed to meet your growing operation. Pendulum has been working with clients in cannabis and ancillary cannabis markets across the United States since 2015. With restrictions still very much in place in the cannabis world, choosing cannabis marketers that can not only deliver digitally, but also create and execute a robust earned media and public education plan, is essential in the booming cannabis marketplace.