Too many company "blogs" these days are basically little more than press releases, accomplishments, or general advertisements disguised as blogs. The fact of the matter is: Your customers probably aren't interested in any of it. If you're not writing with your audience in mind, you're missing the mark. And if your blog isn't generating valuable traffic, it's not doing its job.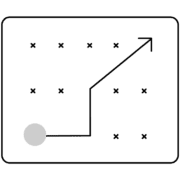 Initiation and Strategy
Before we start any blog process, we first take the time to get to know your team, your brand, and your goals with regard to blogging. We interview your key stakeholders in an effort to know all we can about your industry, your target audience, and what sets your business apart from the competition. This process allows us to craft content through your voice that speaks to your consumers effectively and advances your company's mission.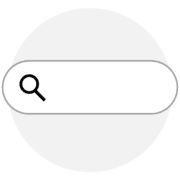 Research
When it comes to effective and thoughtful blogging, "winging it" just isn't an option. Crafting a blog designed with SEO in mind requires thorough research at every step in the process. And getting started with the perfect SEO keywords (with the right search volume, manageable competition for rankings, and the potential to improve rankability for your existing pages) is often the toughest obstacle. Exploring and developing topics and content opportunities surrounding that keyword are also essential to the SEO process.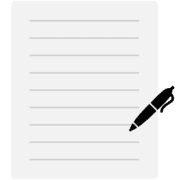 Copywriting
Taking an idea and translating it into a valuable piece of content is no easy feat. Yes, you'll find tools online that can check your spelling, syntax, and other important aspects of your writing. But if you don't have a competent copywriter (or several) to accurately convey information to your audience in a unique and captivating voice, you're selling yourself short.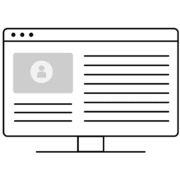 Blog Publishing
The final step in the process, publishing, may seem pretty straightforward at first glance. But it's so much more than a simple "copy, paste, publish" sequence. In the interest of SEO, the ADA, and overall user experience, your blog needs to have the right crosslinking strategy in place, optimized media, organized URL structure, proper meta and alt tagging, and more. You can't afford to risk the potential success of your blog with a last-minute oversight.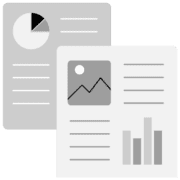 Data Reporting and ROI Tracking
As is the case with any marketing initiative, you need to know how to measure the success of your blogging efforts. After all, if no one is reading, clicking, or reaching out to know more about your products and services, there's still work to be done.
How to Choose the Right Blogging Agency
If you own a plumbing company, your goal shouldn't be to find a blogging agency that specializes in blogs about plumbing. Your goal should be to find an agency that knows how to do thorough research, ask the right questions, and produce regular content that appeals to your target market and catches the attention of Google and other search engines. Here are a few things to look for…
Find an agency that…
01
Doesn't outsource their work
In your search for the perfect agency, you're bound to come across several that are ready to hand off blogging responsibilities to whichever freelance writer will do it for the least amount of money. This not only blurs the lines of communication and prolongs the overall publishing process, but it cheapens your brand. For the sake of clarity and the sake of keeping processes moving, it's always best if your content team is housed under one roof and is actively involved in every step of your blogging initiatives.
02
Understands your target audience
Again, you're not going to find a team of agency copywriters who are also members of the local Plumbers Union, but you don't have to. Experienced copywriters should excel at finding the right information and expressing it in a way that captivates your readers, enhances your brand, and strengthens your website.
Frequently Asked Questions
Can I just write my own blogs?
Yes, you most certainly can. However, the problem we see all too often from those who do is that blogs are produced without purpose, initiative, or strategy. These blogs fail to connect with your audience and don't do much in terms of driving valuable leads. In addition, if you're not building a blog around a specific SEO strategy, you may risk hurting your site's search engine power. None of this is to say that your writing is bad, mind you. Even a well-written piece of content can do more harm than good in terms of SEO and lead generation. It is always best to partner with an agency that can guide you through the blogging and SEO process.
How long does blogging take?
Every blog is different and requires varying amounts of research both on the content side and the SEO side. While you could probably knock out a 300-word blog about your upcoming Memorial Day sale in a half hour or so, it's not going to do much for your overall content strategy. Building a blog the right way requires thorough keyword research, an optimized content strategy, involved market analysis, and of course content research (and that's all before a single sentence of copy is written). The right blogging agency isn't going to drag out the process (blogging needs to be timely, of course) but be wary if an agency promises a worthwhile blog in an hour or two.