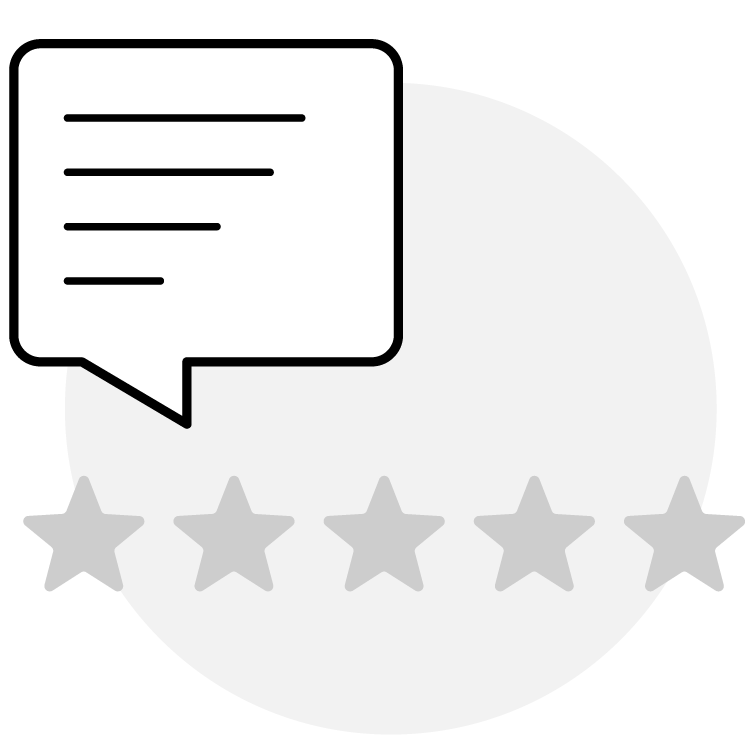 What is
Review Generation?
Review generation is the process of generating positive online customer reviews for your business through various digital platforms and directories such as Google My Business.
When a consumer heads to Google to find a product or service, it's not merely a flashy website or promo code that will sell them. Shoppers are actively seeking out opinions of fellow consumers to determine what to buy and where to buy it. It's this review-based culture that has turned sites like Yelp into multi-billion dollar operations. You can safely assume that the vast majority of your new customers have visited your website or found you on Facebook before making a single purchase.
Twenty years ago, an unsatisfied customer might vow never to return. Worst case, they might tell a few friends to do the same. Today, every single customer with an opinion about your business–good or bad–has instantaneous and unrestricted access to a platform that reaches millions of people every day.
And their voices are being heard.
Positive customer reviews are basically a social validation that your business is as good as advertised. And even the negative reviews (if responded to appropriately) add authenticity to your business, expose aspects that could be improved, and give you the opportunity to demonstrate to prospective customers how you resolve customers' negative experiences.
However, generating and monitoring reviews can sometimes be an uphill battle. A solid review generation plan involves asking your consumers for reviews and then presenting the data in a fashion designed to increase awareness of your brand and ultimately grow your business.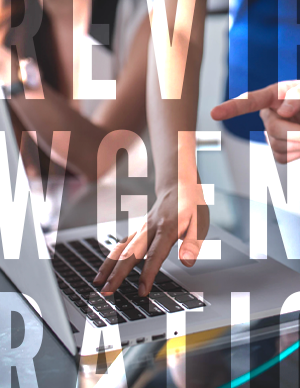 Why is Review Generation
Important?
Whether consciously or subconsciously, it's a proven fact that consumers buy into the recommendations of others. In fact, 70% of consumers trust personal reviews as much as professional reviews. If someone has something nice to say about your business, you want as many people to hear it as possible.
The second reason isn't quite as blatant, but it's just as crucial (if not more so).
Imagine you're the owner of a bakery with a small, but loyal, fanbase of neighborhood cupcake aficionados. Every time they stop in, they tell you how your cupcakes are the best they've had. They're checking in online, sharing photos, and showering you with social media praise at every visit.
While all of this digital flattery is sure to be noticed by future customers, you might not realize that search engines are also taking notice. Yes, Google is paying attention to your reviews and customer ratings probably even more closely than you are. Google's mission is to provide users with quality information for every topic under the sun. So when someone whips out their phone to find "Best Cupcakes St. Louis", Google is analyzing what other customers are saying in a highly calculated effort to provide the most accurate search results. A few five-star ratings and complimentary reviews will go a long way in setting your bakery apart from the competition.
Why Choose
Us?
Unfortunately for many industries, it's not always easy to generate customer reviews. In terms of getting rated online, a trendy coffee shop with lots of foot traffic certainly has an "Instagrammable" edge over that of the B2B manufacturer that produces that shop's paper cups, for example.
It's our job to level that playing field. We work with B2B and B2C businesses of all sizes in a range of industries for review generation.
We'll identify the best industry-specific review platforms and most effective messaging strategies for your brand so you can focus your time and energy on growing your business.
Each month on your behalf, our team will contact satisfied clients and attempt to collect their reviews so that Google and potential new customers will take notice. Our messaging strategies are designed to bring the best reviews forward while encouraging negative reviews to be handled more discreetly. This gives your operation the chance to personally address displeased consumers without jeopardizing your online reputation.
We'll also provide you with a detailed report outlining what consumers are saying, so you can focus on keeping your customers satisfied.
Furthermore, as Timmermann Group specializes in SEO and Local Search Optimization packages for our clients, review generation serves as a perfect tie-in.
Contact us today to find out how Timmermann Group can help your business with review generation.