Our goal as an enterprise SEO agency isn't to reinvent or alter your brand. Our focus when it comes to enterprise SEO services is protecting your brand and reinforcing the expertise and credibility your business offers. By implementing the right Search Engine Optimization strategies, you're essentially gaining more control of your share of the market and exponentially widening your digital audience. Our corporate SEO experts will work with your internal team to give your brand the first page Google rankings it deserves.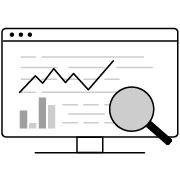 Establishing SEO Goals
Setting goals is the first step to building a thorough Search Engine Optimization strategy. Lead indicators will typically include keyword rankings and increases in organic traffic. Lag indicators may include variables such as conversion rates and organic traffic-related revenue.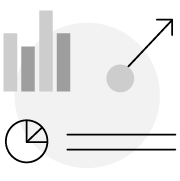 Measuring Baselines
Before we can monitor our SEO progress and achievements, we'll want to set data baselines and find out how you're already performing. From there, we can accurately measure our progress.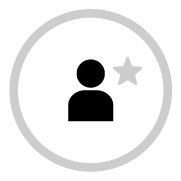 Evaluating Competition
For every keyword phrase, someone (i.e., your competition) is already doing well in search engine rankings. Who are these companies, and what are they providing that your site isn't? By understanding what it takes to rank and recognizing the opportunities and challenges your own site faces, you'll be ready to challenge that top spot.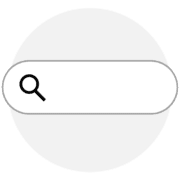 Keyword Research
Your business's SEO plan begins with keyword research or identifying the words and phrases your customers are already searching for on search engines. While you likely won't rank for all of these keywords, this process allows us to select the most valuable and realistic targets that are going to attract the right audiences.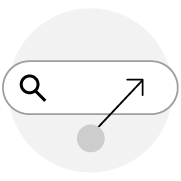 Keyword Strategy
Once we've selected the right keywords, it's time to identify which companies are already ranking for these keywords, how they got there and what your company can do better. It's time to build an SEO campaign to position your website as the go-to source for as many target keywords and phrases as possible.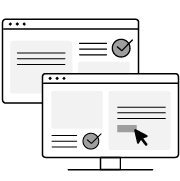 Technical SEO
Technical SEO is an often overlooked aspect of enterprise SEO, but it's one of the most important. The goal of technical SEO is to optimize your site's infrastructure, making sure your site is ready to be accessed, crawled, and interpreted by Google and other search engines without issue.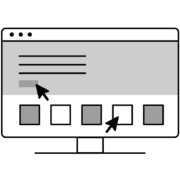 User Experience
User Experience (UX) describes the experience a visitor has on each page of your website. UX can significantly impact your site's ranking because, at its core, Google seeks to refer its users to quality sites. Google has even gone as far as to develop a set of Core Web Vitals as ranking factors when ranking a website. Those ranking factors are; Largest Contentful Paint (LCP) which concerns how quickly each web page loads; Cumulative Shift Layout (CSL) which is the stabilization speed of the page; and First Input Delay (FID) which refers to the rate at which the page is interactive.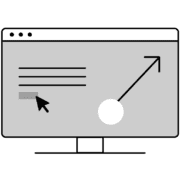 On-Page Adjustments
Search engines are designed to find the best and most relevant content, and they're looking at more than just the words on the page to find it. Your on-page SEO is affected by each page's copy, content, images, meta titles, descriptions, and more. And if users aren't engaging with your site in a meaningful way or finding the content to be relevant, your rankings are going to suffer.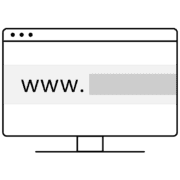 Link Acquisition
Link acquisition is the process of improving your domain authority by getting other reputable websites to link to your own. Our link acquisition strategy consists of producing linkable assets and promoting and then acquiring links to those pieces of content.
How to find the right Enterprise SEO Agency
Picking the right enterprise SEO firm is a major step you should not take lightly. Do your research and find an agency that can bring value to your business and serve as a trusted enterprise SEO service provider.
Here are some things to look for in an SEO agency partner:
Too many agencies nowadays outsource specific marketing tasks, and enterprise SEO services are no exception. Your SEO is too important to be sold off to the lowest bidder. For several reasons, it's better to find enterprise SEO firms that performs all their SEO strategy work in-house, so you can be sure you're working directly with a partner invested in helping you succeed.
02
Provides detailed reporting and analysis
Know ahead of time that there's no "SEO finish line." This ongoing process requires constant and open communication with your agency regarding planning, strategies, and ideas for the future. Beware of enterprise SEO companies that obscure their process or dodge questions about what work their SEO team is doing for your business.
03
Understands marketing beyond SEO
Find an enterprise Search Engine Optimization firm that handles all marketing facets, not just SEO services. These agencies will develop the best and most thorough plans for your enterprise and can work most comfortable with your internal marketing teams. Choose an SEO agency that can utilize these additional services or has an expert understanding of them, and you'll be sure to see the results reflected in your SEO rankings.
Frequently Asked Questions
Why partner with an agency for enterprise SEO?
SEO best practices are constantly evolving, and it's virtually impossible for one company to stay on top without some assistance. Even if you're search engine rankings are #1, your competitors (and their agencies) are analyzing how you got there and what it'll take to take over that spot. You need a team on your side that can monitor what's working and be ready to adjust your marketing strategy at all times.
What is the role of enterprise SEO?
SEO isn't essential to getting your name out there unlike a small business or startup. Enterprise SEO services are aimed specifically at the needs of enterprise companies, and aren't about brand recognition as much as it's about brand protection. Enterprise SEO, if done correctly, strengthens your brand and cements your status as a leader in your industry.
What are the benefits of enterprise SEO services?
A high rank gives your website, brand, and reputation a vote of confidence from one of the world's most trusted sites: Google. If users value your content, Google values your website. A high rank means more leads, more customers, and more revenue.
How do I know if enterprise SEO is right for my business?
Have you reached every potential customer? Has your competition given up? Are you generating too much revenue? Of course not. We can't imagine a scenario in which enterprise SEO wouldn't be right for a large corporation.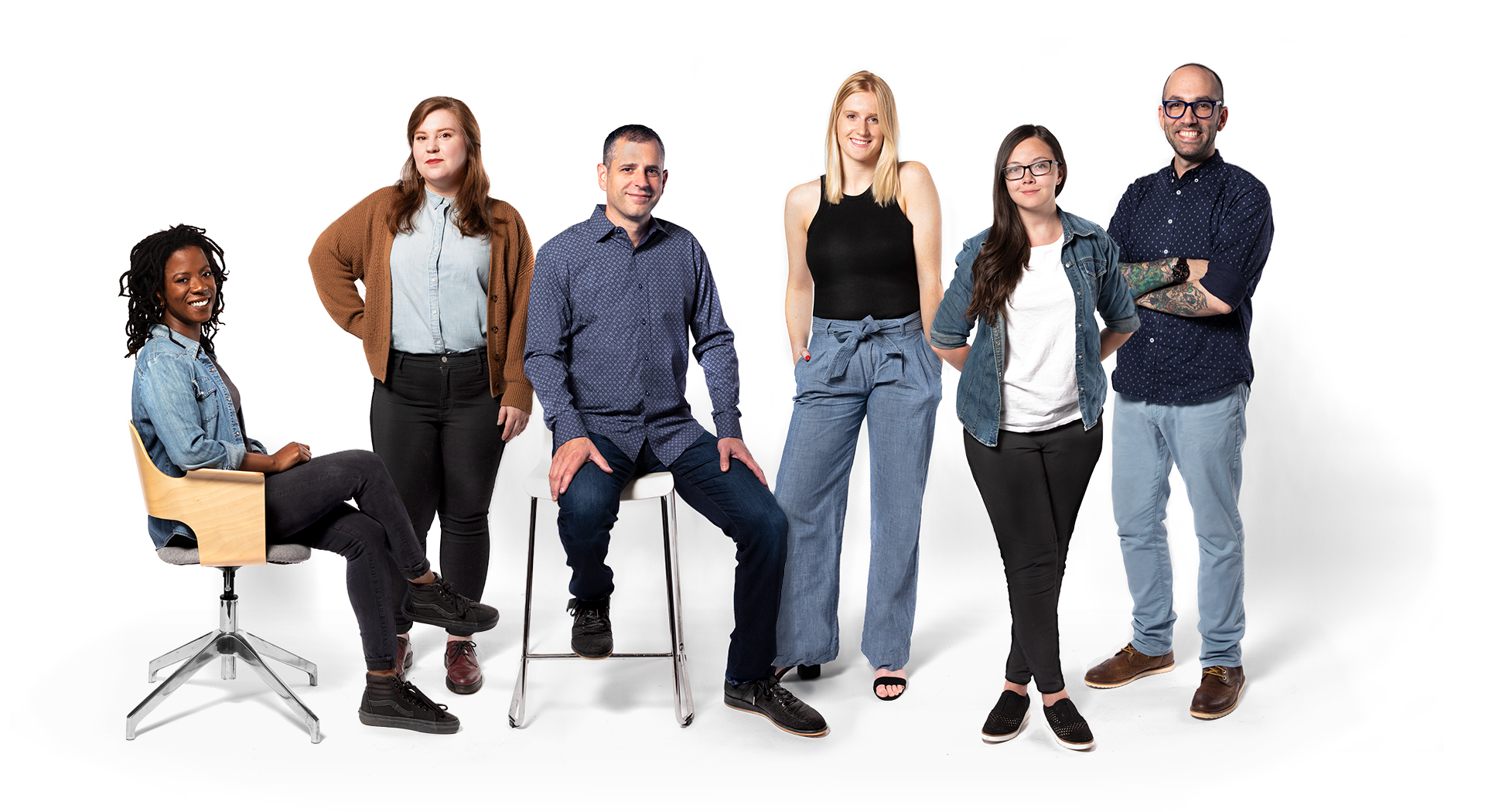 Why You Should Work With Us
Why should you work with Timmermann Group for Enterprise SEO services? Because we have effective enterprise search engine optimization experience and we are the best. But don't just take our word for it: We had the honor of being named Best Marketing Firm by Small Business Monthly. We were also nominated for Best in Web Design and Best in Customer Service, and these are honors we don't take lightly.
Our Awards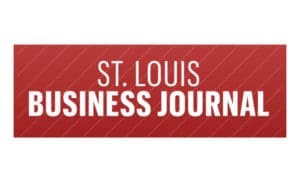 St. Louis Business Journal
St. Louis' Largest Advertising, Marketing, and PR Firms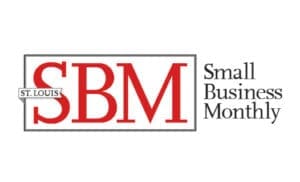 St. Louis Small Business Monthly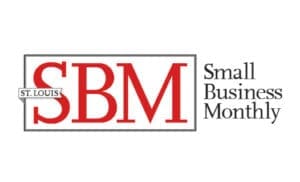 St. Louis Small Business Monthly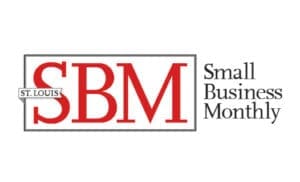 St. Louis Small Business Monthly
What is Enterprise SEO?
SEO, or "Search Engine Optimization," is the process of bringing your website as high as possible on Google's organic search engine rankings by optimizing its content, media, web development and overall user experience. A high ranking puts your company's brand and the products and services you offer in front of countless new leads and customers every single day. Enterprise SEO strategy is simply Search Engine Optimization for large corporate websites with in-house marketing teams that require an enterprise SEO consultant.
A high-ranking position on Google, or other search engines, is a badge of honor; an invaluable accreditation from one of the world's most trusted sites that your business knows what it's doing. The order in which these sites are ranked is the result of Google's mysterious and ever-evolving algorithms. The challenge lies in figuring out how to get these algorithms to not only index your website, but also rate it higher than the sites of your competitors. Unfortunately, getting Google to work in your business's favor by way of a higher ranking can be a confusing and exhausting endeavor.
The first page of Google's organic search results is arguably the most valuable and competitive piece of advertising space for your business. When's the last time you Googled something and scrolled beyond the first page of search results? Unfortunately, unlike other modes of advertising⁠—TV, radio, social media, banner ads, billboards, etc.⁠—this prime real estate cannot be bought or sold. It can only be earned.
A major component of enterprise SEO strategy is brand recognition, which puts established enterprises at somewhat of an advantage in certain situations. If you Google "hammers," for instance, you'll find Lowe's and Home Depot's collections right there on page one, a placement that a local family-owned hardware store could only dream of.
Despite this, however, enterprise SEO strategy is still anything but simple. Remember, the primary job of Google is to help its users, not your business. It doesn't matter how many units you moved last year or by what percentage your annual revenue increased. If users aren't coming to your website and getting the reliable information they're searching for, Google won't recognize you as a valued resource, and that will be reflected in your ranking.
Furthermore, as a large enterprise, your competitors have permanently affixed a target to your back. Just like Home Depot and Lowe's, you are all vying for that top spot. Your business needs a detailed and scalable SEO strategy; a strategy rooted in data analysis, market research, and audience outreach. Your approach to SEO needs to strengthen and protect your brand by building trust amongst your consumers and future consumers.
A common misconception is that enterprise SEO can be handled in-house or rolled into the internal marketing team's job responsibilities. And while we can't speak specifically to your team members' skill sets, we can say that it is scarce to develop and implement a thorough and effective enterprise SEO strategy internally. Your best bet is always to find a reputable, outside enterprise SEO consultant to help you develop a strategy, identify target keywords, optimize landing pages, discover link acquisition targets, and take on the technical and off-page SEO components. There is no "set it and forget it" approach to SEO⁠. It is always evolving, which means that even if you're number one today for a few keywords, you have to work to protect those rankings and keep them from falling because the competition is always trying to outrank you. To manage this effectively, you need someone who can dedicate their time and energy to these tasks while keeping up with the latest SEO trends and tactics.
For more information on enterprise SEO consulting or to learn what SEO opportunities might be available for your business, Contact Us.