Strategic SEO for Manufacturers
Search engine optimization (SEO) for manufacturing companies involves researching the facets of your manufacturing company that set you apart from the competition and expressing these strengths in such a way that search engines (and your prospective leads) take notice. As a digital marketing company with years of experience in the manufacturing industry, we can get you on track to search engine optimization.

Manufacturing SEO Services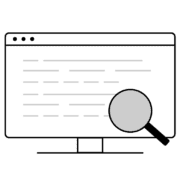 SEO Audits
Whether you know it or not, your manufacturing website might already be in the SEO mix for at least some important keywords. For this reason, our first step is to analyze how your site is already performing in terms of search engine optimization. We'll learn what's working and what can be improved, then put together a series of detailed strategies to get your manufacturing site where it needs to be to generate leads.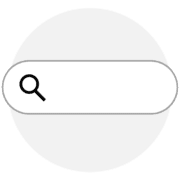 Keyword Research:
Keyword research is the SEO process of discovering the words and phrases your target audience is searching for. By knowing how your prospective clients go about finding products and services online, you can better position your manufacturing company's website to be front and center when they do.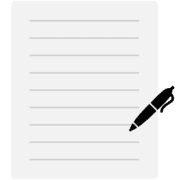 SEO Copywriting:
Through carefully-executed SEO copywriting, you're improving the authority and credibility of your manufacturing site by injecting informative and engaging copy written to serve your potential client pool. For some, this practice might be limited to the home page and maybe a few other key landing pages. And for others, SEO copywriting spans to blogging and content marketing efforts as well. SEO copywriting uses keyword research to make creative copy strategic.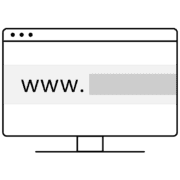 Link Acquisition:
Link acquisition, or off page SEO, is the process of having other relevant sites in the manufacturing industry link back to your own. Consider these links as essentially "votes of confidence" or proof of authority in your site--a metric deemed highly valuable by major search engines.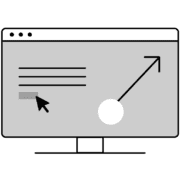 On-Page Optimization:
Every aspect of your manufacturing company's website—the words, the photos, the descriptions, the meta titles—affects your on-page optimization. In other words, when search engines evaluate which manufacturing sites are most applicable for a given search term, all of these on page SEO variables come into play. If your site is missing the mark in any of these categories, you could be missing the mark.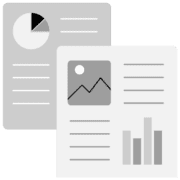 Rankings Reports:
We help manufacturing companies identify trends in their site's search engine rankings as well as offer suggestions for ongoing improvements. Our reports also include session and conversion data from Google Analytics.
How to find the Right Manufacturing SEO Partner
Choosing the right SEO agency to take your manufacturing website to the next level is an important decision that requires a great deal of research and consideration. Here are some tips to keep in mind.
What you can do to prepare for your search:
01
Read reviews, case studies, and testimonials:
Yes, you're going to want to do your homework before landing on a manufacturing SEO agency partner. Do they just offer on page SEO strategy, or do they also provide local SEO and off page SEO services? Check out each agency's website for posted reviews and see what people are saying on Google and social media for, perhaps, a more honest and unfiltered look. You can even view sites like Glassdoor to see what an agency's own employees have to say about the company. The more information you have up your sleeve, the easier this decision will be.
Look for a manufacturing SEO company that
01
Does search engine optimization in-house
Too many agencies nowadays tend to contract out important aspects of the site development process, and outsourcing SEO strategy is perhaps one of the most common practices. And for a smaller website, or a business with a wider target audience, this might not be much of an issue. But when your pool of potential clients is highly targeted, you want to know exactly where all of your SEO efforts are coming from. We highly suggest finding an agency with a common, in-house team all working toward the same goal.
02
Provides detailed reporting and analysis:
Ranking your manufacturing company's website is not something you'll be able to accomplish in just a day or so. This is why it's imperative that you partner with an agency that will continuously monitor your site's SEO traffic, perform keyword research, monitor keyword rankings, and use this data to set measurable goals for long-term gains.
03
Understands marketing beyond SEO:
Grasping the ever-changing intricacies and best practices of manufacturing SEO is a wonderful thing, but without a team in charge of development, content marketing, copywriting, design, and every other aspect of your manufacturing company's site, you're not going to see the results you want. Manufacturing SEO strategy is only effective when built into the larger scope of your digital marketing strategy.
Frequently Asked Questions
Why are organic search rankings important for manufacturing companies?
Organic search rankings are basically Google's way of accrediting and legitimizing your site and what your manufacturing company represents. Reaching the top 10 on various search engines will introduce your brand to new, relevant audiences. Simply put, a high-ranking website is the best way to turn a lead into a sale.
How do I know if investing in SEO services will result in ROI for my manufacturing company?
The value of SEO services can be estimated by taking a relevant search term, finding out the average number of monthly searches for that term, and multiplying that by what your manufacturing company makes from an average deal. Multiply by 12 to find the potential value that keyword can have on your company in a year's time (the numbers add up quickly). But remember, if your page is buried on page 4 or 5 or 10 or 30, chances are likely that your customers will go with someone else.
How important is a website to achieving better rankings?
Search engine optimization strategies are always changing and your website is the single most important tool you have when it comes to keeping your brand in front of potential consumers. This means that even if you're ranking number one, you won't be there for long if you don't adhere to the latest SEO strategy. Search engines like Google are constantly re-evaluating what companies deserve their coveted SEO traffic, and if you're not making the appropriate updates to your site on a regular basis, your competitors will edge you out.
Learn More About Manufacturing SEO
SEO is a digital marketing tactic that increases your website's ability to be recognized and ranked by search engines like Google. A search engine optimized website will rank higher on Google's organic (i.e. free or unsponsored) search results than a non-optimized site. This is especially key for businesses in the manufacturing industry. For example, if you're in the business of making snow tires, wouldn't you want to be atop the list when a potential client Googles "snow tire manufacturer" or "snow tires wholesale"? Of course, you would!
Unfortunately, ranking on Google is easier said than done. Google's first page of search results is a highly competitive space, and for good reason. It's basically the Internet's sacred ground. Mind you, every single manufacturer you consider to be a direct competitor wants to be in that space just as much as you do. A high ranking website is essentially an invaluable endorsement by Google. It's their way of saying "this company is reliable and deserving of your business."
So how do search engines decide which manufacturing companies are worthy enough for a high ranking? This is where things get a little tricky. Google has a very specific and always-evolving algorithm that evaluates factors such as page speed, mobile-friendliness, backlinks, domain authority, and keywords (among others). What this means is that a manufacturer whose site is slow, full of broken links, and generally not user-friendly isn't going to be deemed as credible as a manufacturer with a thorough, organized, and highly-informative website.
Remember, Google is only looking at the quality of your website and the authority of your domain–not your products themselves. It's very possible–and perhaps all too common–for a company to manufacture a high-quality product and still have a low Google ranking. Unfortunately for these manufacturing companies, their sites are being virtually buried by more SEO-optimized sites. A high ranking website simply means more visibility, more website traffic, more clients, and more sales.
If you implement the best manufacturing SEO strategy, your website has the potential of being the biggest lead machine you'll ever have. In the manufacturing industry, a single lead can change the course of your business in an instant. And a high-ranking site is, in most cases, the best way to generate that lead. Being featured on the first page of Google's search results provides an incomparable legitimacy to your business at no cost to you. Unlike GoogleAds, organic search results are paid advertising, so your big-budget competitors can't outbid their way to the top.
Furthermore, organic results are not tracked as pay-per-click like GoogleAds so you don't pay Google for the website traffic they generate. Basically millions of people could click your link and it's not going to cost you a dime more than the investment you make to have your website ranking on the first page of Google. You're not going to find a better cost per lead than that.
The bottom line is that you won't find a better ROI than implementing effective search engine optimization strategies into your manufacturing website. It is an opportunity that your company simply cannot afford to overlook. Google is the most visited site in the world and chances are that someone is out there searching for your products right now. Are they finding you? Or are they finding your competition?