Our Healthcare Website Design Expertise
Your website needs to tell the unique story of what sets your healthcare organization apart from the rest and why your patient care is second to none. It needs to resonate with your audience and operate seamlessly and without interruption no matter how or when it is accessed.

Our Most Popular Healthcare Website Design Services
Though we're a full-service healthcare agency, there are a few specific services we frequently partner with healthcare clients on in order to drive greater success for their business.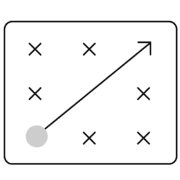 Strategy
Any great website starts with a plan. No matter what the goals of your healthcare organization, your website needs to help you to achieve them. And to make this possible, you have to have the right strategies in place before starting anything else.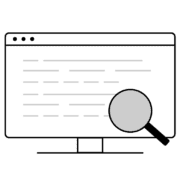 SEO
You can have the most endearing healthcare website in the world, but it won't make a bit of difference if your audience isn't finding it organically on search engines. And if your site wasn't built with SEO in mind, it might be time to consider a rebuild to ensure that your audience is finding you first.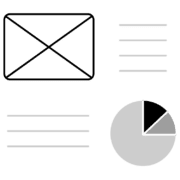 Information Architecture
Unfortunately, your healthcare website can't be everything to everyone (as much as your team might want it to be). At some point, you'll have to decide exactly what information you want housed on the site and how that information will be structured. By knowing exactly what your audience is looking for, you'll be able to create a proper information architecture, sitemap, and strategies to convey the information your audience needs.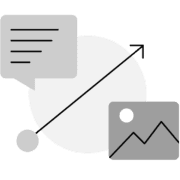 Content Strategy
Now that you've decided what information makes the cut, it's time to figure out exactly how that information will be organized. A great content strategy takes into consideration user experience, lead generation, organic SEO, and other variables.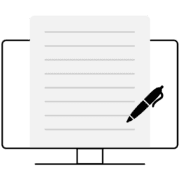 Copywriting
The right copy is essential in letting your audience know what you're all about. Informative, engaging, and thoughtful copy should communicate essential information about your healthcare operation and the services you provide. This is your chance to tell your story and connect with your site's visitors.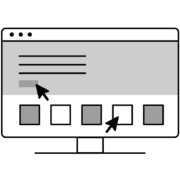 UI/UX Design
User experience (UX) and user interface (UI) are huge considerations to take, as they pertain to how users interact with your website. With good UX and UI design, users navigate through your website with clear paths to convert.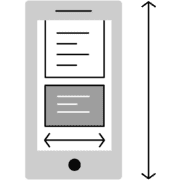 Responsive Design
Your site is going to be accessed from all types of devices—phones, tablets, desktops, laptops, etc. By implementing a responsive design, you're ensuring that your site will look great and operate without issue no matter how it is accessed.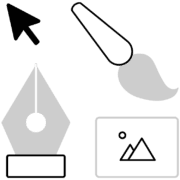 Visual Design
It goes without saying that your website has to look great. Perhaps nothing is going to cause your audience to lose trust faster than an unattractive website. This is why we make visual design an integral part of the building process. Remember, you never get a second chance to make a good first impression.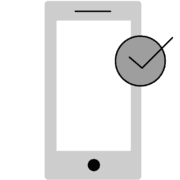 Mobile First Mindset
Studies show that approximately half of your site's visitors are going to be accessing it from a mobile device, which means that many people will only ever see your site from the palm of their hand. That's why it's imperative that your website be designed around this reality, rather than making it an afterthought for a desktop-focused website.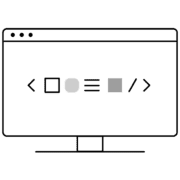 Web Development
This can be a nebulous term, so we'll crystalize it for you: We're talking about full-stack development with a custom content management system. We make sure that your website looks good on the front end and the back end, so that it's usable by you and your team.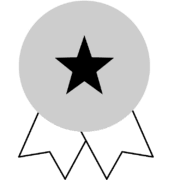 Superior Performance
None of these aspects matter if your site isn't performing just as you expect it to and without interruption. In addition to a thorough Quality Assurance process during each step in our web design process, we test each site thoroughly for speed, accessibility, performance and reliability.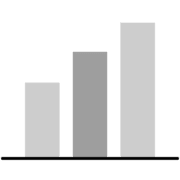 Analytics
In order to get you the most out of your healthcare website, we have to understand how users are interacting with the site itself. Analytics allow us a unique insight into the behaviors of your potential customers and are used to inform your holistic digital strategy.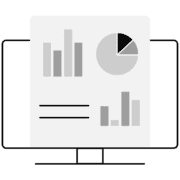 Results Monitoring
After designing a website to help you reach your target audience, it's time to monitor the results of your website. It's our goal to not only report on the results your new website is generating, but also make proactive recommendations for ways to further capitalize on or amplify those results.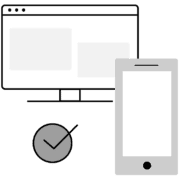 Web Maintenance
We know that things can come up after the launch of your healthcare company's website—copy changes or edits, new photos or blog posts, updates to your CMS or plugins, just to name a few. That's why every project we take on includes a free year of maintenance, with the option to renew year after year. It's our intention to partner with you throughout the construction of your new website, but also well into the future.
How to Find the Right Healthcare Website Design Agency
Building a website that is truly representative of your healthcare company is no simple task and it's important that you're comfortable with the agency you pick to take on such a project. So when it comes to picking the right team, here are some tips to put you on the right track:
Look for an agency that:
01
Acts as a partner to your organization
Find an agency that will be a trusted partner throughout and beyond the development and launch stages. What that partnership might look like can vary depending on how involved you or your team want to be in the website build process and/or outcome. Your agency of choice should be able to help you determine goals for your site and lay out plans of action to help you reach those goals.
02
Doesn't outsource their work
You don't want your agency of choice to cut corners when it comes to your website design. And outsourcing aspects is one of the most common corner-cutting measures. This can not only cause delays in the development and launch processes, but it can be disastrous once the site is launched and requires support. In order to ensure that you and your customers get the most out of your website, and that it is completed in a manageable timeline, you'll want to work with an agency directly involved in every step of your site's development.
You'll find no shortage of website design agencies who claim to "follow best practices," but few can actually live up to it. When deciding between agencies, ask them to define the claim as it relates to their business. And any agency worth your time and resources should be able not only to explain their best practices policy, but exemplify it throughout the process.
04
Approaches design strategically
If your site isn't easily navigable and operable for your potential customers, no amount of flash or flair is going to help it. This is why your healthcare organization needs to find an agency focused on designing and implementing the perfect website that does exactly what you need it to at all times.
What you can do to prepare for your search:
You'll want to come prepared with at least a general range of what you're willing to spend on your new website. Remember, this website should last you many years and will be the centerpiece of your digital marketing, so it's not something you'll want to "cheapen" in any way. Be realistic about what you can spend and an agency should be willing to work with you to get you the most for that figure.
Be sure to check out the other sites this agency has built (especially the healthcare sites). While you're not going to find one that matches all of your criteria, it will give you a good idea of what to expect with your own final product and whether or not the agency's views are in line with your own.
What are people saying about this agency? A simple online search should give you plenty of reviews to consider. And while you'll certainly want to see the reviews on the agency's site, make sure to investigate Google reviews as well as these tend to be more unfiltered and honest.
Learn More About Healthcare Website Design
Your agency is going to put in a lot of time and effort to make your website perfect for your healthcare organization. This means they'll put in the work planning, writing, designing, developing, and launching to give you a site that is at the very least on par with your leading competitors (but preferably better). And to make this possible, it requires a financial investment comparable to what your competitors are spending or have spent. There are certainly cheap and DIY options out there, but building a website is one aspect of your business on which you don't want to go with the cheapest option. As is the case with everything in this world, you get what you pay for.
It all comes back to giving your site's visitors a positive experience and layout out clear goals for your site. Your site should give your customers exactly what they're looking for while uniquely telling the story of your own organization. You need to trust that your agency of choice will build you a site that will do just that. If your site isn't continuously attracting traffic and telling your story to those who need to hear it, it wasn't worth the investment.