Your contractor website design needs to reflect the expertise and experience of your contracting company in a way that impresses potential clients (but that's only the beginning). We can work with you to design and develop a site that blends cutting-edge digital technologies with attractive design elements and is sure to generate both traffic and leads.

Contractor Web Design Services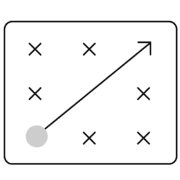 Strategy
If you're looking at revamping your contracting business's website, you ought to expect a return on that investment. This is the difference between just completing a website and building a marketing tool that will actually boost your company's online profile. To get the results necessary to boost your contracting company's brand and stake in the market, you must have the right strategies in place throughout every step.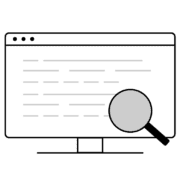 SEO
Search engine optimization (SEO), needs to be a primary focus for your contracting company's website design. Whether you know it or not, there are people searching for your contracting services right now, but if your site isn't drawing the attention of Google, it's not drawing the attention of these leads either. Developing a specific and strategic SEO strategy is key to building a successful website.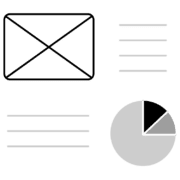 Information Architecture
Information architecture is the process of determining how information on your contracting company's website will be structured and housed. With a focus on your goals, and the goals of your clients, you'll need to set up a proper information architecture, sitemap, and strategies for how clients can best find the information they need.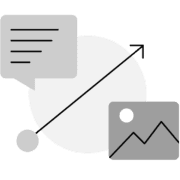 Content Strategy
Deciding what types of information will go on each page of your site might seem simple, but there are a number of factors you have to consider first: user experience, lead generation, organic SEO, and more. Without a focused content strategy, you're driving potential leads right into the arms of competing contracting companies.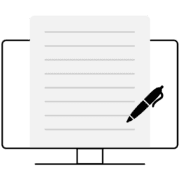 Copywriting
Now that you have a content strategy in place, it's time to fill your site with interesting and informative copy. What does your audience need to know about you and the services you offer? What sets you apart from the competition? It's up to you to convey all of this and more through effective and clear copywriting.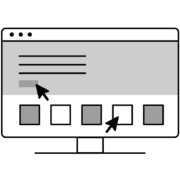 UI/UX Design
User experience (UX) and user interface (UI) are huge considerations to take, as they pertain to how users interact with your website. With good UX and UI design, users navigate through your website with clear paths to convert.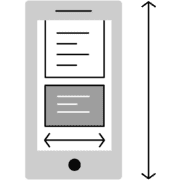 Responsive Design
You can be sure that your clients will be accessing your site from many devices and screen sizes: phones, tablets, desktops, laptops, etc. Responsive design ensures that your contracting company's website looks great and operates efficiently no matter how it's accessed.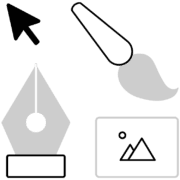 Visual Design
An unattractive website can turn away potential clients right from the start. Excellent visual design is an important part of making a good first impression on every potential client who visits your site.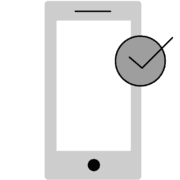 Mobile-First Mindset
Over the years, more and more web traffic has migrated to phones— and your contracting company's website is no different. It's important to have not only a responsive design, but to consider that many of your prospective leads will only ever see your site from the palm of their hand. This is why you need to be just as (if not more) focused on your website's mobile design as you are on the desktop version.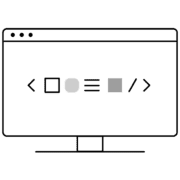 Web Development
Web development can be a nebulous term, so we'll crystalize it for you: We're talking about full-stack development with a custom content management system. We make sure that your contracting company's website looks good on the front end and the back end, and that it's usable by you and your team.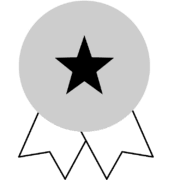 Superior Performance
The finest strategy, user design, content, art direction and development will do nothing for your contracting company's website unless it's performing just as you need it to and without interruption. In addition to a thorough Quality Assurance process during each step in our web design process, we test each site thoroughly for speed, accessibility, performance and reliability.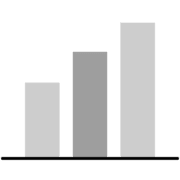 Analytics
It's our goal to build your contracting company a website that generates traffic and turns this traffic into contracts. And to do so, we must see how your site's visitors are interacting with the website. These statistics are readily available and an integral component in our advancing of your contracting company's digital strategy.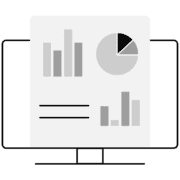 Results Monitoring
After designing a website to get your contracting website the traffic (and the leads) you deserve, it's time to monitor the results of your website. It's our goal to not only report on the results your contracting company's new website is generating but also make proactive recommendations for ways to further capitalize on or amplify those results.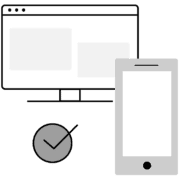 Website Maintenance
We know that things can come up after the launch of your website—copy changes or edits, new photos or blog posts, updates to your CMS or plugins, just to name a few. That's why all of our contractor web design projects include one year of website maintenance, with the option to renew after a year. It's our intention to partner with you throughout the construction of your new website, but also afterward.
How to Find the Right Contractor Website Design Agency
Building a website that captures what your contracting company is all about is going to be a huge undertaking and it's important that you're comfortable with the agency you pick to take on such a project. So how do you find the right team? Here are a few tips to help you find the perfect contractor website design agency.
Look for an agency that:
01
Acts as a partner to your contracting company
The right contracting company website design agency will guide and advise you throughout the planning, design, development, and launching stages. The right agency will encourage feedback throughout the process and won't ever leave you or your team in the dark. It's important to know what you want to achieve with your website and to find the team that can best help you reach these goals.
02
Doesn't outsource their work
You'll find plenty of agencies who tend to outsource certain aspects of your contracting company's website design—including development and SEO—to third party vendors. This can tend to delay the process and blur the lines of communication between you and the development team. In order to ensure that you're getting the most out of your website, and that it is completed accurately and efficiently, you'll want to work with an agency directly involved in every step of your site's development.
Many agencies specializing in contractor website design will claim to "follow best practices," but few actually live up to it. When deciding between agencies, ask them to define the claim as it relates to their business. And any agency worth your time and resources should be able not only to explain their best practices policy, but exemplify it throughout the process.
04
Approaches Design Strategically
When all is said and done, if your website isn't easy to navigate and consistently driving leads—even if it looks good—it's not doing the one thing you need it to do. This is why your firm needs to find an agency focused on designing and implementing the perfect website that does exactly what you need it to at all times.
What you can do to prepare for your search:
As the cost of websites can be all over the board depending on the features you're needing, it's important to come to the table with at least a range of what you're wanting to spend on your new site. Keep in mind that your website, if built correctly, will be one of, if not the leading generator of leads for your contracting company. It's not something on which you'll want to cut corners or "cheap out" on. Make sure the number in your head is realistic for both you and the agency and be open as additional features are discussed.
This is your chance to see what other contracting company websites your agency has created and to decide early on whether or not the agency's views are in line with your own.
We can't stress enough the importance of doing your research ahead of time. And while you'll certainly want to see the reviews on the agency's site, make sure to investigate Google reviews as well as these tend to be more unfiltered and honest.
Frequently Asked Questions
Why are websites for contracting companies so expensive?
A lot goes into building a contracting company website and a quality team will devote the time it takes throughout every stage. Your goal should be to have a website at least as great (preferably better) than your leading competitors, and this means making a financial investment on par with what they've already done. While discount agencies might allure you with promises of a better website for a fraction of the price, it just doesn't work like that. As is the case with everything in this world, you get what you pay for.
How can you ensure you get a good ROI on your contracting company website?
It all comes back to giving your site's visitors a positive experience and layout out clear goals for your site. Speaking specifically to contracting company websites, your goal should be to generate client leads. You need to trust that your agency of choice will build you a site that will do just that. If your site isn't continuously generating leads and making your contracting company money, it wasn't worth the investment.
Learn More About Contractor Website Design
As the contractor marketing landscape has changed in recent years with an increased emphasis on digital, contractor website design has become paramount to your company's continued success. Relying on word of mouth and client referrals is no longer a wise strategy if it ever was. Today's consumers have a plethora of options for selecting a contractor, and they like to do their homework and research potential firms before making contact. Even if they were initially referred to your business by a friend or colleague, they are still going online to learn more about your company's capabilities and experience to determine if you would be a good fit for their needs. Accordingly, putting in the time and effort to develop a robust contractor website design is a wise investment in your business's future. Potential customers will visit your company website to decide if they wish to include your firm in the bidding process or engage in a project. If your contractor website doesn't properly position your business as being able to help them solve their problem, they are not going to consider you and will instead contact your competitors. Even if your company is the leader in your industry, if your contractor website design does not reflect this leadership, you'll never get the opportunity to speak with these prospects and prove this to them.
So, you've made the strategic business decision to invest in a quality contractor website design–now what? It is important that you identify reasonable, measurable goals for your business and then design your new contractor website to help your company achieve these. For example, you may establish a goal of increasing qualified leads by 20% over the prior year. In this instance, you will want to ensure that your contractor website design will help you achieve this goal by making it easy for users to complete a contact form or click your phone number to speak directly with a member of your team. Including content on your website that explains who your company is, what services you provide, and any industry certifications or accreditations that might be required will all help prospects and potential customers quickly and appropriately vet your firm online, and from there, convert to qualified leads for your team to engage with.
Another key aspect of creating an effective contractor website design that helps your business achieve its goals is to make sure that the content on your new website speaks directly to your target audience by addressing their needs and speaking in a language they understand. For example, if your contracting firm focuses on commercial projects with budgets of more than $1 million, then you'll want to focus your website's content on your firm's experience and expertise in this area. Include examples of your work, case studies, client testimonials, photos, and videos–anything that helps demonstrate your company's ability. This focused content will help you attract more of your ideal customers. It will also help you limit the number of inquiries you receive from users who may not be a good fit for your business. These types of disqualifying factors can include not only client budgets but also things like geographic service areas. Focused, compelling content also helps establish your firm's credibility with your best prospects; if they find your contractor website design's content to mesh with their needs and goals, they are much more likely to contact you, allowing your company to convert this prospect into a paying customer.
Having your company appear on search engine results pages is another key component of your contractor website design strategy. Creating great content not only helps build credibility and trust with your best prospects, but it also helps you rank more highly on search engines. When users are searching for a contractor to help with their project, they will likely visit the websites of only a few firms, and usually, it will be those firms who rank on the first page. Identifying popular, relevant keyword phrases that your prospects are searching for and incorporating them into your contractor website design content strategy is crucial to your overall marketing and business success.
These days, many of your customers and prospects spend as much time remotely at job sites, in airports, or otherwise on the go. This means that they're not necessarily searching online on a large desktop computer at their desk. More likely, they're interacting with your contractor website on their tablet or smartphone. So your contractor website design needs to be responsive, which means that it will function and display correctly no matter what type of device a prospect uses. A good, responsive website design should not just adjust the visual display but also consider the site's overall content strategy, calls-to-action, and conversion pathways.
The growth and importance of digital marketing will continue to increase for contractors, so it is useful and important to understand how your new contractor website design is performing so that the appropriate adjustments can be made in the future to keep your site performing as a lead-generation machine. To best accomplish this, it is a good idea to utilize website and marketing analytics to track and measure data and to then use this data to make informed business decisions about how to further optimize your marketing in the future. Working with an agency partner with experience in contractor website design is a wise decision to make sure that this important investment in your business sets your company up for success now and also positions you for future growth, scalability, and adaptability so that your firm continues to be the market leader in the future.