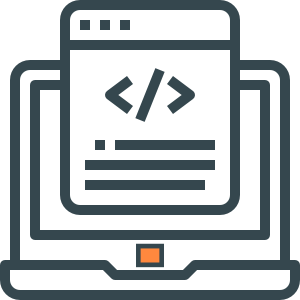 What Is
Website Development
Purposeful Planning
A properly built website includes many steps–strategic planning, website design, copywriting, and goals & events set-up among others. This entire process culminates in website development, one of the most critical phases of a website build project. Website development is the process of writing the code that allows your company's new website to properly function. It provides the structure for your website to load and display on internet browsers, to be found by search engines, and to seamlessly integrate with other software platforms that your business may be using.
Full-Stack Development
Good website development is about much more than simply translating visual design to the web. That is only part of the story–referred to as front-end development. It also includes back-end website development, which is about making sure that your website loads properly and runs smoothly from the moment a user lands on a page. Creating a content management system (CMS) that allows content to be added and revised is also an important part of the development process. Ultimately, website development is about solving problems by taking your website information architecture from concept to reality.
Custom Solutions
By its very nature, website development can seem intimidating to many people. All of those lines of code make little sense to the average person. To help overcome this obstacle, there are now multiple 'out-of-the-box' website solutions available. Wix and Squarespace are two such platforms. WordPress, the most popular website development tool, offers literally thousands of pre-built themes that come complete with the code already added. These solutions, while convenient, are often not an optimal solution for most businesses. That is why at Timmermann Group, we custom build all of our client websites, writing code from the ground up. Our developers include everything that your website needs, and leave out what it doesn't. The result is elegant, efficient code with no bloat so your site loads fast and functions smoothly.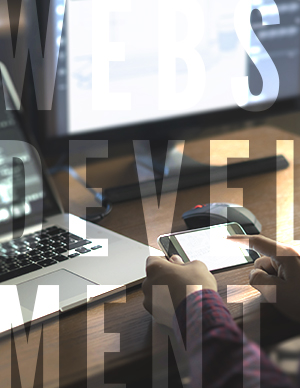 Why is Website Development
Important
Positive Brand Image
Good website development is critical in today's business environment, where people increasingly make buying decisions online. Having a website that operates properly can make the difference between gaining a customer or losing them to a competitor.
Responsiveness
Be sure that your website is built to be responsive, meaning that your site's content will display properly according to the type of device a person is using, including tablets and smartphones. Users increasingly are reaching for their mobile devices when going online. Even if the majority of your company's website traffic comes from desktop computers, it is still imperative that your site is responsive.
Integrations and Additions
Your web development partner should also have a strong understanding of website plug-ins. Plug-ins are programs, or apps, that allow you to add more functionality to your website. Plug-ins can help with search engine optimization (SEO), data tracking and analytics, and visual elements such as photo galleries. Good web development integrates the plug-ins that make sense for your company's website with the overall website structure. It is important to note that over time plug-ins can break, or require an upgraded version, to continue working. At Timmermann Group, our web developers proactively update all plug-ins to prevent any potential issues with your site's functionality.
Your website can also be integrated with various third-party software programs. For example, your business may use a customer relationship management (CRM) tool such as Salesforce or Hubspot. Web developers can connect these programs to your website so that when someone completes a contact form or takes another type of action on your website, that lead information is directly imported into your CRM for your sales team to follow up with. Your website can also integrate with technologies such as your HR software, inventory management system, and email marketing platform. You'll want to make sure that an experienced, knowledgeable website developer is managing these integrations for you.
Security and Privacy
Security is another web development consideration of utmost importance. Unfortunately there are some bad actors in the world who attempt to hack or inject malware into websites. You want to be sure to protect the data and privacy of your company, and also that of your customers. Website development security helps protect against malware, phishing schemes, and the possibility of your website being blacklisted from search engine results due to a perceived security breach.
Adaptability and Growth
Website development is a technical, ever-evolving skill set. So turning to a trusted agency partner like Timmermann Group is a great idea for your new company website. That said, we believe that your team should have the tools to make edits and changes to your site. That is why, after conducting a thorough QA audit prior to launch, we then provide our clients with a CMS training session so that you have the ability to make changes directly. You will have 100% ownership of your website, but we will, of course, continue to be available to answer any questions, or to make any updates to your site that you either don't have the time, or the technical website development skill, to make yourselves. While web development is one of the final stages in the website build process, it is often just the beginning of our client partnerships.
Why Choose
Us?
A lot of agencies will outsource their development tasks to freelancers or outside firms. Not us. We have an expert team of in-house developers who serve as an integral part throughout every step of our web design processes, from inception all the way to launch. We take a custom and strategic approach to every website we develop in an effort to produce the perfect product for our clients. Our team keeps up with the latest web development trends and tips in an ongoing effort to make our sites engaging, scalable, and easy to update when necessary. It doesn't matter how great your product, design or content is if you don't have a reliable site to bring everything together for your audience. If you're looking for a website development team that can take your online brand to the next level, let's talk.