What is
Video?
High quality video can have a place in nearly every part of your digital marketing. Internal or external, on your website, social media or traditional media, video is a compelling visual medium for sharing your business's message.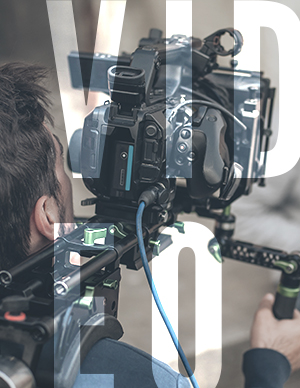 Why is
Video Important?
Social media algorithms increasingly favor video and animated content, and there's a reason: users are typically more interested in this content over static images. Adding this content to your social media marketing is essential in order to get users to stop scrolling and see what you have to say—or see you at all.
Video can encourage users to spend more time on your site and learn more about your business in a compelling and effortless way, which makes them more invested in the services or products you offer. Whether it's a commercial or short advertisement, a testimonial, a tutorial, or another feature spotlight on an employee, team, or office, video is another great way to share essential information with users.