In order for your business to succeed, you need to build a product that stands on its own in terms of quality, pricepoint, and.or convenience. You've already taken care of that step. But learning how to take this product and get it in front of the people likely to become subscribers is a completely different ballgame. That's where we come in.

Subscription Box Marketing Services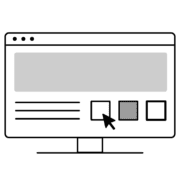 Web Design
Your digital marketing efforts begin and end with your website. The right website will serve adequately as an extension of your brand and provide information to your audience in an organized, engaging, and user-friendly fashion. If your website isn't an integral component and vehicle for your company, it's time to make a change.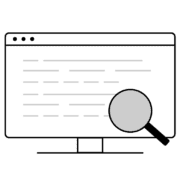 SEO
Your website might look great, but if people aren't finding it easily and making purchases, it's not doing its job. In order to attract organic traffic, you need to build your website with SEO in mind (and simply cramming keywords into your copy isn't going to cut it). Ensure your products are being seen by building and implementing a comprehensive SEO strategy.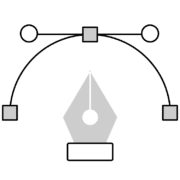 Graphic Design
Your products need to be instantly identifiable from the moment it hits the mailbox or doorstep. The right blend of distinctive colors, fonts, images, and layouts can position your brand in a timeless and memorable way. But don't just stop at packaging. Every message and interaction you have with your subscribers needs to be an extension of your visual brand.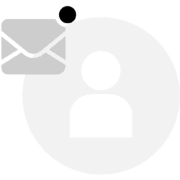 Email Marketing
Email marketing can be one of your company's most profitable resources (but only if it's done correctly). The right combination of catchy copywriting and eye-popping visuals can improve open and click through rates and save your campaigns from being relegated to the trash folder.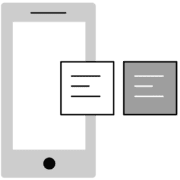 Social Media
You're probably using social media already to grow your business. But are you using it effectively? Building an effective social media campaign is not just about crafting the perfect message. It's about making sure that your message is reaching the right audience at the right time and sparking a positive reaction.
How to find the right subscription box marketing agency
Finding the right agency to be a partner in your digital marketing plans can be a big decision. So how do you find the right team? Here are a few things to look out for when it comes to partnering with a marketing agency:
Look for the agency that:
01
Acts as a partner to your business
The right digital marketing agency for your business is one that is going to partner with you every step of the way. What that partnership might look like can vary depending on how involved you or your team want to be in each marketing endeavor. You aren't going to want to be completely hands off, but you also can't be expected to do all of the heavy lifting either. Regardless of how closely you decide to work with your chosen agency, it's important that they partner with you to determine what your goals are and how to reach them.
02
Doesn't outsource their work
Some agencies try to cut corners by outsourcing aspects of digital marketing (copywriting, web design, SEO, graphic design, etc.). These are basically lowest bidder third parties that you'll never have a chance to vet or work with in any capacity. In fact, in many cases your agency won't even have control or say in the work being produced. It's in your best interest to find an agency that handles their marketing efforts under the same roof.
What you can do to prepare for your search:
Before approaching a marketing agency, it's a good idea to have not only an idea of how you want them to help your business, but how much you're willing to spend to get the job done. Make sure your scope of work and your budget is realistic for both you and the agency. If you come in with realistic expectations and some flexibility, an agency worth your time is going to work with you to make sure you're getting the services you need within the budget you've allocated.
You'll certainly want to do your fair share of research when it comes to the agency you choose. Of course this includes reading reviews and testimonials on their site, but don't stop there. Google and social media reviews will often give you a more honest and unfiltered look at what their previous clients are saying. And depending on your market, you may be able to find industry-specific review sites to give you even more to work with.
We Take a Custom and Strategic Approach
to every marketing strategy, and every step of the process is meticulously planned out by our in-house team of developers, designers, strategists, and branding experts. Nothing is outsourced and nothing is overlooked. And, if we're being honest, we love doing it. It's more than a job; it's our passion. Staying at the forefront of web design trends and tactics, our team aims to create a website that exceeds every one of your expectations and serves as an exemplary marketing and communications tool for your business.
Why You Should Work With Us
Why should you work with Timmermann Group for your public relations? Because we're the best. But don't just take our word for it: We had the honor of being named Best Marketing Firm by St. Louis Small Business Monthly. We were also nominated for Best in Web Design and Best in Customer Service. These are honors we don't take lightly.