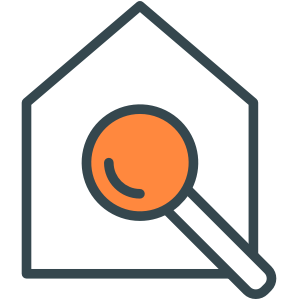 What is
Local Search Optimization?
Local search optimization (LSO) is the effort to claim, control, and optimize your company's online citations. Sometimes thought of simply as a subset of search engine optimization (SEO), local search can be a powerful digital marketing tactic and deserves to be part of your company's digital marketing mix, and to be considered on its own merits.
Claim & Control Citations
A successful local search marketing campaign begins by focusing on the dozens if not hundreds of places online where your business information is listed. These listings, known as citations, include online directories, your social media accounts, industry & trade organizations, chambers of commerce, online review sites and many others. Anywhere your company's name, address, and phone number (NAP) are listed, the information needs to be consistent and correct. Search engines scour the internet for your company's information and if it has inconsistencies, you will likely not appear as highly in the results. Your company name, address, phone number and other information should appear exactly the same no matter where online a user finds it. It should be noted that while it is referred to as local search optimization, LSO is important for all types of businesses. It is critical that you claim and control all of your citations online. This is the only way to ensure that your information is accurate and consistent, and also the only way to prevent your citations from reverting back to incorrect information. Unfortunately many online directories pull and regularly update their records from other databases, which may themselves contain inaccurate data. This makes ongoing local search marketing a necessary part of your marketing plans. Working with a marketing agency partner that specializes in LSO can help keep all of your information up-to-date. You can visit our Local Search Listings Scanner and enter your business information to conduct a quick audit of your LSO situation and identify areas for improvement.
Optimize Citations for Ranking
Once you have claimed and controlled all of your online citations, the next important step is to optimize them. This includes not just ensuring that your business information is correct and consistent on all citations, but also making sure to include as much relevant information as possible. For example, including your business hours, directions to your location, and links to your social media profiles all provide useful information to the searcher, and they also help improve your ranking results. Another crucial aspect of local search optimization is generating and responding to customer reviews. People are leaving reviews about your business, both good and bad, across the internet. It is important that you are aware of them, and that you respond to them accordingly. Thank customers for their positive reviews. Respond promptly to any negative reviews to address their concerns. Also be sure to have your sales and customer service teams proactively ask your customers for reviews and testimonials. Customers will also sometimes ask questions online. This is a great opportunity to engage with a motivated buyer to build a meaningful connection that ultimately leads to a new customer. Search engines take into account both the quality and quantity of online user reviews, so this is an area of your local search efforts that should not be neglected. Remember, users increasingly want the search results to include only those businesses that can both address their need and are located nearby. A dedicated LSO campaign ensures that your business appears in the exact right place at the exact right time.
Local Search Results
Search engines continually strive to provide users with the best, most relevant search results. Because of the increased use of location-based searches, search engines have instituted some changes that directly reflect their goal of giving users the best answers to their questions. The first is that they now use a separate search algorithm for location-based searches. This means that just because your company's website ranks well for broader searches it won't necessarily rank well for a similar search that adds a location. The second important factor to consider is that search engines now dedicate a large amount of their results pages real estate to its maps pack. The maps pack is where the results for location-based searches live. You've probably noticed that the maps pack always appears above the traditional search results. As such, the maps pack is now among the highest-converting real estate on a search results page. Combined with the paid ad placements at the top of the page, a website that ranks #1 for traditional SEO might still be below the fold on page one. This loss of real estate makes implementing a dedicated local search marketing campaign imperative.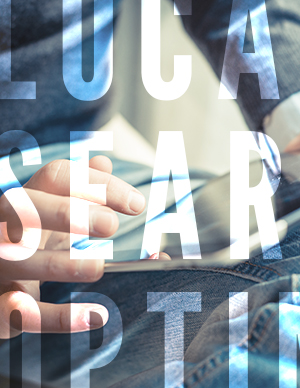 Why is Local Search Optimization
Important?
Geo-Based Search
The first reason to make sure your business has a dedicated local search optimization plan in place is because, as mentioned earlier, users are making more location-based searches than ever before, and search engines are satisfying that user demand by giving prime page one real estate to its maps pack results. Your business risks missing out on quality website traffic and new customers if you're not making local search part of your marketing plans.
To drive this point home even further, consider that the vast majority of location-based searches are made by consumers who are at or near the bottom of the sales decision funnel. They have made the decision to purchase–the only question is from whom? So many marketing tactics, both online and offline, are geared toward brand awareness and consideration, laying the foundation for your brand so that when the consumer is finally ready to take action, they think of you. But with LSO, they are ready to buy right now! If your company's online citations provide incorrect contact information or if your maps pack listing isn't showing up, you will almost certainly miss out on that opportunity to gain a new customer.
Mobile Search
Another important consideration is the ever-growing use of mobile devices to conduct searches. A majority of location-based searches take place on smartphones, which makes sense. People are on the go, searching for solutions to their problems and wanting to find a local business they can turn to for help. Including things like click-to-call functionality, a listing of your hours, and customer reviews are all simple yet highly effective ways to gain new customers and sales. A robust LSO presence gives your business credibility and stature and increases the odds that consumers will choose you over your competitors. Remember, these consumers are ready to make a buying decision now, so your information needs to precise, concise, and correct.
Why Choose
Us?
Getting your products or services in front of the right local audience can be an uphill battle. Staying ahead of the LSO industry trends and making sure that your brand stays visible to potential consumers in your area requires a concentrated effort on everything you're putting into your site and posting on your social media channels. It can often become a headache–or worse, an afterthought. Let the experts at Timmermann Group help you make the most out of your digital profile. We'll work with your team to make sure that your local citations and Google My Business are consistent and SEO optimized so that when a customer goes to their phone to search for a product or service, they're finding you first and not your competition. If you're looking to use local search to bring yourself ahead of your competitors, let's talk.