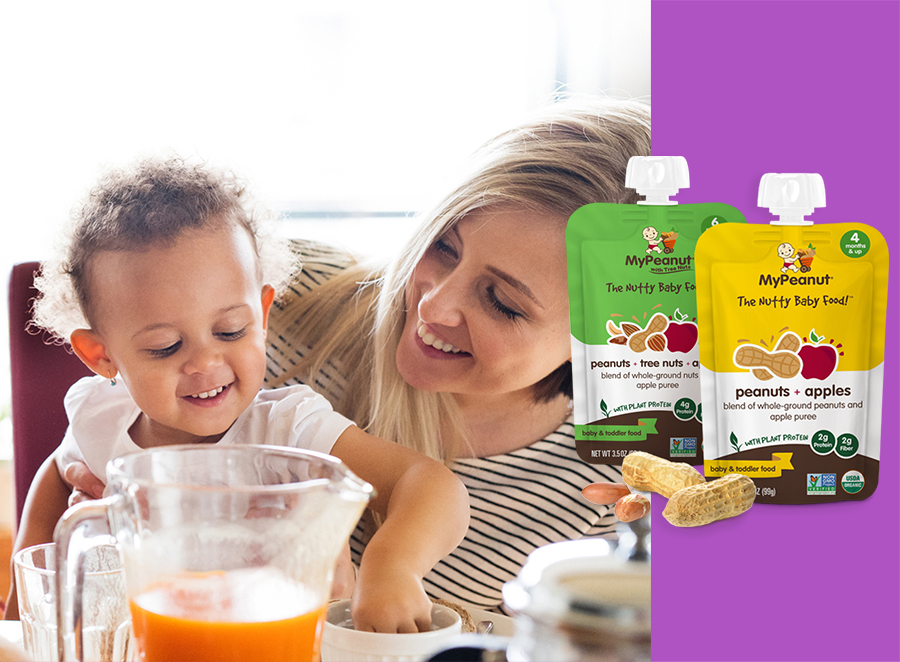 About
The Client
MyPeanut is a simple and nutritious baby food rich in peanuts and tree nuts. Made with real whole-ground nuts, the tasty organic recipe is crafted to delight both babies and toddlers, and to reduce the risk of developing nut allergies later in life.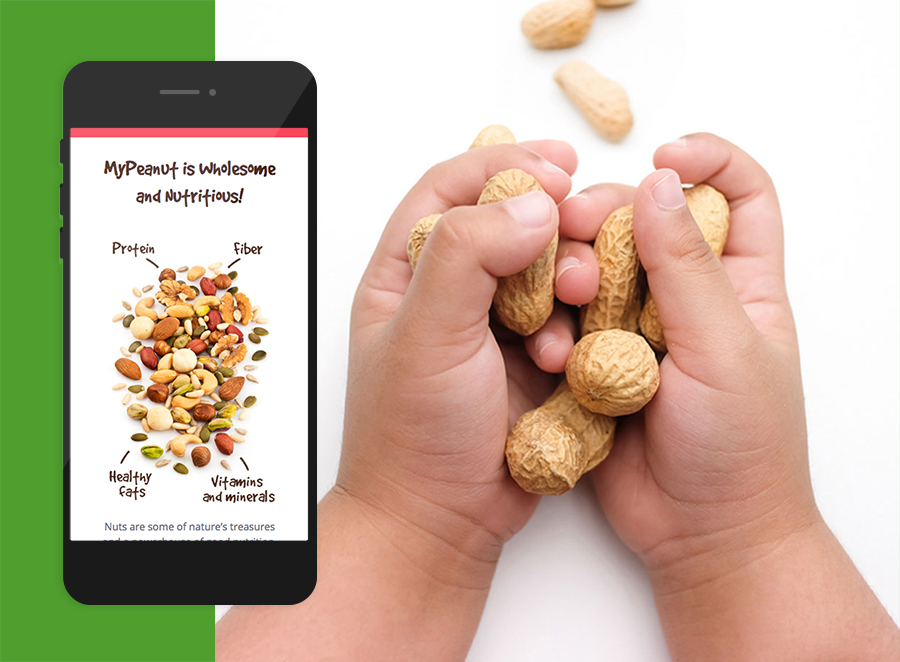 Client
Challenge
MyPeanut had recently gone through a rebranding process, and came to Timmermann Group in need of a new website that reflected their new brand identity through consistent visuals and messaging. The new website also needed to serve as a landing page for social media and other digital marketing efforts. Further, the message needed to break through the clutter of conflicting information about nut allergies and convey how to help prevent them through early introduction of peanut-containing baby foods.
How TG
Helped
Nothing is more important to parents than their children's health. At the same time, today's parents are busier than ever and have limited time to research and purchase foods that are healthy and safe for their kids. We needed to devise a strategy that would provide factual information about MyPeanut's products and their benefits to children in an authoritative yet fun and reassuring manner.
Our solution was to build a single-page website that provides all the information parents require to make an informed decision. By telling the brand story in an engaging, concise manner, we eliminated the need for users to click through multiple pages to learn about how MyPeanut can benefit their families.
We also designed a website that uses bright colors, playful fonts and iconography, and photos of smiling babies and families to reinforce the positive benefits that MyPeanut's products provide. And, keeping in mind that parents are often on the go and increasingly using their phones to conduct online searches, we built a mobile-friendly, responsive site.
The result is a new, fun, visually exciting website that compliments MyPeanut's new packaging, and that provides important information to users in an organized manner. The new site also includes clear call-outs for online purchases, and has been built to easily allow for data analysis, scalability, and future growth.