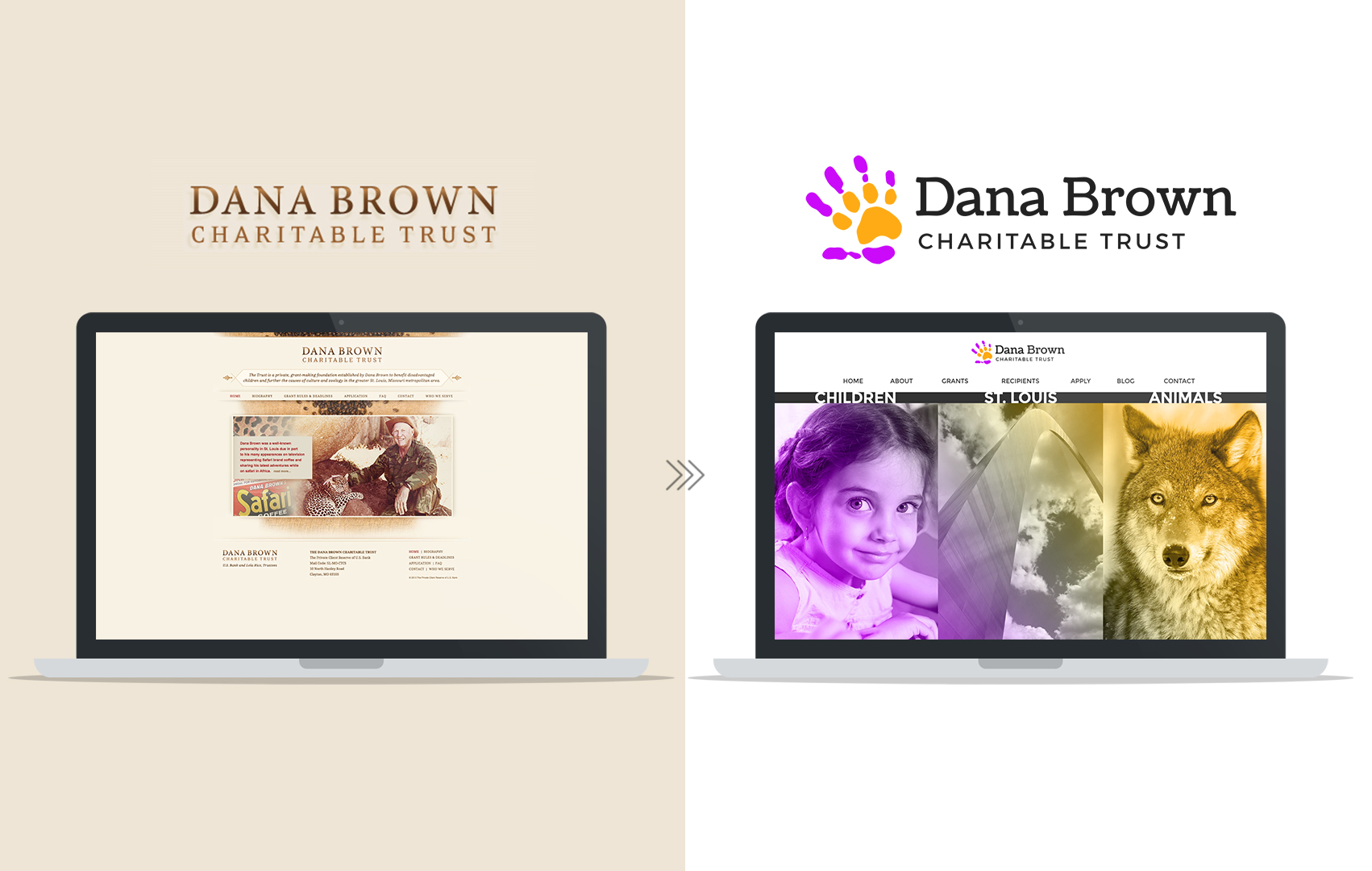 Client
Situation
What does it take to honor someone's legacy? How do you actively bring to life the passion, vibrancy and impact of 21 years of philanthropic achievements? With Timmermann Group's help, these are the questions the Dana Brown Charitable Trust set out to answer in 2016.
The Dana Brown Charitable Trust is a private grantmaking foundation providing for the health, education and welfare of disadvantaged children and the health and welfare of animals in the St. Louis Metro area. As a part of a strategic planning initiative, the Trust set their sights on establishing themselves as a leading example of grantmaking excellence. They identified the need for outside vendors to assist in accomplishing this goal and selected Timmermann Group as their partner for perfecting their outward-facing brand and digital presence.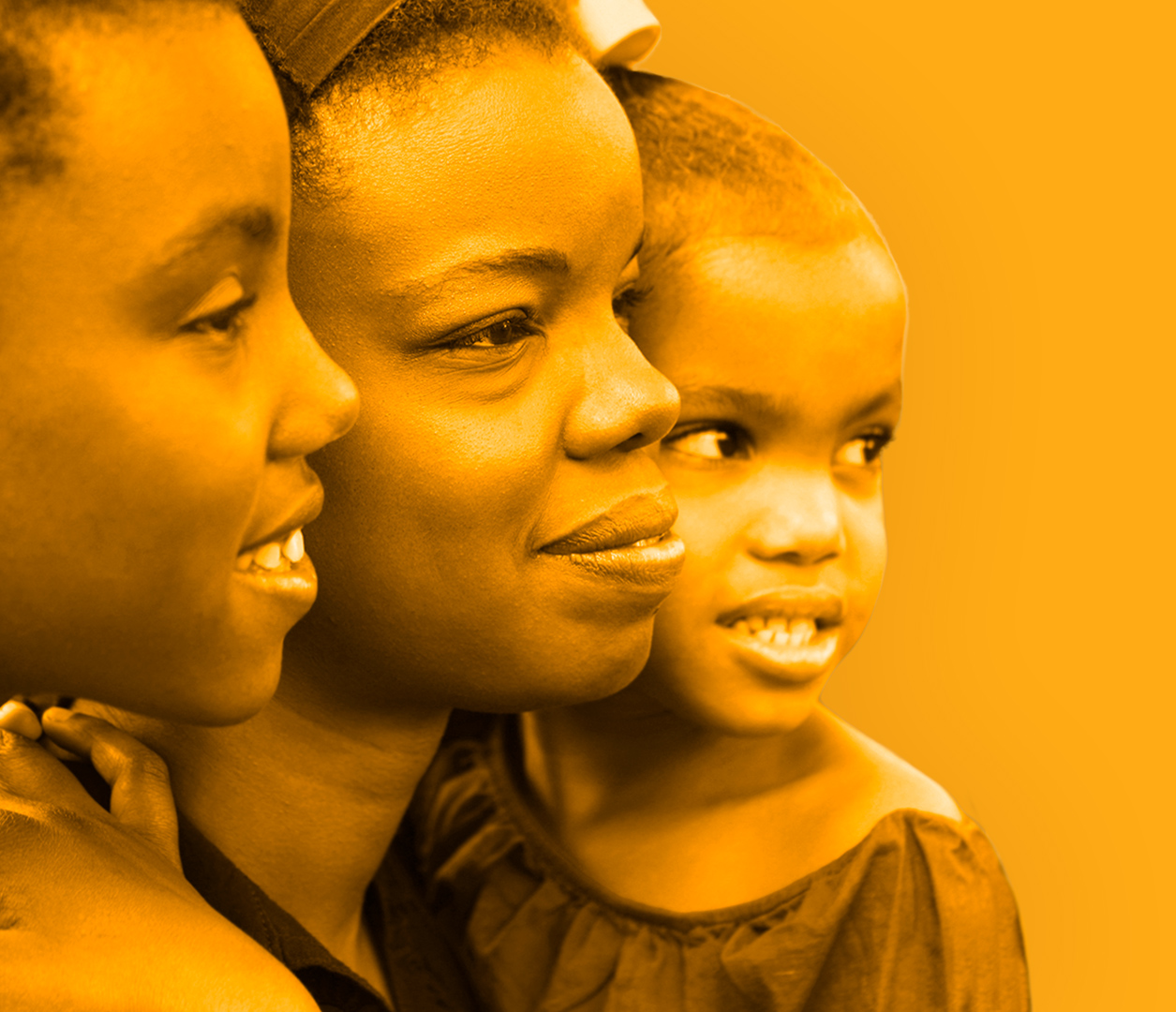 Points To
Consider
Nonprofit organizations are becoming increasingly more reliant on digital tools to streamline and optimize grantmaking processes.
Frequently, the impact of nonprofit organizations has very human implications. Communicating inherently non-digital concepts on digital platforms takes careful messaging considerations.
The visual representation of a brand is critical to the public's comprehensive understanding of an organization.
The namesake of the Dana Brown Charitable Trust, Dana Brown, is a fairly public figure. However, there is no official digital destination for information on his life and legacy, and most historical information surrounding his history is only available in private library collections.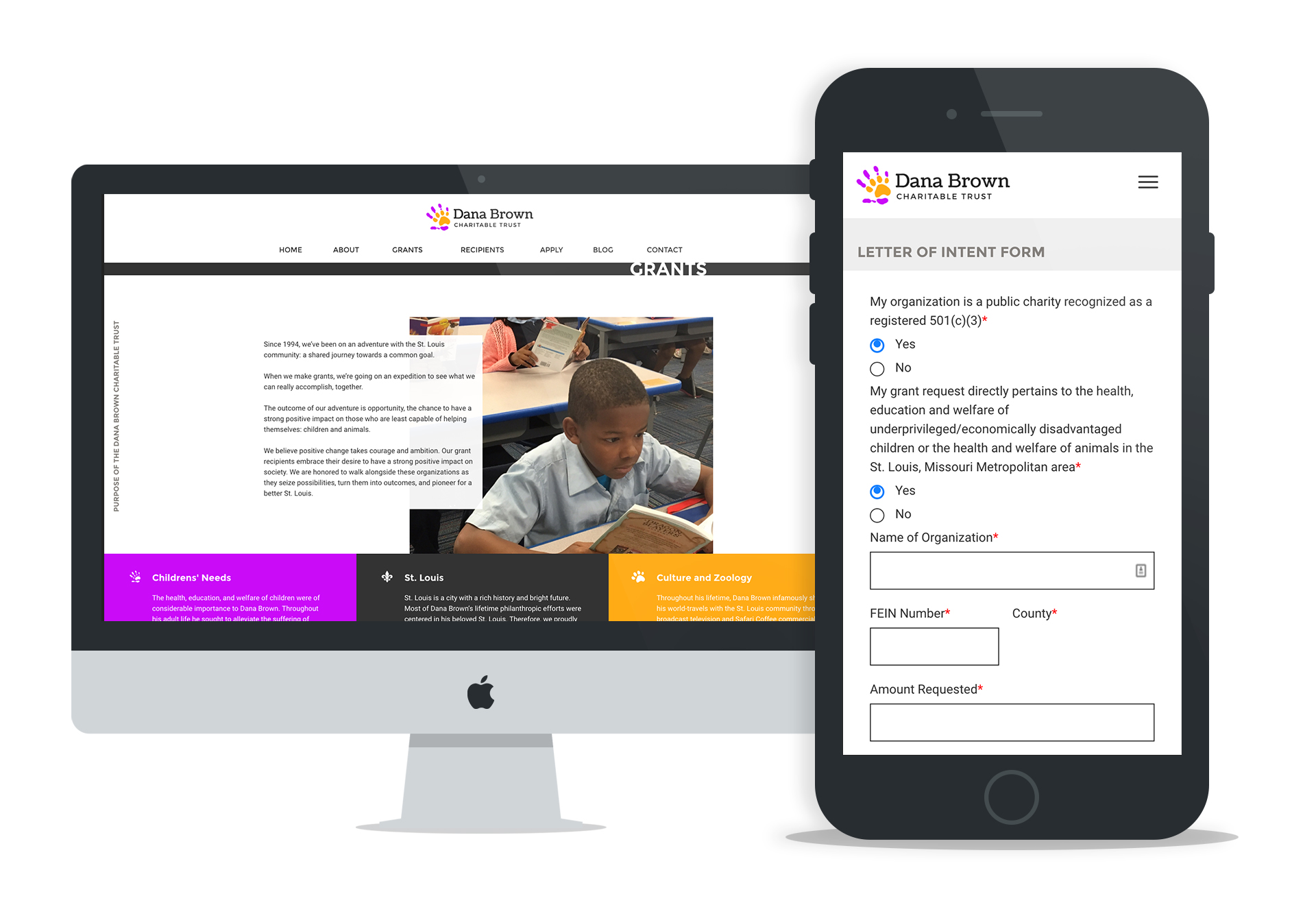 Client
Goals
Continue to tell the Dana Brown story, highlighting the mission of the trust and outcomes for existing and new grant recipients in a rich, uplifting manner.
Effectively refine the grant proposal process to match the Dana Brown Charitable Trust's new strategic plan. The grant process should clearly communicate requirements, engage new/unique applicant organizations and filter out unqualified proposals. Ultimately, the new website design should make the grant process clearer, more effective and efficient for both the user and grant committee.
Provide a clean, simple web experience with client admin CMS control over key content areas.
Elevate the Dana Brown Charitable Trust to meet more modern visual and written standards.
How
TG Helped
The first step toward solving the Dana Brown Charitable Trust's communication challenge was to provide a brand refresh complete with a detailed guide on how to implement Timmermann Group's suggestions in both internal and external contexts. The Timmermann Group creative team performed an in-depth brand exploration and produced new logo concepts and key messaging points that reflect the legacy, mission, and strategic vision of the organization.
These elements were debuted with much acclaim at a July 2016 launch event at the Nine Network.
Once the Dana Brown Charitable Trust's new branding was public, Timmermann Group began their work on a new website design. In order to accomplish the Trust's specific goals, Timmermann Group recommended an outcome-focused approach to the information architecture of the website. We created a dynamic recipient gallery that would be used to showcase the positive and vast present-day impact that the Dana Brown Charitable Trust has on the St. Louis metro community. We integrated this gallery into the footer of the website to ensure that users would have access to grant recipient information no matter where they are on the Dana Brown Charitable Trust website.
As important as the present and future of the Dana Brown Charitable Trust is the history behind the Trust's benevolence. Timmermann Group developed a custom historical timeline to act as a repository for any information about Dana Brown, the great philanthropist and entrepreneur behind both Safari coffee and the Trust's current philanthropic contributions. Because many of the assets relating to Dana Brown's past are videos, specific multimedia considerations were made within the timeline.
In addition to shaping public opinion of the Dana Brown Charitable Trust, the website needed to act as a resource for grant applicants. Timmermann Group helped developed a concise grant application and guideline instructions that were also optimized for online communication. Then we digitized the Dana Brown Charitable Trust grant application process, including the implementation of a Letter of Intent phase, the Missouri Common Grant Application and a Progress Report portal.
By identifying key stakeholders in the grantmaking process, Timmermann Group was able to ensure that application information could be quickly and automatically distributed via email to the necessary parties. The outcome is a far less time-intensive (and paperless) process for both grantor and grantee.
Finally, Timmermann Group leveraged search engine optimization techniques to help ensure that the Dana Brown Charitable Trust could reach new nonprofit organizations in the St. Louis metro region. Timmermann Group conducted stakeholder interviews to identify what information was critical to nonprofits when researching and selecting grants to apply for. We then took these insights and developed content pages that appeal to both Google's algorithm and the needs of potential applications. The outcome is an increased reach and conversion rate for the Dana Brown Charitable Trust's brand.