June 2019 Google Algorithm Update
On Sunday, June 2, 2019, Google shared news of an upcoming algorithm shift via Twitter. In his tweet, Google's Danny Sullivan announced the rollout of a broad core algorithm update. This is the first time Google has announced an algorithm update in advance.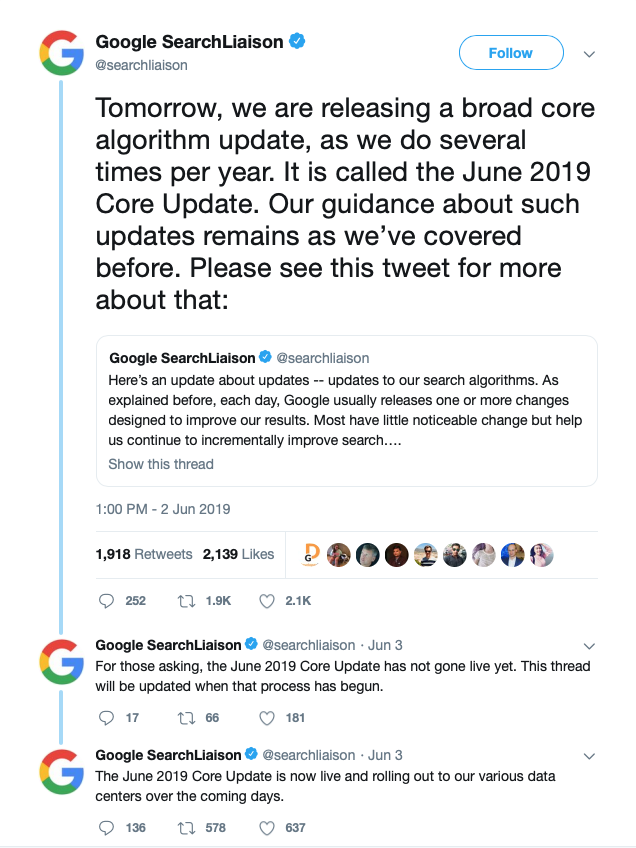 Officially named the June 2019 Core Update, the implementation of this algorithm update has resulted in dramatic ranking fluctuations.
What does all of this mean for your business specifically? As you may know, with every algorithm update, Google's goal is to improve and refine the results served to its users. This means that if your website is outdated, ranking for the wrong keywords or otherwise not performing well, your rankings could be negatively impacted, resulting in less traffic to your site, fewer conversions, and lost business.
Timmermann Group, as always, plans to work closely with our clients to determine the best approach for working through the most recent algorithm changes, as well as any updates that may be performed in the future.
If you're wondering how your website was affected by Google's June 2019 Core Update, Timmermann Group would be glad to run your rankings and discuss the impact these recent changes might have had.
For more marketing updates and the latest industry SEO trends, sign up for our newsletter here.