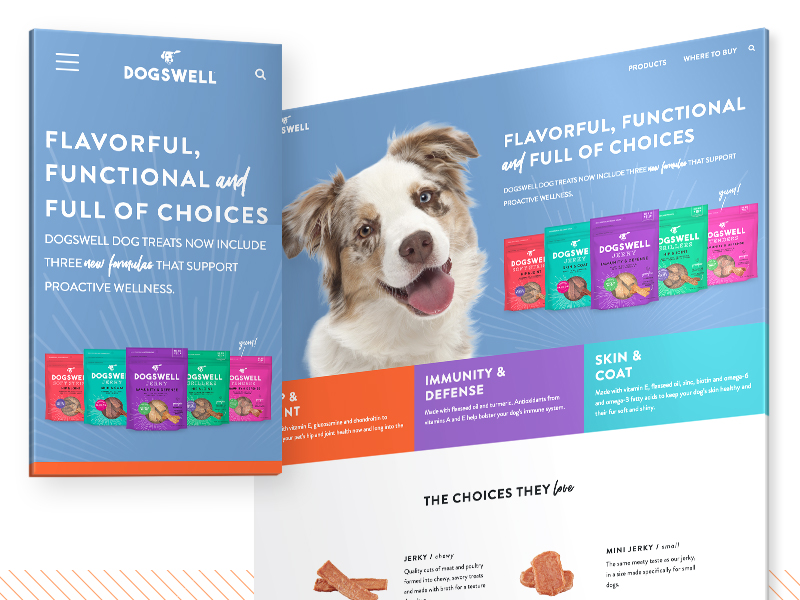 What is
B2C Website Design?
B2C website design is crucially important to the success of your business. Now more than ever, consumers are going online to both research and compare products, and to purchase online. So providing a seamless, exceptional website experience can mean the difference between gaining a new customer, or losing them to your competition.
Your B2C website design project should begin by thoroughly outlining who your customers are. Depending on the type and quantity of products that your company offers, it is likely that you will have many different types of customers. Identify each one, and then build out a user persona for each. These user personas should include demographic, psychographic and lifestyle characteristics. The goal of this exercise is to help visualize who your customers actually are and to then make sure that your B2C website design includes content, functionality, and an overall user experience that is geared specifically toward those target audiences. This can be a challenging and time-consuming task, but it is vitally important to make sure that the investment your business is making in its B2C website design provides a high return. For this reason, it is recommended that you work with an experienced digital marketing agency partner to help you identify and flesh out these user personas.
Next, spend some time thinking through what your business goals and objectives are, and how your new B2C website design will help you accomplish them. These goals could include increasing sales volume, reducing overhead operating costs by fulfilling more sales online rather than in-store, and reducing customer service inquiries and complaints volume that your staff must deal with by building out a robust customer service section on your new site, complete with a frequently asked questions section. No matter what your goals are, however, it is necessary to establish such goals so that you can measure your new website's performance and contribution to your overall business success.
Now armed with a set of specific, measurable business goals and detailed user personas about each of your customer types, the next step in your B2C website design process is to make sure that you are creating website content that speaks to your target audience, addresses their needs and concerns, and builds an emotional connection and trust between them and your brand. Then these users will be much more likely to choose your company's products over your competitors and to convert into new paying customers. Your content marketing strategy should include not only text and photos, but also other types of engaging, interactive content such as videos, animations, infographics and even webinars and podcasts. These days, consumers have a multitude of buying options so it's important to offer them content in a variety of formats so that they can control how they prefer to receive information about your company.
The visuals of your new B2C website design are also of vital importance. Your site should be engaging but also needs to be intuitive and understandable for consumers. Don't sacrifice your site's ability to convert customers into sales by over-designing your site; keep things simple enough that users know where to find the information they are seeking, and also understand what is the next step in the buying process.
Your website definitely needs to be designed to be responsive, meaning that it will function and display properly on desktop, laptop, smartphone and tablet screens with no issues or loss of features. Your agency partner will take mobile considerations into account when designing your site so that you are providing an exceptional customer experience on all types of devices. Your site should also be designed to be scalable to meet your company's future needs. No business remains static, and no website should either.
You will also want to incorporate a website analytics program into your B2C website design efforts to help your business effectively track and monitor the most salient data points so that you can measure your new site's positive impact on your business. Your marketing agency can help you select which data points to track, and then analyze that data to provide your team with actionable marketing insights to continually refine and optimize your marketing campaigns.
Digital marketing will only continue to grow in importance and scope, so the value of your new B2C website design will only become more necessary in the future. Make the commitment to your company's success today by choosing to elevate your brand online with a new B2C website design.